Dillian Whyte vs Deontay Wilder would be 'very interesting', says WBC
Whyte is attempting to regain his status as No 1 challenger when he rematches Alexander Povetkin
Tom Kershaw
Thursday 18 March 2021 12:14 Comments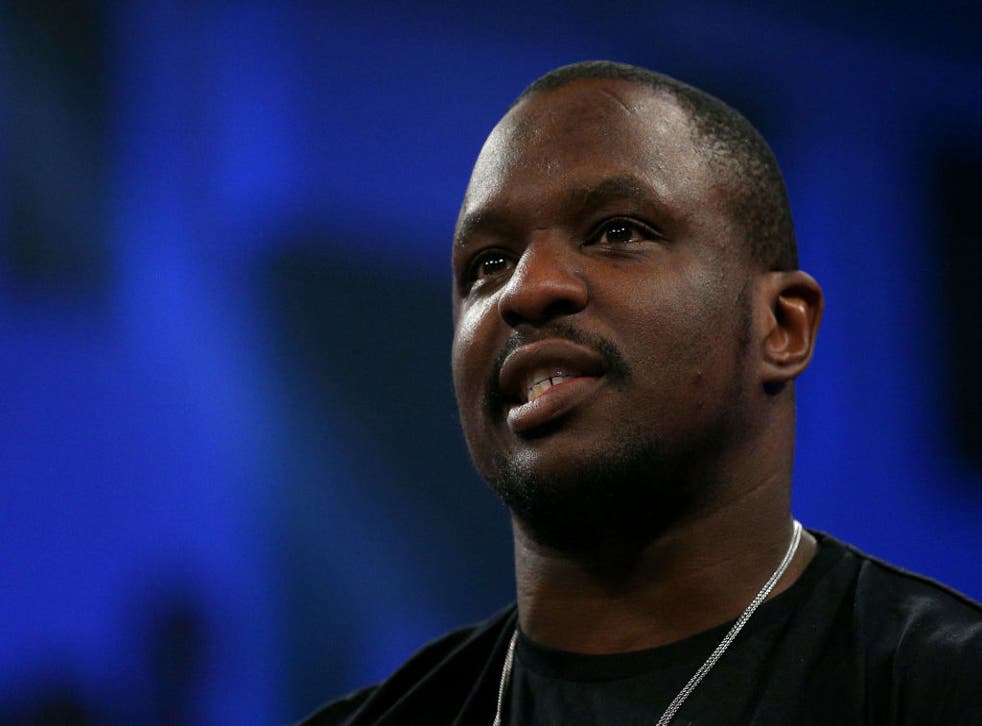 The WBC have welcomed the possibility of a heavyweight eliminator between Dillian Whyte and Deontay Wilder if the Briton can successfully regain his mandatory status.
Whyte will attempt to avenge his stunning knockout defeat by Alexander Povetkin on 20 March in Gibraltar, with victory putting him in line to challenge WBC champion Tyson Fury.
However, with Fury having signed a two-fight deal to face Anthony Joshua in an undisputed title bout, the WBC are behind the possibility of a bout between Whyte and former champion Deontay Wilder.
"That could be a very interesting match-up," the WBC's president, Mauricio Sulaiman, told Sky Sports. "Unfortunately we are not promoters, we are not match-makers, but this could be potentially a very interesting fight.
"There is great talent in the heavyweight division and I am sure that we are up for a great ride in the coming years. We have so many combinations that can happen.
"Of course the excitement of Fury and Joshua is what everyone is talking about, but there are also many other fights that could potentially take the great entertainment for the boxing fans around the world."
Whyte spent over 1,000 days calling for a fight with Wilder as the WBC's mandatory challenger before the American was dethroned by Fury.
Whyte will regain his status as the governing body's No 1 challenger if he defeats Povetkin and become interim challenger while Wilder is set to finally return to the ring later this year.
"Yes, absolutely. Yes, I like the idea," Sulaiman said of a potential bout between the pair. "Of course the rankings are by merit. We'll see what happens on 27 March. If Whyte wins, then he becomes the interim champion.
"He would be in a very privileged position and it's just a good time for boxing."
Read more
Whyte's promoter, Eddie Hearn, said that he "loves" the idea of the bout.
"Wilder against Whyte is a fight we've talked about a long time," he said. "Dillian Whyte called for that fight for about three years and then all of a sudden Deontay Wilder lost, now he's calling for the Dillian Whyte fight.
"Outside of AJ against Fury, Whyte-Wilder remains one of the biggest fights in boxing," Hearn previously said. "I would love to make that fight. I think Deontay Wilder needs to get back in the ring. I certainly wouldn't be looking to put him in with Whyte straight off the bat.
"He needs a fight in my opinion. Presumably, he's going to be working with a new team of trainers. I think there's a lot of unrest in that team."
Register for free to continue reading
Registration is a free and easy way to support our truly independent journalism
By registering, you will also enjoy limited access to Premium articles, exclusive newsletters, commenting, and virtual events with our leading journalists
Already have an account? sign in
Join our new commenting forum
Join thought-provoking conversations, follow other Independent readers and see their replies