Dillian Whyte vs Dereck Chisora: I was a 'street punk' in Hawaiian shorts when I first met Chisora
Whyte claimed he 'bashed-up' Chisora when they first sparred, before he'd even had an amateur boxing bout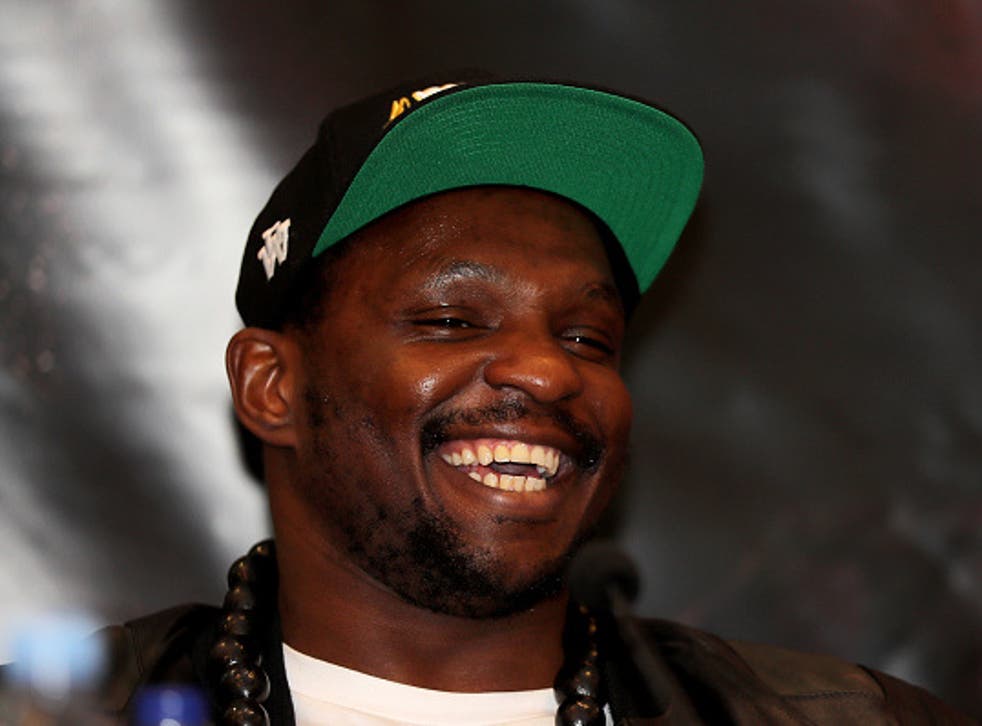 Dillian Whyte was a 'street punk' in a pair of Hawaiian shorts when he first crossed paths with Dereck Chisora a decade ago.
The Jamaica-born south Londoner is in line for a seven-figure payday on Saturday week for his part in the long-awaited rematch with Chisora at the o2 Arena, just over two years after their first fight.
But the Whyte-Chisora story started long before the pair combined to produce a 12-round classic in Manchester on December 10, 2016. It was Whyte, four years his opponent's junior, who was given the narrowest of split decision wins.
And judges might have also made him the close victor the first time the duo touched gloves, allegedly before Whyte had ever even boxed as an amateur. The story goes that Whyte, who had some experience as a kickboxer, had decided to try boxing and had impressed his coach Leroy Harris enough to convince him the no-bouter was ready for a serious spar against a professional.
So, when Harris was invited to bring young Whyte to the gym for a move around with Britain's rising heavyweight star Chisora, he did not hesitate to make the trip.
"It was at a gym near Liverpool Street," Whyte recalls. "I came off the street, I was just a kid and I was just excited about getting to punch someone in the face.
"I was sparring one of the big dogs and holding my own, and bashing him up as well. I thought 'this is great'.
"I'd turn up to the gym early and just be there, waiting outside knocking on the door. It was something I thought I was decent at, I enjoyed fighting, it's how I've always been.
"I was nobody; I showed up to sparring in a white wife beater and Hawaiian shorts. I had plimsolls, I didn't have boxing shoes.
"It just shows you don't need to have fancy equipment or experience, you're either a good fighter or you're not.
"That was before I had any fights, I was just some street punk. sometimes I went after him when the bell rang because I was in fight mode and everyone had to tell me to stop but I didn't know any better. Ask Robert McCracken and Carl Froch – they were there a few times and they will tell you. I'd have been around 20, 19 and he was in his prime, he was young, hungry and in his prime."
The rumour is that Chisora's long-time trainer Don Charles even wanted to take the young Whyte under his wing so impressive was his showing that day. But Whyte and Chisora never became stablemates, much less friends, and the Londoners went their separate ways until their 2016 grudge match.
That night they clashed on the undercard of Anthony Joshua's TKO victory over Eric Molina, which was the second defence of the 2012 Olympic champion's IBF heavyweight title.
Since then, Joshua has added the WBA and WBO belts to his collection and both Whyte and Chisora know that victory on December 22 could earn them a crack at all three titles, with neither Deontay Wilder or Tyson Fury likely to face AJ at Wembley on April 13.
A pay-per-view appearance at the national stadium would bank yet more serious money for whoever Joshua faces but Whyte only has eyes for his former sparring partner.
"Dereck's a funny guy," Whyte adds. "I think he saw me as competition, even from back then. So when he tries to intimidate me I'm like: 'You need to relax'.
"The biggest fight for me out there is probably Joshua, Wilder, Fury or Dereck Chisora really.
"Right now, nobody knows what Joshua's going to do. With him, nothing is certain yet. Who knows? At the minute, Chisora is here and we are focusing on him.
"Them days, in the first fight, I was just a puncher. I was just an aggressive puncher but nowadays there are things I put in place to make my power more effective.
"I'm learning and putting things together, marrying it all together, so when I get there, hopefully I'm ready.
"But for now I don't think about Wembley. Boxing is one fight at a time for me, that's how I've always been and that's how I was brought up."
Join our new commenting forum
Join thought-provoking conversations, follow other Independent readers and see their replies