Fight with Conor McGregor now 'likely to happen', admits Floyd Mayweather
Although Mayweather has retired, talks of a bout with UFC champion McGregor have persisted - largely due to the amount of money such a spectacle would generate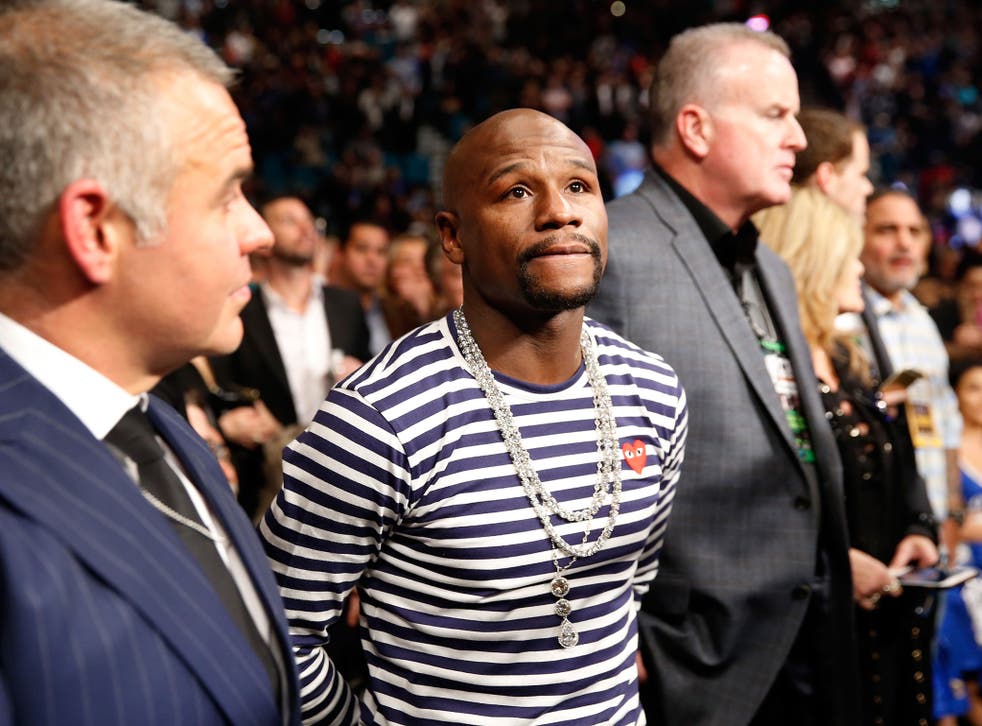 Floyd Mayweather and Conor McGregor's cross-sport showdown looks closer to being made after the two men talked up the prospect.
Five-weight boxing world champion Mayweather - who turns 40 next month - signed off his professional career in September 2015, retiring with a 49-0 record.
But talks of a bout with UFC champion McGregor have persisted - largely due to the amount of money such a spectacle would generate.
McGregor has obtained a boxing license as part of his pursuit of 'Money' Mayweather and in his own inimitable way has been calling the American out.
And despite several reservations from pundits about the legitimacy of such a fight, the two want it to happen.
"Most likely the fight between me and Conor McGregor will happen," Mayweather told Sky Sports 1.
"That's the only fight that will get me back in the ring. He's going to do a job on his side and we are going to do a job on my side and hopefully all the fans in the UK come over and support me.
"I don't know (when it will be), I need to communicate with my team, the fight hasn't been made yet, but it is all about entertainment so hopefully we can make it happen."
While Mayweather was talking at ringside during Carl Frampton's fight in Las Vegas, McGregor was holding a Q&A session with fans in Manchester.
"I believe this is the first billion fight. I think it will happen at the end of this year or the start of next year," he was reported as saying at the event.
McGregor has been linked with a switch to wrestling, too, but is currently taking time off as he prepares for the birth of his first child.
PA
Join our new commenting forum
Join thought-provoking conversations, follow other Independent readers and see their replies