Floyd Mayweather vs Andre Berto: Mayweather's potential farewell set to flop with tickets still available and fans avoiding fight
Mayweather has said he will retire after Saturday's bout but fans are far from happy with his choice of opponent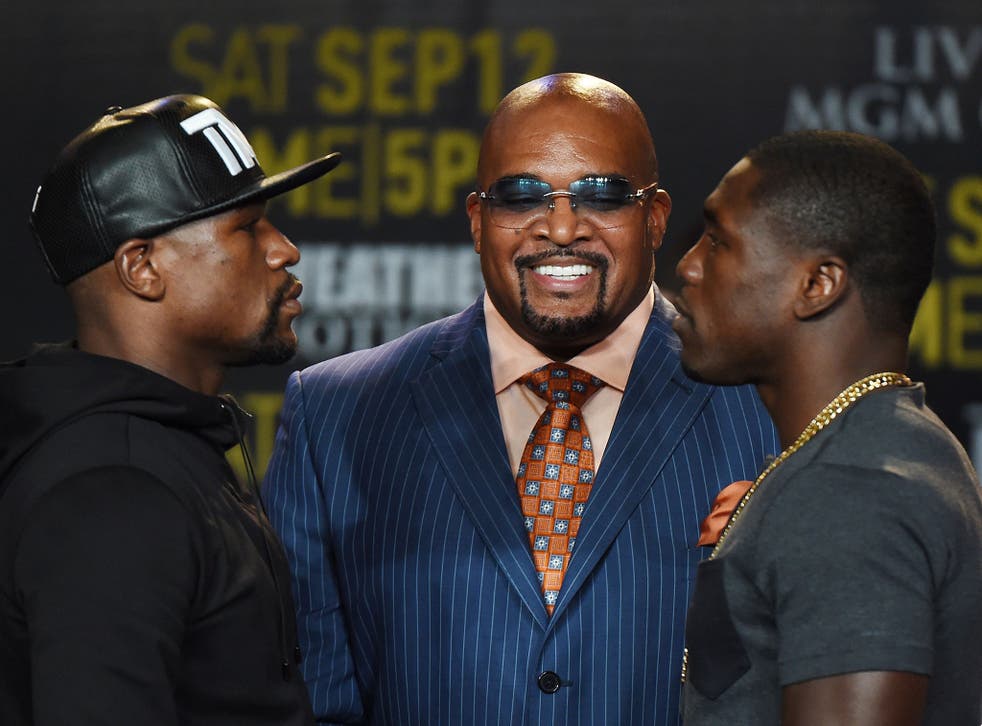 Floyd Mayweather's fairy-tale farewell is set to be a flop as fans are avoiding the pound-for-pound No 1's final match against Andre Berto.
Mayweather has said he will hang up his gloves following this weekend's clash with 32-year-old Berto – who has lost three of his 33 bouts – despite the allure of another fight possibly taking him beyond Rocky Marciano's all-time record of 49 professional fights unbeaten.
But despite the American yet to taste defeat in the ring, fans are refusing to buy in to the hype surrounding what could be Mayweather's swansong after he was accused of picking an easy opponent in Berto.
Floyd Mayweather vs Manny Pacquiao - in pictures

Show all 12
According to the Daily Mail, subscriptions for the fight have plummeted from the 400m that signed up for Mayweather's victory over Manny Pacquiao in a collision billed the "Fight of the Century" four months ago.
With that figure dropping to around 130m, the fight is also yet to sell out despite the 12 September fight just days away. Ticket prices have been dropped significantly from around $10,000 to just $1,500, although the so-called 'cheap seats' in the upper-tier of the MGM Grand Arena are close to selling out given they are priced at just £80.
Regardless of ticket sales and pay-per-view buys though, Mayweather will collect a minimum of $38m for the fight. In comparison, Mayweather earned $179m alone from the 60/40 split purse with Pacquiao.
But according to the man himself, Mayweather is not concerned by how many boxing fans tune in to see what could be his final fight, although the belief is that he will return to extend his record by at least one more fight in order to surpass Marciano's mark.
"Nobody's forced to watch," he said. "Watch if you want to watch. If you don't want to watch, don't watch.
"Write about it if you want to write about it. If you don't want to write about it, don't. I'm not saying if you write good or bad, just continue to write. Keeps me relevant."
Mayweather came under fire for his defensive tactics against Pacquiao, although it can be said that he dished out a masterclass in how to hit and not be hit to his Filipino rival. The lack of clear-cut exchanges led to many fans criticising the fight that had been five years in the making.
One person who will be looking to impress in the early hours of Sunday morning will be Britain's George Groves. The Londoner takes on American Badou Jack on the Mayweather undercard in his third attempt to win a world title as the pair collide for Jack's WBC super middleweight belt.
Having lost back-to-back fights to British rival Carl Froch in two breath-taking fights, Groves will hope it's a case of third time lucky, and victory could put him in the frame for an all-British unification fight with long-time adversary James De Gale following his recent victory over Andre Dirrell to win the IBF super middleweight championship.
Join our new commenting forum
Join thought-provoking conversations, follow other Independent readers and see their replies