George Groves vs Chris Eubank Jr tickets at the Manchester Arena sell out in just seven minutes
The highly-anticipated World Boxing Super Series semi-final at the Manchester Arena took just seven minutes to sell out on Tuesday morning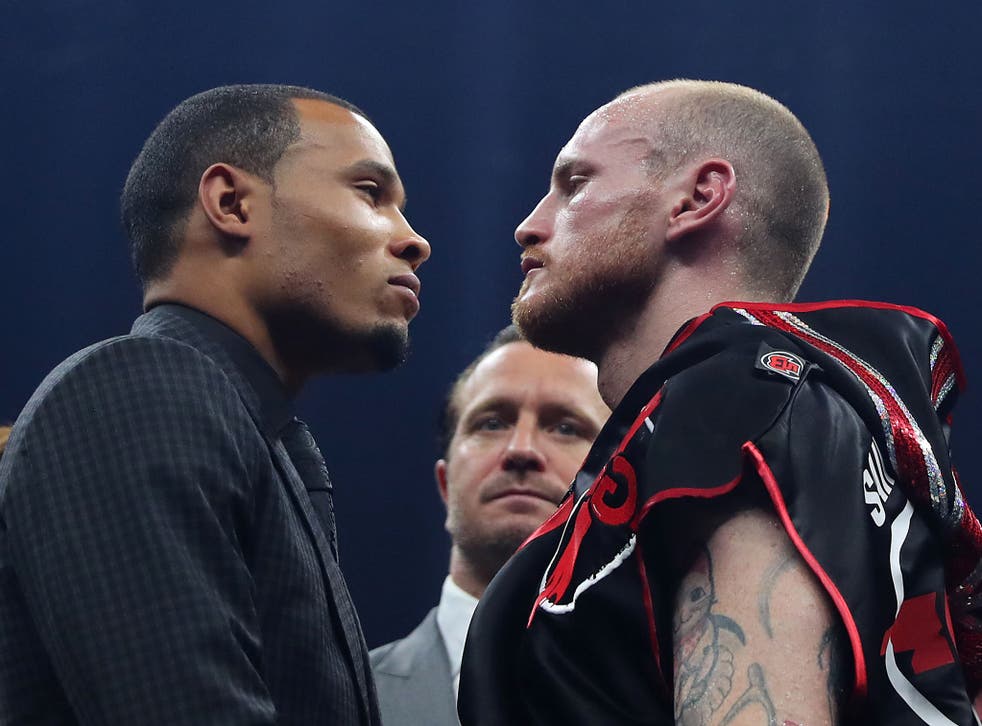 Tickets for the World Boxing Super Series (WBSS) semi-final between George Groves and Chris Eubank Jr have sold out after just seven minutes of being on sale.
The highly anticipated clash sees the WBA super-middleweight world champion Groves take on IBO champion Eubank Jr, with the pair fighting for a place in the first ever final of the WBSS, against either Callum Smith or Jürgen Brähmer.
The fight will be staged at the Manchester Arena on February 17.
Tickets for the bout went on sale on Tuesday morning at 9.00am – and took just seven minutes to completely sell out.
"This is a sensational start to the semi-finals of the World Boxing Super Series and the quest for the Muhammad Ali Trophy," said Roberto Dalmiglio, Comosa's CEO.
"I said before we went on sale that the fight between Groves and Eubank Jr. represents the boxing event fans cannot afford to miss, and I am happy to say that I was right."
Already fight fans have begun scouring second-hand ticket websites – where tickets can run into the hundreds if not thousands of pounds – but Kalle Sauerland has pledged to do all he can to make more tickets available ahead of the fight.
"We will work hard over the coming weeks to release extra tickets to meet the huge demand for this fight," he said.
"This is clearly the fight everyone wanted and I am sure this super-fight will capture not only a nation but a generation of fight fans.
"The build-up is going to be huge and we can't wait to go to Manchester for a sold out event between two spectacular rivals and world-class fighters."
Register for free to continue reading
Registration is a free and easy way to support our truly independent journalism
By registering, you will also enjoy limited access to Premium articles, exclusive newsletters, commenting, and virtual events with our leading journalists
Already have an account? sign in
Register for free to continue reading
Registration is a free and easy way to support our truly independent journalism
By registering, you will also enjoy limited access to Premium articles, exclusive newsletters, commenting, and virtual events with our leading journalists
Already have an account? sign in
Join our new commenting forum
Join thought-provoking conversations, follow other Independent readers and see their replies