Amanda Serrano bids to banish murky past in colossal Katie Taylor fight
The Puerto Rican has won a world title in seven different weight divisions, while former Olympic champion Taylor is a two-weight champion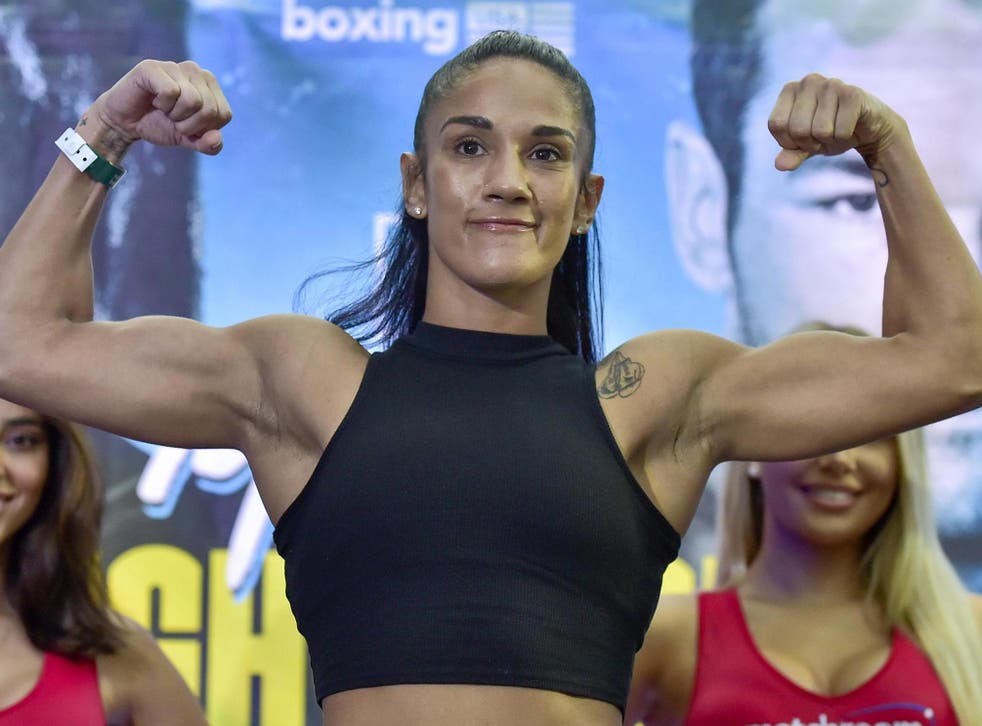 The undercover cops used names like Vinny, Rocco and Carlito for Operation Dumbbell in New York in 2007 when they busted an anabolic steroid business.
Over twenty men and women were arrested after sixty purchases were made by the undercover officers; cocaine was found, guns, $40,000 in cash and a lab to cook steroids were also discovered. The Powerhouse and Envy gyms had their doors padlocked.
Amanda Serrano was just 19 at the time, part of the round-up as the illegal trade came to an end; Amanda was charged but her case never went to court. She was not convicted, but the family luck was limited to her.
Serrano's older sister, Cindy, and her husband Jordan Maldonado were at the very centre of the busts. The court records detail the purchases during the 18-month operation and it is a tale involving classic dealing techniques. Maldonado would take the order, the fistfuls of cash and then tell the undercover to follow Cindy to the drugs. Cindy would hand over the steroids from a locker in the gym. Cindy Serrano was a professional boxer at the time.
"The gyms were turned into supermarkets by many of the defendants, who openly and illegally sold performance drugs,'" said Richard A.Brown, the District Attorney assigned to the case. It was serious, people were armed and dangerous – it was drug dealing.
There was a joke at the time about some of the defendants both pumping iron and packing iron. In April 2008 Cindy Serrano faced nine years in prison, took a plea and was not sentenced, but lost her driving licence; Maldonado faced ten years, pleaded guilty and was sentenced to one year. That was then, this is now. Others in the ring were given longer sentences.
Amanda Serrano had her first fight two years later, Cindy has been fighting since 2003. They were the notorious Serrano sisters, the girls from the bust with their eternally hyped coach, Maldonado. Amanda has now won world boxing titles at seven different weights, moving up and down in weight categories between the super-flyweight limit of 115 lbs and the light-welterweight limit of 140 lbs. She has also fought in the cage on the MMA circuit. She is considered one of the finest female fighters – in any code – to lace on the gloves.
She has also had Katie Taylor in her sights since the night in late 2018 when Taylor boxed the ears off Cindy. It was a brilliant spectacle of boxing science by Taylor and Cindy was never at the races. At the final bell, Maldonado rushed across the ring at Taylor and her coach, Ross Enamait, who is a quiet, decent man.
"You got the easy sister tonight," he shouted, his beaten wife, Cindy, within earshot. "Next you get Amanda and she will kick your arse." Maldonado and Enamait were soon shaping up in the ugly melee. Taylor is a boxer, not a fighter and that type of thing is simply not her style.
The fight between Taylor and the other Serrano sister was made there and then in many ways – they finally meet in Manchester on 2 May. It is possibly the best women's fight of all time, which sounds a bit excessive, but is probably true. Taylor has two world titles, an Olympic gold, Serrano has won world titles at seven weights, she has a criminal profile and a glorious nutcase in her corner. Hey, I'm in, that's for sure.
The fight was scheduled for last summer, got moved, got forgotten and was thankfully resurrected a week or so ago. Taylor is already in camp in America with Enamait. She knows it is the fight of her life.
The women have agreed to VADA testing for the fight, a process that costs close to $30,000, but helps settle the nerves and rumours in a business with a confirmed dirty side. There are too many lawyers and apologists operating in the game right now to guarantee an even playing field without the harsh presence of VADA testing to keep everybody honest. It hurts to say that.
"I don't want to see Katie's legacy tainted by someone who has beaten her on unfair terms," said Eddie Hearn, Taylor's promoter.
Rumours have long been legal tender in the boxing business, a business where your past can haunt you, a place where others judge you harshly for something you probably never did. Amanda Serrano was arrested as part of an anabolic steroid sales and distribution ring, she was never prosecuted, she has lost just one of her 40 fights since – those are the hard facts. She fights Katie Taylor in May and that is all that matters now.
Join our new commenting forum
Join thought-provoking conversations, follow other Independent readers and see their replies