Kell Brook enters the fight of his life in effort to prove to show the world – and himself – that he is not washed up
Former welterweight champion returns to the ring against Mark DeLuca this weekend looking to prove he still has what it takes to mix it up with the best in the business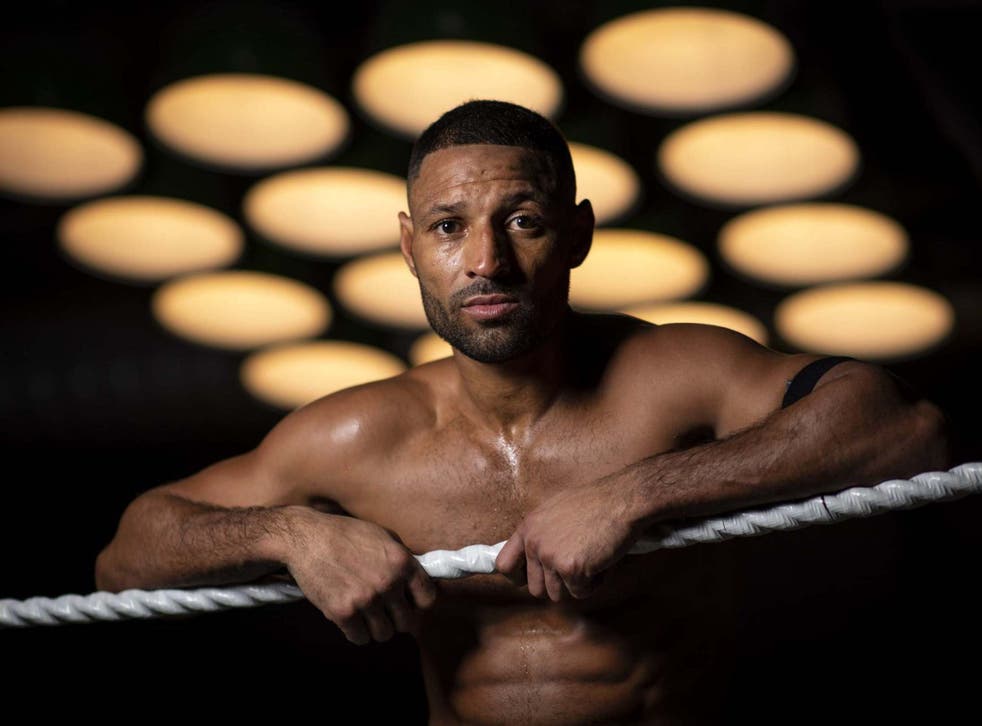 Kell Brook won a real world title as an underdog in America, has had two fractured cheeks, two metal plates inserted, hundreds of stitches in a machete wound, a full life in boxing and this Saturday in Sheffield he has the most important fight of his life.
Saturday's fight might just be a simple struggle for survival, a gruelling test to see what he has left at 33 and after about 25 years in the gym. Brook has been at the Ingle gym since he was a small child, long before he could legally have a registered bout, and Little Ezekiel has come a long, long way since walking through the door at that outpost of pure boxing excellence on the side of a hill on the outskirts of Sheffield. On Saturday the tricky road of savagery and brilliance will continue, but it could all come down to the one fight. It could be the last, you see, because nobody knows what Brook has left.
This Saturday at the Arena in his hometown, Brook fights Mark DeLuca over twelve rounds in an unofficial eliminator to determine if he can be pushed higher, matched for a world title and fight the best at his weight. This is the fight all former champions, men carrying bruises on the skin and under the skin from the sacrifices, suffering and glory they have experienced in their hard careers, dread. There is no such thing as a nice ending to a career that goes on too long. This Saturday is that important, make no mistake, and Brook could have easily been matched in far less of a test, a cosmetic little affair with all the potency of an avocado shampoo, but that would have not shown anybody what is left. DeLuca is on the wrong side of dangerous and Brook needs to prove to himself that he can still compete.
It is too easy to forget what Brook did in his early days as a professional boxer, not just the anonymous years fighting for peanuts in obscurity at venues now lost in time, but his patience waiting for a long overdue opportunity. He was unbeaten in 32 fights when he finally fought for the world title in California in 2014 and beat Shawn Porter for the IBF welterweight championship. Porter was unbeaten in 25 at the time and is still a leading fighter now. That was some win, it was followed by three stress-free defences. Brook had momentum, people were talking, there were big fights being mentioned and then he took a risk. He regrets it now, but it is too late.
Brook gained 13 pounds to fight arguably the best fighter in the world at the time, Gennady Golovkin for three versions of the world middleweight title. Golovkin was unbeaten in 35 fights, had stopped 32 of his victims and had stopped or knocked out every single one of the 17 men he had beaten in world title fights; he had also dropped the 17 men over 30 times. Golovkin was a savage, a fighting beast. "It was war, not a boxing match," Golovkin said when it was over.
February top 10 pound-for-pound boxers in the world

Show all 16
The O2 was sold-out that night in 2016 when Brook tried the crazy and what a fight it was. Golovkin is one of those rare fighters that makes any ringside witness wince in pain when he cracks his punches on target; he is nasty from ten-feet away and brutal from ten-inches away. Brook was hurt in the first, his right eye socket shattered, he came back heavily in the second and by the end of the fourth, with the entire crowd willing him on, he had blurred vision and just his heart left. Two judges had it even and one had Kell up after four; the fifth was the last and Brook was stopped on his feet, his face damaged. The towel came in, not of surrender but of mercy, from Dominic Ingle in Brook's corner. He went to hospital for x-rays and later had surgery to insert a plate to hold together his shattered socket. The risk had not paid off, but Brook had stayed on his feet.
Just eight months later over 30,000 were at Bramall Lane for Brook, back down at welterweight and 13 pounds lighter, against American Errol Spence, who was unbeaten in 21 and considered one of boxing's brightest talents. This time it finished in round eleven, Brook had slipped to his knee in terrible and obvious pain – his left cheek was shattered this time and would require the same surgery, a plate to fix the mess. "I knew it were the same injury," he said. Brook had been winning until about round eight when Spence's quality and his own painful injury started to change the fight. Spence is still unbeaten now.
Golovkin and Spence are the only men to have beaten Brook and the Brook in the ring on both of those nights would not lose against De Luca. This Saturday is far more important than any other fight in little Ezekiel's career – he is fighting to stay in the boxing business and they don't make belts for that, only pitiful epitaphs if you fail.
Join our new commenting forum
Join thought-provoking conversations, follow other Independent readers and see their replies