Grizzled beasts of the old boxing circuit, Lenny McLean and Roy Shaw made MMA what it is today
Brutal, unforgiving and untouchable in their prime: McLean and Shaw were MMA experts before the lights and the candy-coated rules transformed the business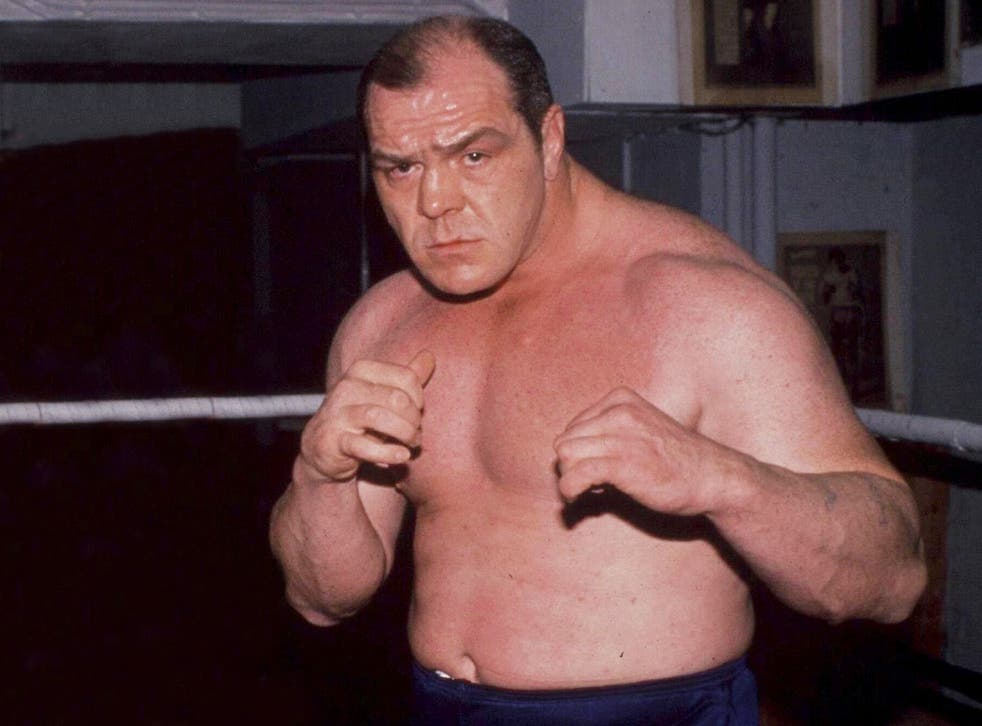 The old way was the new way.
It is a great pity that the blurred-faced beasts of the lost pirate boxing circuit from the late 70s are no longer smashing each other to bits.
Men like Lenny McLean and Roy Shaw were direct descendants of the bare-knuckle boxers from the 18th and early 19th century. They were grizzled men with faces altered forever by punishment and noses that looked like they had been attached by a cartoonist.
Shaw and McLean were also men that could fight on the floor, wrestle for their life, avoiding the vicious fighting shortcuts, like gouging, elbows and general strangulation, in brawls against other violent men. They were skilled in all the fighting arts, a misnomer that makes me chuckle and Meryl Streep mad, long before the mixed martial arts fraternity attached their desperate dignity to chokes, hitting unconscious men and the breaking of arms. The pirate lords of the 70s scene might just be the missing link in the relentless debate between MMA and boxing.
Shaw and McLean could box, they had mastered the sweet science in prison cells or during sessions at makeshift gyms at scrap metal yards in vanished pits in both south, east and north London. They stood and punched heavy hanging bags, which had been stuffed solid with sand and cement, their feet digging holes in the earth as they slugged away before they ran across wasteland towing small cars for fun. Yes, they were also cross-training pioneers.
Shaw and McLean fought a trilogy of prize fights against a backdrop of escalating tension, violence and mayhem in an underground scene in London that now looks like a movie. The pair filled a variety of arenas, called each other a psychopath and under their rules, in their ring and on those nights, they were probably untouchable at what they did. Mickey Duff, the great British boxing sage, talked about boxers having a "big-fight temperament" and there is no doubt that ice filled the veins of McLean and Shaw when they fought. There is no chance that either would have looked for an out, looked for the canvas, looked for a way to make capitulation seem like honourable defeat; they lost when they were dragged unconscious from the feet and fists of the other man. They would have never understood any man or woman that opted for a "tap out" when passing out was an alternative.
They were basic boxers, sure, but they could move their feet, tuck their chins in and not panic when hit with a straight jab. They could do all the things that MMA master and genius showman Conor McGregor will never be able to do; they were, at the very core of their excesses, two old-fashioned pugilists, they stood up properly, their hands were high and they led with a jab. McLean did something very sensible near the end of his career when he switched from his scrapyard in Hoxton to Freddie Hill's gym in south-west London. Hill was a great trainer of boxers, a man revered worldwide for his technique, his tactics and his foul-mouth; Lenny and his boys fit right in.
There is something just a bit too clean and glitzy about the endless debating between boxers, fans, promoters, MMA fighters, billionaire owners and television executives. There will never be a boxing match over 12 rounds of three minutes between Floyd Mayweather and McGregor, whose tank dies after about 12 minutes. Alternatively, the fights where boxers have taken their fat bellies into the MMA business have been horrible and hopefully it will never happen again.
Pretty Boy Shaw and The Guvnor, a title McLean ripped from Shaw's inert body one savage night at a disco in Croydon, and the others from the scene in the 70s with names like Wild Dog, Wild Thing and Colombo would be wonderful critics of the MMA scene. They might even be contenders. Some of the forgotten heroes of what was a very important scene died before their fifties (McLean was 49) and they often walked away from the ring battered, shattered and poor, just like the bare-knuckle boxers they followed, resembled and adored. They were MMA experts before the lights and the candy-coated rules transformed the business and created a debate that can never be won.
Join our new commenting forum
Join thought-provoking conversations, follow other Independent readers and see their replies