Prepare for one of the most intriguing rematches of 2017 as British rivals Liam Smith and Liam Williams fight again
Boxing on TV: The first Smith vs Williams bout was fraught with chaos from the outset, and became especially manic on fight week. Let us all hope the rematch lives up to the growing hype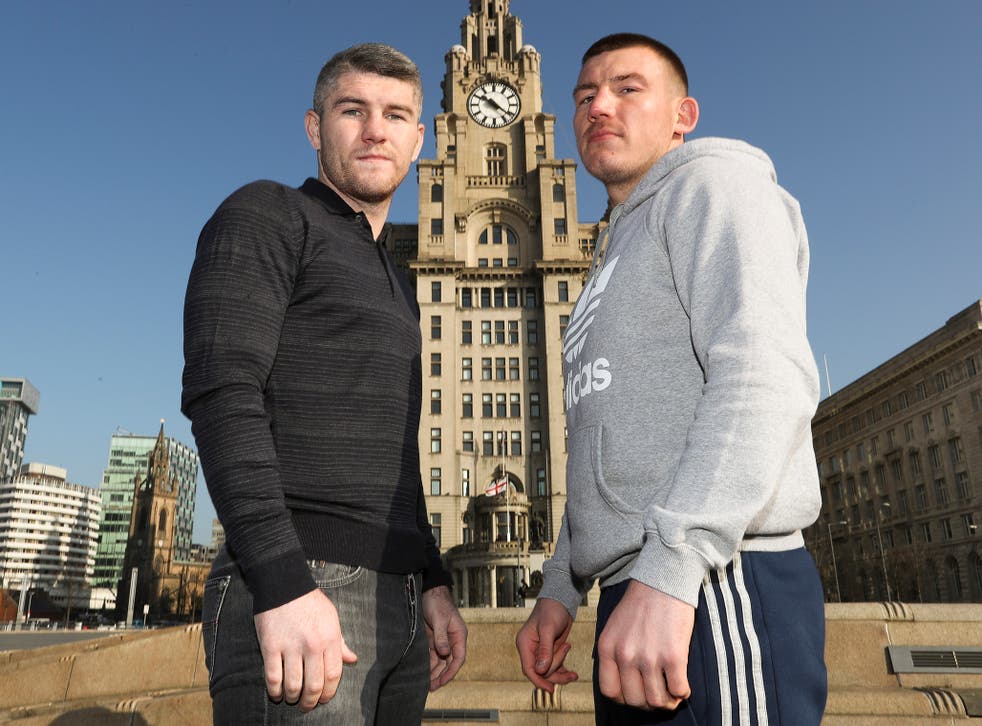 One of the most intriguing rematches of the year takes place tonight in Newcastle, as Liam Smith and Liam Williams fight once again for domestic light middleweight supremacy. Barring the unlikely event of a draw, one Liam will emerge victorious, but which one?
The first Smith/Williams bout was fraught with chaos from the outset, and became especially manic on fight week. Smith missed weight which meant that only Williams could win the vacant interim WBA light middleweight title, and the Liverpool man enjoyed a size advantage in the ring during their first encounter in April.
Despite Smith's superior weight, it was Williams who started the bout more successfully, as his superior skill negated the brawn of his opponent. Williams has long been regarded as one of the best prospects in British boxing, and was living up to the hype in the early stages of the contest. But though Smith doesn't possess the flash, he has tremendous toughness, and he dug in through the storm and emerged stronger as the fight progressed.
The end of the fight perfectly encapsulated the bizarre world the two Liam's had created. Williams was withdrawn by his corner after suffering a severe cut, caused by an errant headbutt from Smith. It was a nasty injury which required plastic surgery to fully close, and the decision to pull Williams out was especially difficult considering he was still winning the fight at the time. However tainted, Smith gained the overall victory, while Williams was left blinking through blood.
Boxing has the ability to transcend pure defeat however. A controversial ending is often the best thing that can happen to fighters, with the temptation for redemption very easy to sell. Think of Carl Froch vs George Groves, where a referee stoppage ten seconds too early resulted in one of the biggest rematches of all time. While tonight's bout won't match the public interest of Froch/Groves, it has thrilled boxing fans eager to see who is the definitive number one in Britain.
Genuine animosity between the two fighters has also simmered this feud spectacularly. Many disdainful tweets have been exchanged from both men, and now their respective fans from Liverpool and Wales have the opportunity to indulge in the thrill once more.
Britain's current boxing world champions

Show all 8
"I don't think you had to be a good fighter to beat me in the first six rounds of our first fight. I was slow, flat and sluggish. I can never be that bad again," said Smith this week to BBC Sport.
"I am right up for the rematch and that is why we are here now. As soon as I start better, Liam won't get his own way. It is only to go one way and he is going to crumble earlier than he did last time. I am stronger than him and I've more heart."
Heart - or the lack of it - has been a key source of consternation for both fighters, and Williams is still of the belief that he would have emerged victorious last time had the headbutt not occurred.
"I definitely felt the final butt was deliberate. Smith feinted with the jab to pave the way for his nut. It was no accident. Heads had been bumping all night and you train to get your head into the right place so that if, and when, that happens you incur minimal damage.
"One million per cent Smith should have been disqualified."
Just as in the first fight, the bookmakers can barely decide who is going to win. Williams is the betting favourite by the narrowest of margins at ¾, while Smith can be found at 6/5. The key seems to be in the fitness of the fighters. Can Williams sustain his style across 12 rounds, and was Smith right that it was simply an off night last time out?
Thomas Patrick Ward meets Sean Davis for the British super bantamweight title on the card, Josh Leather and Glenn Foot meet in an all-Newcastle scrap, exciting young heavyweight Nathan Gorman battles Mohamed Soltby, while keep an eye out for Mark Heffron vs Lewis Taylor.
There is further boxing to be enjoyed on television tonight. On Channel 5, Josh Taylor continues his professional education against former world champion Miguel Vazquez in Edinburgh. Taylor last boxed in July when he dismantled Ohara Davies in their grudge match, and he now seems only a few steps away from a world title shot just ten fights into his career.
Register for free to continue reading
Registration is a free and easy way to support our truly independent journalism
By registering, you will also enjoy limited access to Premium articles, exclusive newsletters, commenting, and virtual events with our leading journalists
Already have an account? sign in
Register for free to continue reading
Registration is a free and easy way to support our truly independent journalism
By registering, you will also enjoy limited access to Premium articles, exclusive newsletters, commenting, and virtual events with our leading journalists
Already have an account? sign in
Join our new commenting forum
Join thought-provoking conversations, follow other Independent readers and see their replies