Martin Murray's relentless world title pursuit echoes Frank Bruno's bloody and brutal rise to the top in an era long gone
This weekend Murray continues his pursuit of a fifth world title fight, but his never-say-die approach simply doesn't meet the demand in a Love Island world of winners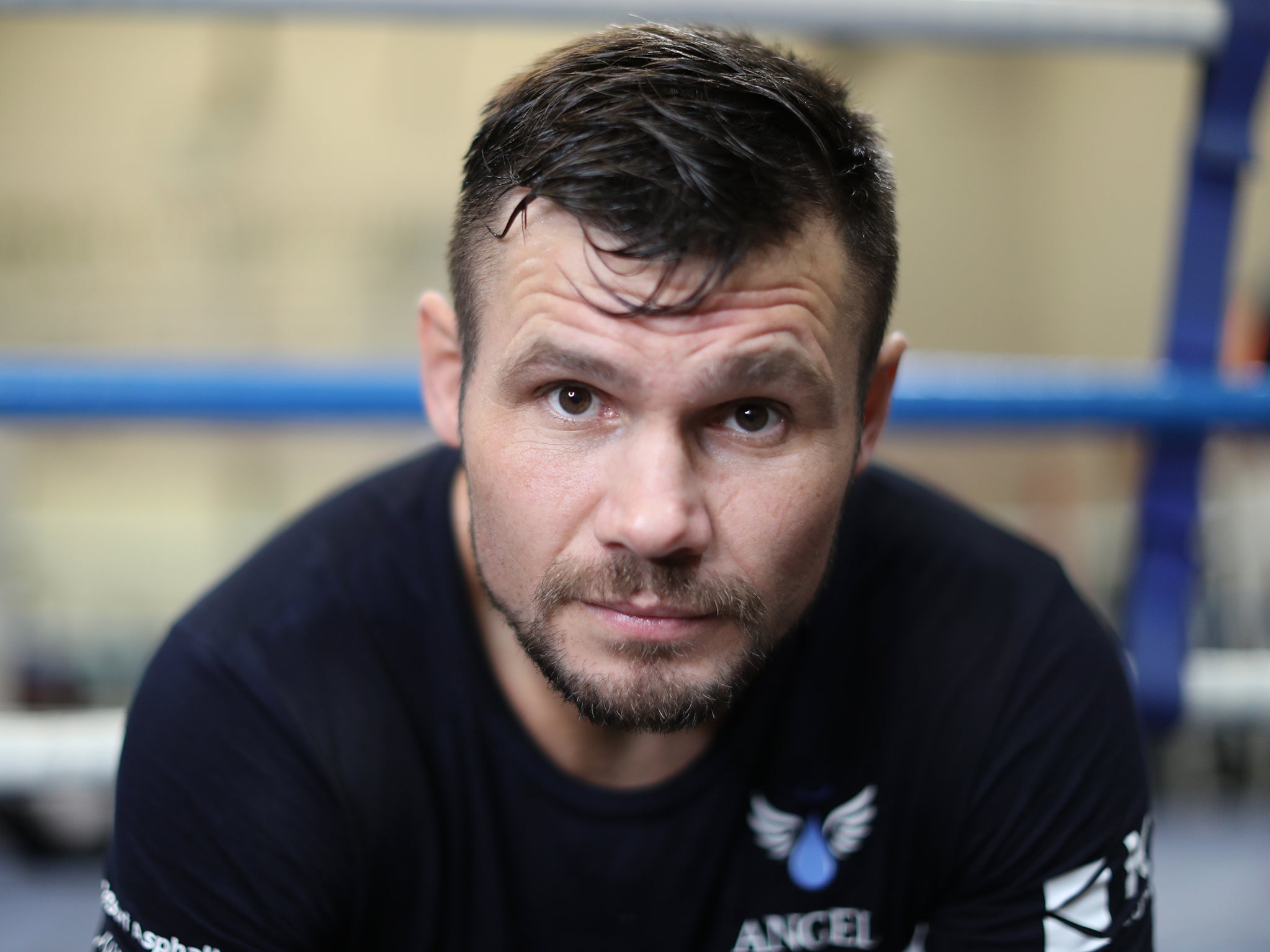 The first time was in Germany, the second outdoors in the middle of a mob in Argentina, the third was under the chandeliers in Monte Carlo, the last of Martin Murray's world title fights was back in Germany in 2015 and this Saturday at the O2 in London he was meant to fight for a fifth version before Billy Joe Saunders pulled out.
Murray is now 35, a boxer without a glitzy portfolio, a pro for 12 years and on the losing end four times in 41 fights. He would have been at home in the three-roped ring days when men still chewed on cigars at ringside. He is relentless in his pursuit of a world title, part of an impressive group of boxers who simply refuse to accept their world title losses as one-time only chances.
Frank Bruno won the world heavyweight title in his fourth attempt and like Murray he never knew when to quit; Bruno suffered beatings in the ring that modern fighters would never recover from and modern fans, seemingly dependent on splendour and victory in their relationship with the sport, would simply not accept. Fans come now expecting glory and not with their fingers crossed and taking deep breaths as their idols walk to the ring.
Britain's current boxing world champions
Show all 8
Bruno was left bloodied, concussed, face grotesque and swollen from punches in each of his three failed world title fights, a darling of the faithful fans and always just a round or two shy. In 1986 he was the betting favourite against Tim Witherspoon at Wembley Stadium in front of 40,000 before his awful collapse in round eleven of the fifteen rounder. It had been poised before Bruno's body slipped slowly down the ropes as Spoon's punches thudded in, and Bruno's distressed cornermen scrambled to get between their fallen fighter and the fists that looked like killing him. It's a fight with an end that looks like an ancient ring sacrifice and not a modern heavyweight title fight.
Then Bruno ventured to Las Vegas in 1989 in a fight delayed and moved from London by the stealth and influence of Donald Trump, who was in the boxing game for a few years, to meet a prime and severely damaged Mike Tyson. There really was the sense of something morbid that harsh and lunatic night; Bruno was hit when he was down in the first, saved in round five from his own bravery and then he vanished to let his body and eyes heal. He was out of the ring for 33-months after that beating.
In 1993 Bruno was leading on one card, the other two were drawn, before he suddenly froze on a bitterly cold night outdoors in Cardiff, his body transformed from fighting machine to silent target after a booming left hook from Lennox Lewis connected in round seven. At ringside – back then the press could touch the apron – I looked up and felt each of the punches that Lewis, who was shattered and marked, found from somewhere inside his own depleted tank, and as each connected I remember how deep his toes were in the canvas – Lewis was punching for keeps that night, Bruno was once again out on his feet.
In boxing's modern and clean age where a smiling beguiling Anthony Joshua can easily charm his way through a ten-hour media day and over 80,000 make pilgrimage to his fights, it is hard to imagine him coming back from three savage world title defeats like Bruno suffered. Joshua, make no mistake, has his own destructive boxing gene and would love fights like Bruno had, but I'm just not convinced that his horde would keep coming if his team had to perform the type of Six Million Dollar Man repair manoeuvres necessary to get Bruno back in the ring each time. It was nine years for Bruno from first failure to final glory and that in a Love Island world is simply too long.
In 1995 Bruno won the world heavyweight title at Wembley when he outpointed Oliver McCall. Bruno was finished after that fight, his body unable to complete simple commands the following day at the celebratory press conference and he needed the assistance of photographers to lift his legs for a picture opportunity; six months later he was sent to Las Vegas, part of the deal for beating McCall, for sacrifice against Tyson once again. It was Bruno's last fight in the ring, the start of his struggles outside the ropes.
This Saturday Murray will edge closer to a record fifth world title fight when he is the main attraction at the O2 against Roberto Garcia over ten rounds; Murray will get his fifth chance, a fighter from a lost age in a sport that seems to appreciate patience, the ability to overcome defeats and just old-fashioned doggedness less and less.
Join our commenting forum
Join thought-provoking conversations, follow other Independent readers and see their replies