Nick Blackwell placed into an induced coma after losing fight to Chris Eubank Jr
Boxer suffered a bleed to the brain after fight at Wembley Area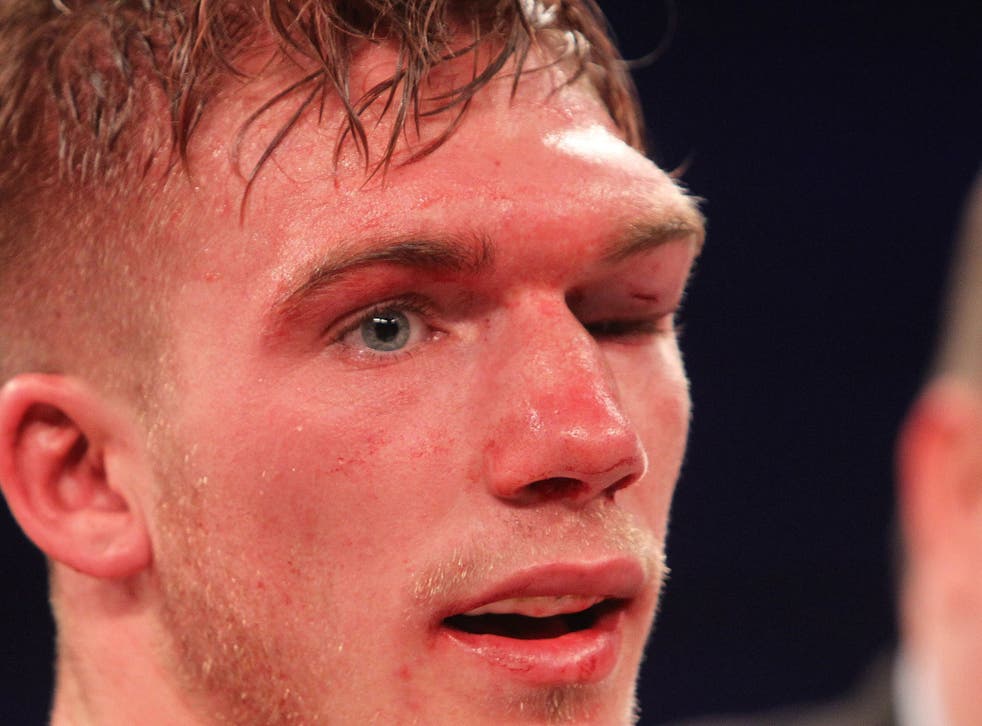 Surgeons do not plan to operate on boxer Nick Blackwell despite the former middlewight champion suffering a bleed to the brain and being placed into an induced coma following his British title fight defeat to Chris Eubank Jr.
The bout at Wembley Arena was stopped in the 10th round after the ringside doctor said Blackwell, on his feet at the time of the stoppage, was unable to continue due to swelling over his left eye.
The 25-year-old fighter then received medical attention on the floor before being stretchered out of the venue and taken to hospital.
Blackwell was put into an induced coma and scans on Sunday revealed no increase in pressure on the brain.
Robert Smith, general secretary of the British Boxing Board of Control, told the BBC: "I spoke to one of the doctors this morning and he said there is a bleeding of the brain.
"He's in intensive care, he's in an induced coma and he is resting and being looked after by the experts.
"It's a very normal procedure," he added. "They put you in a coma to get the swelling to go down. There's no timescale. Now it's just a matter of waiting and seeing."
Eubank Jr dominated the fight throughout, bloodying the champion's nose early on, but Blackwell stood firm and earned plaudits from ringside commentators for his bravery.
The incident comes almost 25 years since Eubank Jr's father, Chris Eubank Snr, defeated Michael Watson in a world super-middleweight title fight which left his opponent in a coma for 40 days and requiring six operations to remove a blood clot.
"I hit him with some big shots; maybe the referee should have stopped the fight earlier," the new British middleweight champion said after Saturday's bout.
Eubank Jr later tweeted: "Unfortunately Nick is now in an induced coma... my thoughts & prayers go out to his family & friends.
"He's a true fighter & I whole heartedly believe he will pull through. Appreciate everyone that came out to support the fight."
Join our new commenting forum
Join thought-provoking conversations, follow other Independent readers and see their replies