Nick Blackwell in hospital after suffering head injury in 'very silly' sparring seven months after he nearly died
Blackwell was put into a coma in March after suffering a bleed on the skull during a fight with Chris Eubank Jr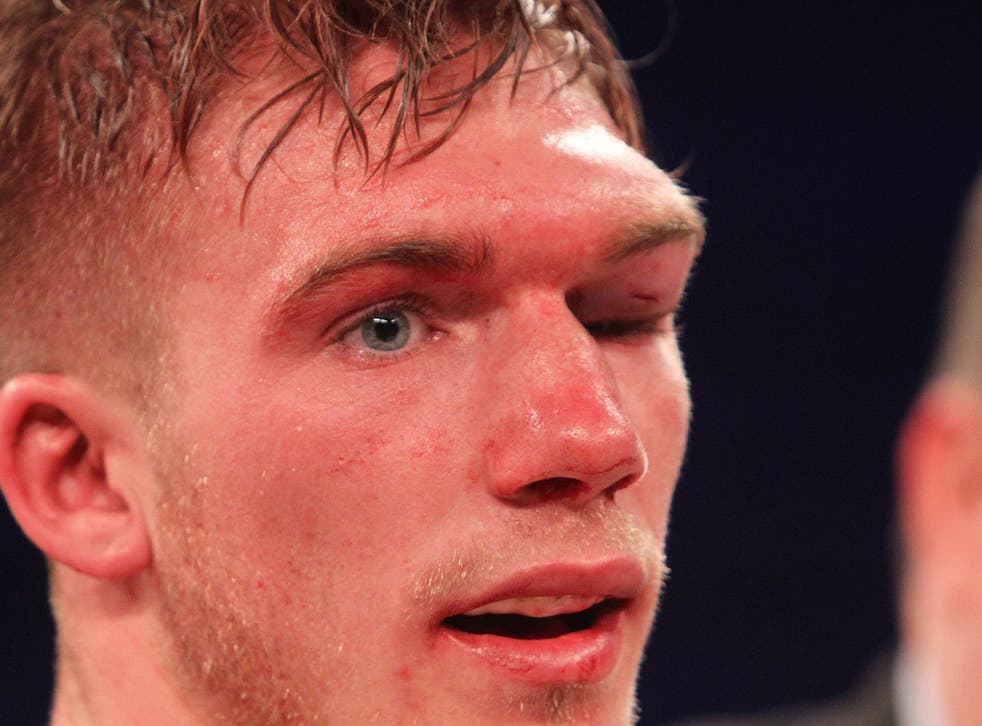 Former British boxer Nick Blackwell is back in hospital after suffering a head injury in a sparring session, seven months after he was put into a coma with a brain injury, with the British Boxing Board of Control labelling him "very silly" for getting back into the ring.
Blackwell is understood to be in a stable condition after being taken ill following a sparring session during the week. The 26-year-old suffered a serious head injury after a bout with Chris Eubank Jr in March that left him in a medically-induced coma, and the BBBoC removed his boxer's licence afterwards with the Trowbridge fighter also announcing his retirement.
However, The Telegraph revealed in Saturday night that Blackwell had suffered another injury and underwent an operation during the week.
"We are investigating this matter and it will be fully looked into but it is very early days," Robert Smith, secretary of the BBBoC, told The Telegraph on Saturday.
"We understand that Blackwell was sparring sometime this week and he has undergone a procedure. We don't know exactly what the procedure was yet. We have spoken to a number of people about this and we will be putting the full facts together."
Smith added: "What we understand is that Nick Blackwell sparred last week, he was taken ill and taken to hospital where he is in a stable condition. He no longer has a boxer's licence, but he does have a trainer's licence, which is a completely different thing. He should not have been boxing.
"I'm sickened by it. It's a very tough sport and the doctors here did a wonderful job to save his life. The doctors at hospital saved his life and kept him going.
"He made remarkable recovery and for somebody to go and do what he's done, for what I thought was a very sensible young man, is just beyond belief."
Nick Blackwell withdraws Chris Eubank Jr comments
Smith was speaking at Wembley Arena, where London 2012 Olympic gold medallist Katie Taylor made her professional debut by defeating Karina Kopinska via a third-round stoppage.
Blackwell has not tweeted from his Twitter account since Tuesday, despite being a regular social media user, and while he is described by Smith to be in a stable condition, the details of his injury remain unknown.
Register for free to continue reading
Registration is a free and easy way to support our truly independent journalism
By registering, you will also enjoy limited access to Premium articles, exclusive newsletters, commenting, and virtual events with our leading journalists
Already have an account? sign in
Register for free to continue reading
Registration is a free and easy way to support our truly independent journalism
By registering, you will also enjoy limited access to Premium articles, exclusive newsletters, commenting, and virtual events with our leading journalists
Already have an account? sign in
Join our new commenting forum
Join thought-provoking conversations, follow other Independent readers and see their replies