Oleksandr Usyk remains heavyweight champion but where does he go from here?
A unifying contest against Tyson Fury seems elusive as Daniel Dubois calls for a rematch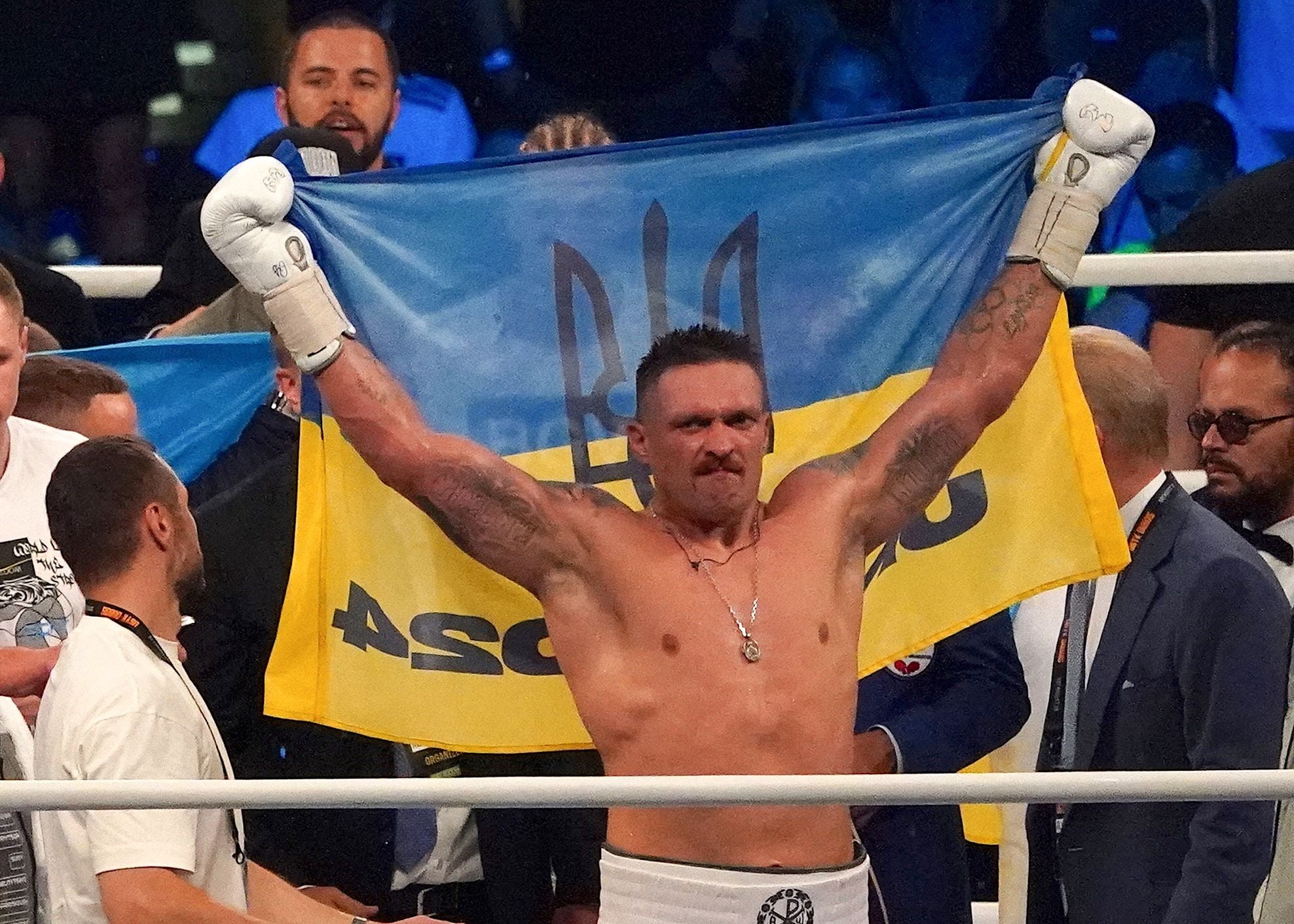 Daniel Dubois will appeal the final decision in his world heavyweight title fight with Oleksandr Usyk late on Saturday night in the rain in Wroclaw, Poland.
Dubois went down on one knee after a jolting right jab in round nine and was counted out in that position. However, in round five he dropped Usyk with a right hand that fully landed on the Ukraine boxer's waistband.
Usyk was in agony, the referee, Luis Pabon, called "time out" and there was a wait of just under four minutes to allow Usyk sufficient time to recover.
There was 2:29 left in the round when they started to fight again; the harsh truth is that Dubois let his opportunity for glory go and Usyk came back to take control. Usyk, incidentally, was badly shaken by the punch that sent him down.
The controversy is simple: was the punch on the belt line of Usyk's shorts legal or illegal? The closed fist clearly landed fully on the waistline – there is no claim that it connected with Usyk's exposed torso, which would have settled the argument. Also, there is no claim from Usyk's camp that it landed in the sensitive cup part of the protector; it fell in boxing's hidden realm of interpretation. Dubois did not throw a low blow with intent and Usyk did not invent all of his pain. It is an area open to interpretation and debate. The sanctioning bodies will have to earn their fight fee now and make a ruling.
"There is nothing wrong with that punch," said Frank Warren, the promoter of Dubois. "We will be appealing the decision, this should be declared a no-contest and Daniel should get a rematch."
The referee, Warren insisted, had said at the rules meeting, a gathering held the day before the fight to highlight the fight rules, that punches on the belt line were legal. The punch was certainly no lower than the belt line. Usyk's shorts were high enough to obscure his belly button and that is why referees often allow punches to the belt line to be considered legal.
"That punch is low, look at the pictures," said Alex Krassyuk, who is Usyk's promoter. "That is not legal."
Usyk regained his feet, survived and won the remainder of round five, but was uncomfortable each time that Dubois targeted the body. It was an open secret that Dubois and his new coach, Don Charles, had a plan to slow down and hurt Usyk with body punches. The tactic worked, Usyk was rattled.
Dubois increased the pressure in rounds six and seven, letting his hands go to body, head and waistline once again. Usyk had to be his evasive best, as smart as I have ever seen him. It was also obvious that Usyk was desperate to get Dubois out of the fight. Dubois was tiring, his left eye was starting to swell and close. It was a hard fight.
There was a big Usyk finish in the seventh and Dubois had clearly slowed by round eight; Dubois was struggling, his desire in decline, his head popping back from Usyk's stinging southpaw jabs. There were less than 10 seconds left in round eight when Dubois went down in an untidy heap; he fell to his knees trying to avoid an Usyk onslaught. He beat the count and the bell sounded. It was only a short reprieve.
In the ninth round, Usyk finished the fight with a looping jab and Dubois tuned and took the final knee of the night. A round nine stoppage is a statistic that reveals very little of the fight's drama. The waistline will be the storyline, but the finish should not be forgotten. Usyk retained his heavyweight belts, Dubois left demanding a rematch and about 40,000 fans danced in the rain as Usyk serenaded them from the ring.
Tyson Fury was not ringside, but inevitably his towering presence was felt. Usyk and Fury have been on and off for about a year now; the fight boxing needs is proving hard to make. The confusion and controversy on Saturday night will not help.
It often feels like Usyk, a national idol and ring genius, is chasing a roving spectre. Fury just keeps gliding in and out of the boxing shadows, hero one year, victim the next, and villain again. In Poland, as expected, Usyk was firmly under the ancient heavyweight beam and he deserves a place under that historic spotlight. Sure, he made the very most of the punch in the fifth.
Dubois will get his rematch, Usyk will make his decision, and Fury will say he wants a piece of the action. It was some night in Wroclaw.
Join our commenting forum
Join thought-provoking conversations, follow other Independent readers and see their replies