Rio 2016: Moroccan boxer Hassan Saada arrested over rape claim one day before Olympic fight
Hassan Saada was due to fight on Saturday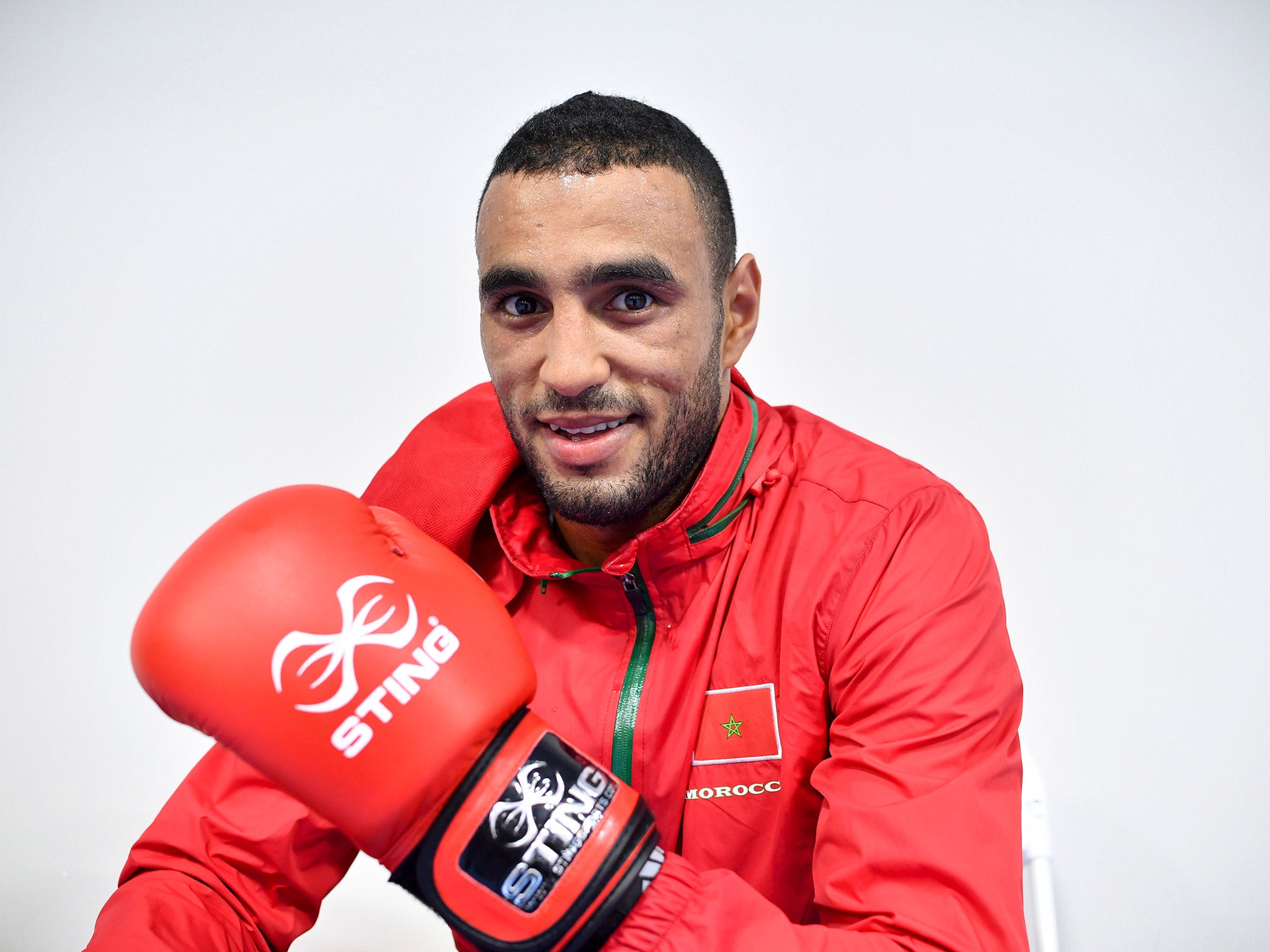 A Moroccan boxer has been arrested and jailed in Rio de Janeiro after an allegation of attempted rape was made against him, just one day before he was due to fight at the Olympic Games.
Hassan Saada, 22, was arrested by police on Friday morning after allegations of sexual assault were made against him by two Brazilian women who work in the Olympic Village in Barra da Tijuca as waitresses. The attacks were alleged to have taken place on Wednesday, according to information given by the two women in their statements.
Police have confirmed that Saada will be jailed for 15 days while they conduct a rape investigation, although suspects can be held for longer under Brazilian law while a case is investigated.
The lightweight boxer was due to compete on Saturday against Mehmet Nadir Unal of Turkey in the preliminary rounds, although he was not expected to challenge for medals. Saada will no longer compete at the Rio Olympic Games.
Saada was taken to a police station near the Maracana Stadium, where the Olympic Games opening ceremony takes place on Friday evening, where he was stripped of his Olympic competitor status. Saada will be transferred on Friday to a remand prison in the Polinter district of Rio de Janeiro, where police will formally question him as part of the investigation.
A local judge, Larissa Nunes Saly, ruled that Saada should be held in police custody for 15 days while the case is investigated.
Police said that Saada is accused attacking the two Olympic Village workers after inviting one of them to pose for a photograph with him. It is also claimed that he asked one of the women if she had a social media profile.
Police said Saada then pushed the woman up against a wall and trying to kiss her.
The Moroccan is also accused of groping the breasts of the second woman and making sexually-graphic gestures towards her, and offering her money to perform a sexual act on him.
US Basketball team snub Rio 2016 Olympic Village to stay on cruise ship
Show all 5
Judge Nunes Saly has contacted the Moroccan Ambassador about the allegations made against Saada, and told Brazilian newspaper O Globo: "It has been necessary to arrest Hassan Saada to investigate the allegations against him. If he was at liberty there would be a risk that he could interfere with witnesses. And there is a risk that Hassan Saada could reoffend."
Moroccan newspaper Le Matin reports that Saada was involved in a boycott threat along with two other Moroccan competitors to get a bigger pay reward for competing at the Rio Olympics.