Scott Quigg may have lost his title shot against Oscar Valdez but there is still so much on the line
At 27, Valdez is approaching his prime as a featherweight, and will be doing all he can to keep his flawless record pristine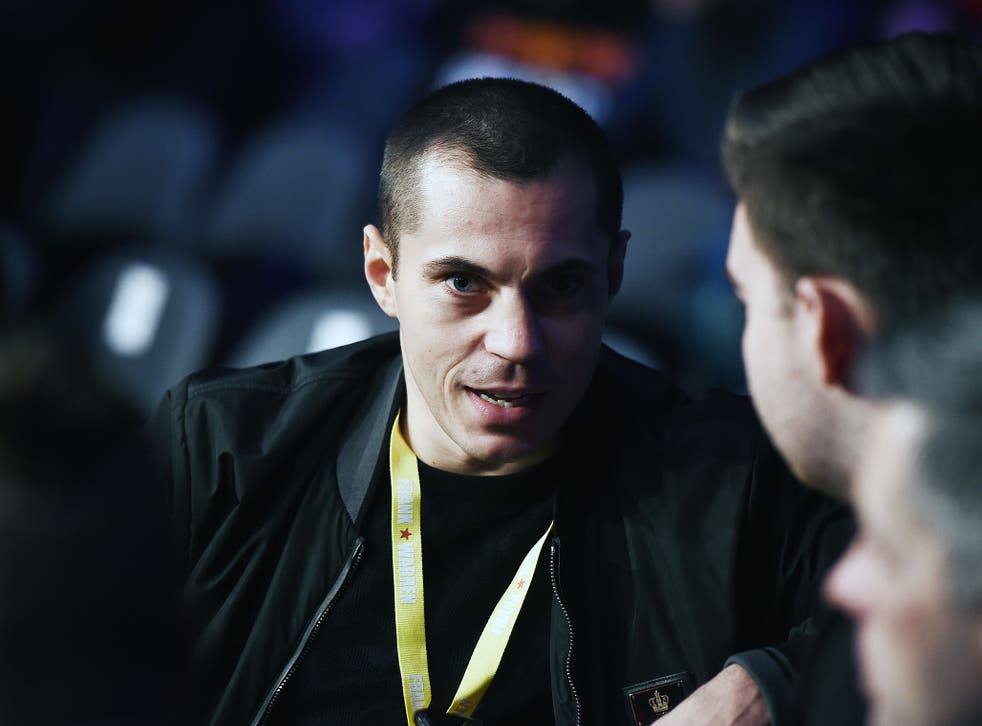 Scott Quigg was expected to challenge for the WBO featherweight title tonight against undefeated champion Oscar Valdez, but after Quigg failed to make weight for the first time in his career, the belt will only be on the line for Valdez.
"Everything was on track, my body seems to have frozen," said Quigg following the incident.
"I've still got to figure it out. I'm so focused, so disciplined. Yesterday I was only three pounds over. It just wouldn't budge. I've done everything. I apologise to Oscar and his team. I have tried and tried, there's nothing more that I can say.
"I've still got the fight ahead of me. I still have to stay focused. I'm a pro through and through and it's not acceptable. I've put the work in and am still going to get the victory."
Despite having only lost once as a professional, Scott Quigg has always suffered with the illusion of failure. During the early stages of his career, Quigg was forever linked with Irish star Carl Frampton, whose easy-going charm and fan-friendly style clashed with Quigg's more reserved demeanour inside and out of the ring.
Ignoring the criticism, Quigg did everything mostly right as he sought to achieve success. He won the British title in 2011 against Jason Booth, and successfully outclassed Rendall Munroe a year later. But it was in October 2013 that things first began to go wrong for Quigg. At the O2 Arena, the Bury man was fighting Cuban Yoandris Salinas for the WBA super bantamweight title.
Quigg was a sizeable favourite heading into the bout, but began not just tentatively, but badly, with his Central American opponent picking up the majority of the opening rounds. From round seven onwards, Quigg began to dominate, but his rally has come too late, and the fight ended in a draw. Much was made of Quigg's tactical ineptitude after the fight, but in truth the blame belonged to trainer Joe Gallagher, who had failed to spot the flow of the bout in time.
Good news was to follow for Quigg as he eventually picked up the WBA title a month later, yet as his reign continued, the cynics began to murmur again. As Frampton was selling out arenas in Northern Ireland, Quigg was battling for relevancy on undercards, while dismantling opponents who were simply not at his level. A two round blowout of Kiko Martinez excited some, and led to the biggest fight of Quigg's life, against his old rival Carl Frampton.
The build towards the showdown was peppered with gimmicks, trash talk and novelty sized cheques, but the fight itself simmered rather than boiled. Just as in the Salinas fight, Quigg started too slowly, and allowed Frampton to dominate the early rounds. Once again, Quigg rallied and impressed in the second half, but it was too late, and the biggest rivalry in British boxing at the time had ended with an Irish victory.
Quigg suffered a great deal following his loss. It wasn't just his undefeated record that had disappeared, but his place in the sport was becoming increasingly undefined. The pain of the broken jaw he had suffered was surely nowhere near the emotional turmoil he must have felt when he realised he wasn't quite as good as he once thought. From the boy who quit school as a young teen to chase his boxing dream, to a man who had failed when it mattered most.
It took ten months for Quigg to return to the ring, and this time he was without long-time trainer Joe Gallagher. Instead, the Brit had moved to America to establish a training relationship with Freddie Roach, and the partnership has proved successful so far, with three victories in a row. Tonight was supposed to represent the culmination of the move against Oscar Valdez, but now the best Quigg can hope for is a tainted victory whatever the outcome.
Weight issues in boxing have always been part of the sport, with fighters from all over the world failing on a regular basis. For Quigg to not make weight however is a noticeable advancement. The 29-year-old has been thoroughly diligent throughout his entire career, and the rumours of an injury in camp have surely been proven now.
For the bookmakers, the weight issues haven't changed much. Valdez is a vast ¼ favourite against the 3/1 underdog Quigg. Valdez is a strong, powerful and elusive fighter, and though Quigg will have a slight size advantage due to his added weight, he will still have to work incredibly hard to remain competitive.
At 27, Valdez is approaching his prime as a featherweight, and will be doing all he can to keep his flawless record pristine. Quigg's job now is to avoid the criticism regarding his discipline, and to do what he has always wanted to do - box. Win, lose or draw tonight, the only hope for redemption is that Quigg stays true to the consummate professional he has always been.
Register for free to continue reading
Registration is a free and easy way to support our truly independent journalism
By registering, you will also enjoy limited access to Premium articles, exclusive newsletters, commenting, and virtual events with our leading journalists
Already have an account? sign in
Register for free to continue reading
Registration is a free and easy way to support our truly independent journalism
By registering, you will also enjoy limited access to Premium articles, exclusive newsletters, commenting, and virtual events with our leading journalists
Already have an account? sign in
Join our new commenting forum
Join thought-provoking conversations, follow other Independent readers and see their replies