Tommy Fury calls out Jake Paul: 'You can fight me any time, any place, anywhere'
The war of words began when Tyson Fury praised his younger brother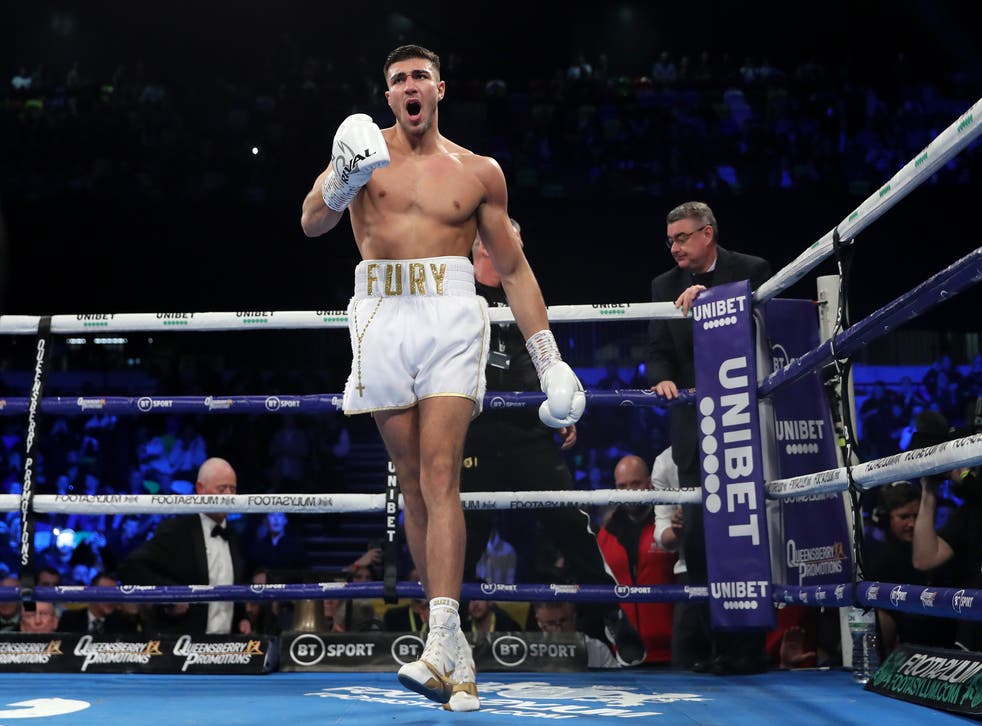 Tommy Fury has called out YouTuberJake Paul in a social media spat which could yet lead to a serious fight. 
The war of words began when Tyson Fury praised his younger brother and added: "Jake Paul, where you at?"
In response, Paul tweeted: "He calls me out to fight someone – his brother! I didn't even know he had a brother. You are Fury's little brother? If you want to do something don't let your brother do it for you."
Tommy Fury responded with an offer to fight, posting: "Mr Jake Paul, I don't need anybody to do my dirty work. I'll call you out right now myself. You can fight me any time, any place, anywhere. All you've got to do is get in touch."
• Read more: Anthony Joshua and Tyson Fury finally agree terms
The younger Fury, 21, is undefeated with a 5-0 record after beating fellow Briton Scott Williams last week.
Jake Paul, the brother of fellow YouTuber-turned-boxer Logan Paul, has already won two boxing matches against YouTuber AnEsonGib and basketball player Nate Robinson. He is scheduled to fight retired MMA star and wrestler Ben Askren in April. 
Join our new commenting forum
Join thought-provoking conversations, follow other Independent readers and see their replies