Welcome back Tyson Fury, another deposed king who suffered in exile as Muhammad Ali and George Foreman did
Fury's comeback will be his biggest fight, like it was for Ali and Foreman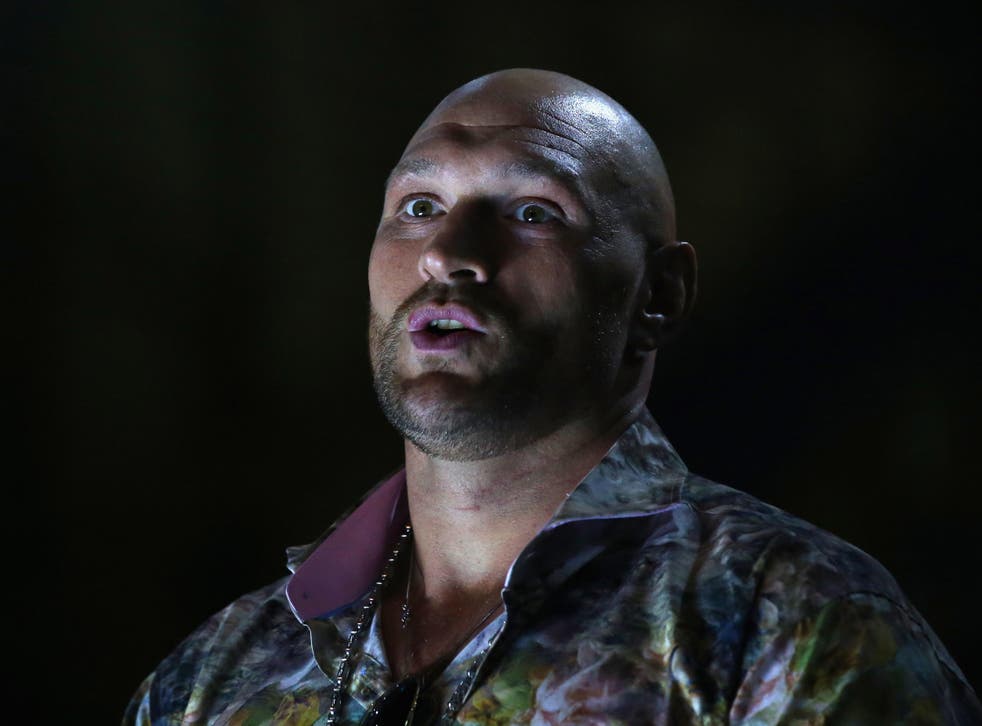 When Muhammad Ali put an end to his exile from the ring in 1970 he met Jerry Quarry and had to fight for every second to salvage his career with a bloody win.
At the time Ali was chasing an increasingly elusive redemption and the world heavyweight title he had last defended in 1967; he looked a lot older, a slower and far more vulnerable version of the man with the dazzling speed from his first reign. Ali had to adapt, had to find ways to gently mask the diminished reflexes and sadly that disguise was far too often his ability to take heavy punches and smile.
Ali lost his third fight back, the classic with Joe Frazier in 1971 at Madison Square Garden, and in 1974 at dawn in Zaire he regained the world heavyweight title by stunning George Foreman. The return was complete, the decline had started and the rest of his career was both brilliant to watch and difficult at times to stomach. Ali without the exile might just be a different man, a man without the African drums but possibly with his health.
One night in 1977 Big George was visited by the demons of a beating as he lay semi-conscious in his dressing room before being carted off to a hospital in a delirious state. Foreman quit that night and when he returned to boxing 10 years later he was intentionally slower; Foreman had never danced like a ring fairy and the natural loss of speed was certainly not a hindrance. Foreman regained the world heavyweight title after 30 fights of the return in 1994 when he knocked out Michael Moorer with a savage but slow right. The joke was he had launched the punch in the '70s and it is true, it was an old-fashioned big right.
"When I came back to boxing I had forgotten what I knew," Foreman told me one morning in Tokyo on the eve of a fight in 1996. "I had to be reminded, I had to learn it all again." Foreman finally limped away for good in 1997 after a loss on points to Shannon Briggs.
Foreman's original exit had looked so final, his conversion to bible-wielding evangelist so total that he had no connection with the sport. Ali had simply circled the men getting rich and famous during his banishment, talking of their flaws and promising savage retribution for their impudence once the authorities gave him back his right to fight. They are both a study in exile and return, men that dealt with the sabbatical in different ways and suffered in different ways.
It is now Tyson Fury's time to return to the ring as a former heavyweight champion, a man on his own mission to put right several wrongs and claim a crown back from the men he considers imposters. Fury last fought in November 2015 when he was magical in a flawless display against Wladimir Klitschko that silenced 50,000 German fans. At the final bell he raised his hands in ecstasy, gripping the three world title belts he had won and from that joyous moment he has hurtled from calamity to calamity. He has admitted that he might permanently be stuck In Düsseldorf that November, stuck like a man in a dream that slips with horrible ease into a recurring nightmare again and again.
Fury has gained and lost over 100 pounds in fat, he has outraged many with some comments and equally disturbed many with some of the things he has done away from the ring. He has dealt with personal issues, talked openly of mental health anguish, accepted a ban for doping violations and spent his rocky exile on the very dangerous edges of excesses. He was ringside for Josh Warrington's wonderful win at Elland Road on Saturday, pretty in pink, healthy, slim and looking once again like a fighter. It takes more than just a six-pack to make a fighter; Fury has clearly got his head straight for what will be his only realistic chance of a return to boxing. There will be no false starts allowed in Fury's boxing future.
Fury fights in Manchester on June 9, a homecoming in many ways and belated replacement for the world title fight rematch he never had with Klitschko in 2016. Fury was truly lost that year, hopeless and helpless to resist as his belts were stripped away and his very existence tarnished by his erratic behaviour. In their exiles Ali and Foreman never came close to the type of destructive tendencies away from the ring that at times Fury seemed to thrive on.
Fury will fight Sefer Seferi, an Albanian, a perfect return after 31 months away; Seferi has lost just once in 24 fights, has stopped or knocked out 21 of his 23 opponents. There is now something very serious in the eyes of Fury, a man once held dumb captive to his own bad demons and he now looks like a man possessed with the good demons. He is most certainly welcome back.
Join our new commenting forum
Join thought-provoking conversations, follow other Independent readers and see their replies