World Mental Health Day: Five ways we could improve our mental health today, by former heavyweight champion Frank Bruno
The former Heavyweight champion who suffers from bipolar depression on what the UK can do to build upon the treatment of mental health sufferers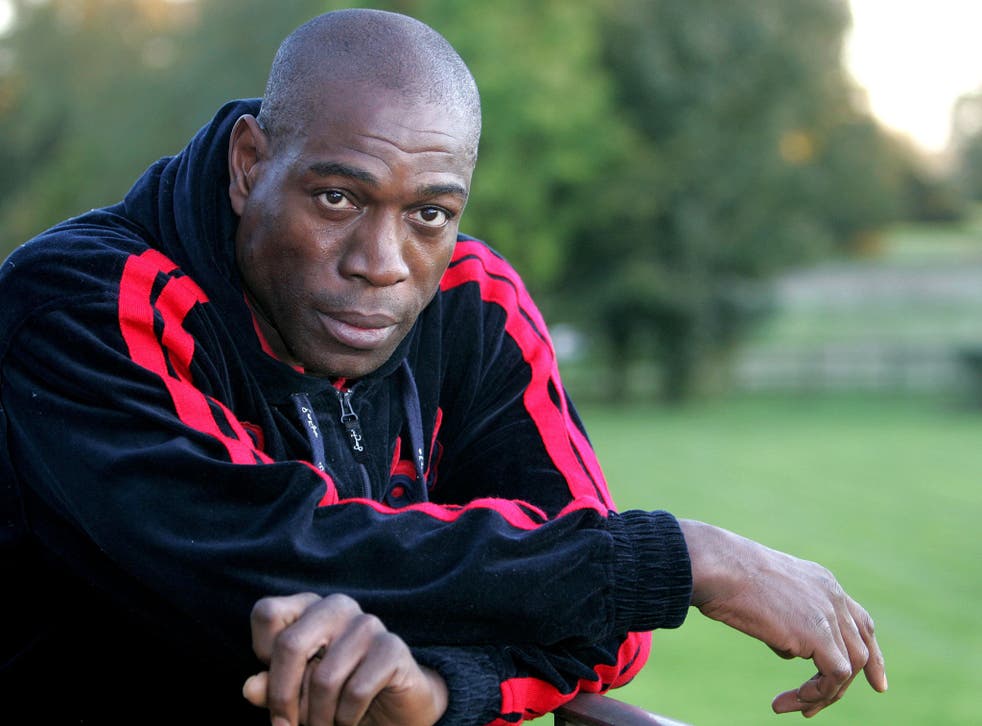 If anyone is qualified to tell us how we could all live our lives better, be happier, and improve the quality of care for those who suffer from mental health problems, it's Frank Bruno.
Earlier this week, the former world heavyweight boxing champion delivered an emotional video address to the Liberal Democrats conference, during which he revealed he had been sectioned twice in the last 18 months.
He described "the acute embarrassment and humiliation" of three police cars arriving at his house, "as if a dreadful crime had been committed," to Lib Dem Health Minister Norman Lamb.
Except he hadn't committed a crime. He was struggling to control his bipolar depression – a mental health issue he developed after retiring from boxing that causes him to experience alternating periods of soaring elation and demobilising depression.
While he might be a household name, as he told the conference, he is also "just a human being" – and one of 2 per cent of the population of the UK that suffers from it.
So to mark World Mental Health Day today, here are five ways Frank Bruno believes we can all improve our own mental health – and the treatment of others.
1) "Give the subject of mental health the importance that has been overlooked, ignored or swept under the carpet in the past."
2) "Actually give Mental Health the financial backing and priority importance from all political parties without just getting lost or absorbed under the umbrella and big banner of 'Health'."
3) "Radically overhaul the 'red taped' current Mental Health laws and guidelines that are clearly out of touch with sufferers and carers (not necessarily blood family) of sufferers."
4) "Remind the decision makers and purse holders that if it was your loved one who had mental health issues, you would do everything in your power and more to help them."
5) "Although we all feel sorry for what's going on around the world, how about instead of sending millions of pounds and equipment in 'aid' to countries abroad, that money was spent in the United Kingdom where it is desperately needed. Once we have got our own Health service completely funded then we can look abroad at helping others with the spare cash."
You can donate to Frank Bruno's charity, the President's Sporting Club, here.
And for more information on World Mental Health Day, click here.
Samaritans is available round-the-clock on 08457 90 90 90 or email: jo@samaritans.org
Join our new commenting forum
Join thought-provoking conversations, follow other Independent readers and see their replies