Commonwealth Games: Glasgow gets a bumper year for tourism
City learns from London's errors as Scotland tops the table for visitor growth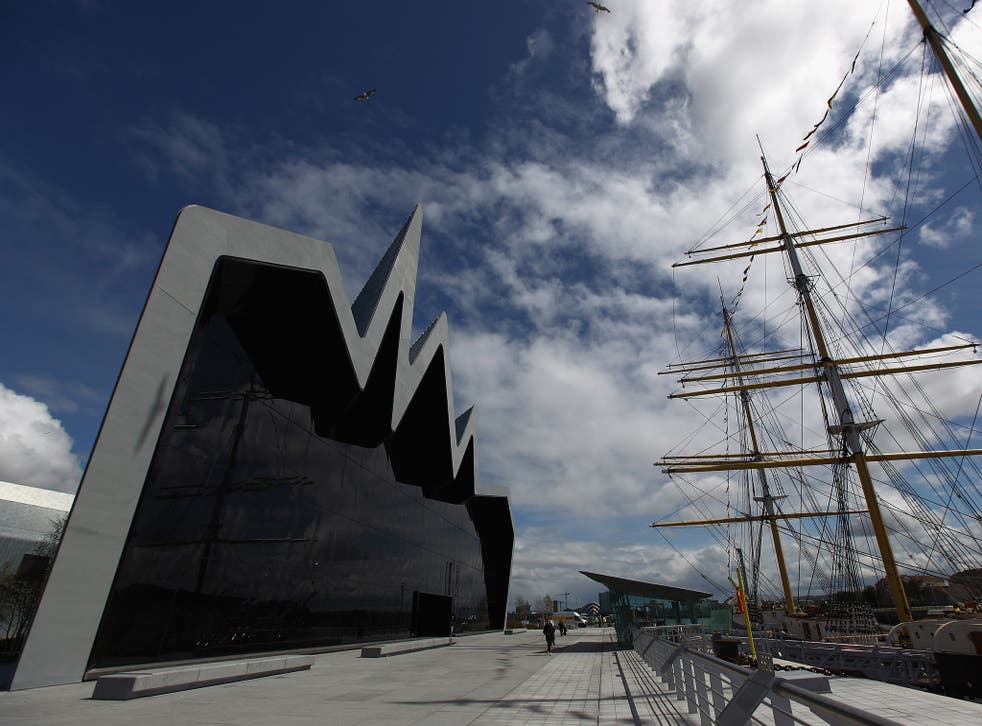 Glasgow's cultural treasures attracted record visitor numbers last year, as Commonwealth Games crowds also discovered the delights of the Riverside Museum and People's Palace.
British attractions enjoyed a strong year as a whole in 2014, with overall visitor numbers rising by 6.5 per cent to 125.3 million, helped by the 100th anniversary of the First World War and Tate Modern's hugely popular Matisse exhibition, according to figures from the Association of Leading Visitor Attractions (Alva).
But within the UK, it was Scotland that stole the show, with visitor numbers jumping by almost 10 per cent as the Commonwealth Games and the huge programme of associated cultural events attracted hordes of visitors.
This feat is all the more remarkable considering the woeful performance of London attractions during the 2012 Olympics, when visits to the likes of Westminster Abbey and the Tower of London "fell off a cliff", said Bernard Donoghue, director of Alva.
"What Glasgow did was extraordinary. It learned the lesson from London's Olympic misfortunes and did a lot of research," he said.
Commonwealth Games 2014: Closing ceremony

Show all 9
The cultural programme involved numerous, often linked, events in the months running up to and including the Commonwealth Games. One of the most popular of these was an exhibition looking at the experiences of immigrants to Scotland from Commonwealth countries that involved the Kelvingrove Art Gallery and Museum and the Gallery of Modern Art – helping to increase their visitor numbers by 7.5 and 8.8 per cent, respectively.
The biggest winners in Glasgow were the Riverside Museum, which tells the story of the city through 3,000 objects and saw its attendance jump by 42 per cent, and the People's Palace, documenting Glasgwegians' lives, which increased visitors by 22.5 per cent, according to Alva.
Elsewhere in the UK, the British Museum remained the most popular visitor attraction for the eighth year running – with 6.7 million visitors – and the National Gallery stayed in second place, with 6.4 million.
The new First World War Galleries at the Imperial War Museum in London, which opened in July, drew almost one million visitors in just six months, a rise of 153 per cent from the same period in 2013. The Blood Swept Lands and Seas installation of ceramic poppies outside the Tower of London attracted an estimated five million viewers and pushed up the Tower's annual visitor numbers by 6 per cent.
Mr Donoghue said he was confident the UK tourism industry, worth £127bn a year – would grow again this year.
Tourist hot spots: UK's top 10
1. British Museum (right) 6.7m visits
2. The National Gallery6.4m
3. Southbank Centre6.2m
4. Tate Modern5.8m
5. Natural History Museum5.4m
6. Science Museum3.4m
7. Victoria & Albert Museum 3.2m
8. Tower of London3.1m
9. Somerset House2.5m
10. The Library of Birmingham2.4m
(Most visited attractions 2014)
Register for free to continue reading
Registration is a free and easy way to support our truly independent journalism
By registering, you will also enjoy limited access to Premium articles, exclusive newsletters, commenting, and virtual events with our leading journalists
Already have an account? sign in
Register for free to continue reading
Registration is a free and easy way to support our truly independent journalism
By registering, you will also enjoy limited access to Premium articles, exclusive newsletters, commenting, and virtual events with our leading journalists
Already have an account? sign in
Join our new commenting forum
Join thought-provoking conversations, follow other Independent readers and see their replies