Commonwealth Games 2014: Jamaica prove too strong for drained England in the netball
Bronze medal match: Jamaica 52 England 48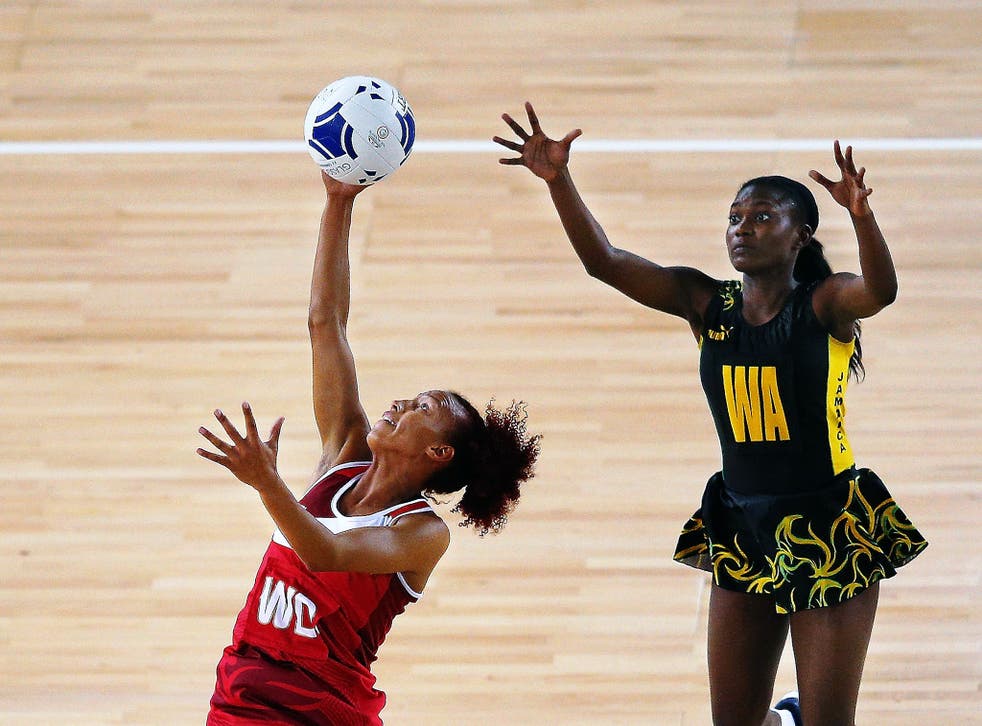 As the clock ticked out on the Commonwealth Games netball bronze medal match on Sunday, the sound of Bob Marley's "One Love" came booming over the public address system and the Jamaican netball squad – substitutes and all – needed no second invitation to get together and feel all right as they rushed on court to enjoy a celebratory huddle.
The English team could not have cut a starker contrast. They trudged disconsolately off court, heads either bowed down or buried in hands.
Asha Philp had come to the arena hoping see her cousins, Kadeen and Sasha Corbin, match the bronze medal she had earned from the 4x100m relay final in the pouring rain at Hampden Park the previous night. Christine Ohuruogu, a bronze medallist in the 4x400m relay, was also present, to cheer on the girls she played netball alongside for England at Under-17 and Under-19 level.
Unlike the two track-and-field athletes, the Corbins and their team-mates finished with nothing more than that awful, empty feeling of fourth place. The shattering blow of their last-second 35-34 semi-final defeat against New Zealand on Saturday took its toll in a draining fourth quarter.
The final period started 37-37 but the Jamaicans kept nudging ahead and then produced one final surge to pull clear by a four goal margin, prevailing 52-48.
Fellow Jamaican Usain Bolt had watched them earlier in the week but was absent yesterday morning – not that the Reggae Girlz needed any inspiration from the world's fastest man on this occasion. They had their own 6ft 5in driving force blessed with a Midas touch. Romelda Aiken led the English defence a merry dance throughout, shooting an impressive 44 of the 52 Jamaican goals.
All of which left the devastated England players, who had also suffered a last-gasp one-point defeat to Australia in the pool stages, lamenting what might have been – not least the day before, when Kadeen had lost possession with 13 seconds on the clock and Maria Tutaia sunk the shot that cost them a shot at gold with just one second to go.
"I watched Asha win her medal last night and I'm gutted that we couldn't get bronze," Kadeen said. "We were all pumped up and ready to move on but unfortunately it wasn't our day."
The captain Jade Clarke added: "We were more consistent on defence than we have been this whole tournament but couldn't finish it off. It's been a massive learning curve for us."
In the gold medal match, New Zealand's effort to win a third consecutive Commonwealth title came unstuck as they were hammered 58-40 by arch-rivals Australia.
"It's bloody brilliant," said goal attack Natalie Medhurst, after Australia secured their first gold since Manchester in 2002. "It's absolute elation. After 12 months of really hard work, we've come to the forefront and to beat the Silver Ferns, a huge rival of ours... I'm just incredibly proud to be a part of this team."
Join our new commenting forum
Join thought-provoking conversations, follow other Independent readers and see their replies