Commonwealth Games: Jason Statham diving at the 1990 Games
Now a Hollywood actor, the star of The Transporter franchise used to be more interested in twists and pikes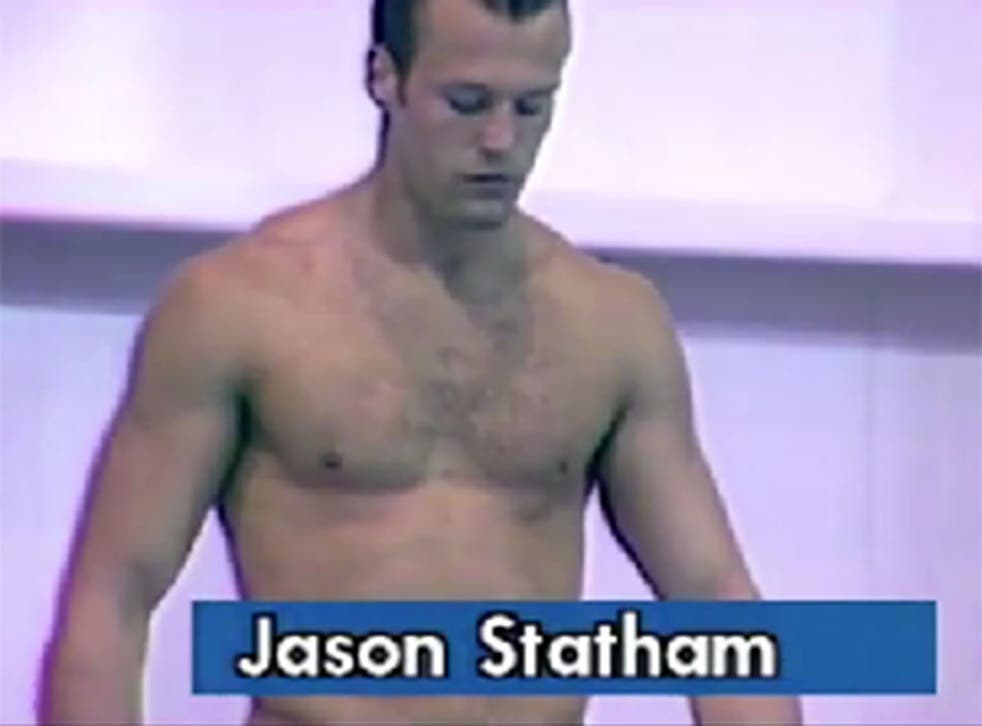 Now known for his hardman performances in Hollywood, Jason Statham's steely gaze used to be more commonly found hovering above a swimming pool on the edge of a diving board.
Video footage of the The Lock, Stock and Two Smoking Barrels actor has resurfaced showing him competing for England at the 1990 Commonwealth Games.
Read more: Day-to-day guide on the 2014 Commonwealth Games
15 home talents to watch in Glasgow
Whilst he tends to end up on the winning side by the end of the action movies he appears in, Statham's time as a diver was more modest. Competing across three disciplines in Auckland (pictured above), the boyfriend of Rosie Huntington-Whiteley finished eighth in the 1m springboard, 11th in the 3m springboard and 10th in the 10m platform.
The star of the Transporter and Expendables series' was a member of Britain's National Diving Squad for twelve years.
You can watch him in action by clicking here.
England will be hoping for more success when the latest Commonwealth Games get under way in Glasgow this week. Tom Daley is the stand-out name taking part and is expected to retain the title he won four years ago in Delhi.
Register for free to continue reading
Registration is a free and easy way to support our truly independent journalism
By registering, you will also enjoy limited access to Premium articles, exclusive newsletters, commenting, and virtual events with our leading journalists
Already have an account? sign in
Register for free to continue reading
Registration is a free and easy way to support our truly independent journalism
By registering, you will also enjoy limited access to Premium articles, exclusive newsletters, commenting, and virtual events with our leading journalists
Already have an account? sign in
Join our new commenting forum
Join thought-provoking conversations, follow other Independent readers and see their replies