View from the sofa: And lo, on the sixth day did Justin Gatlin run faster than ever in his 32 years
Diamond League Athletics BBC 3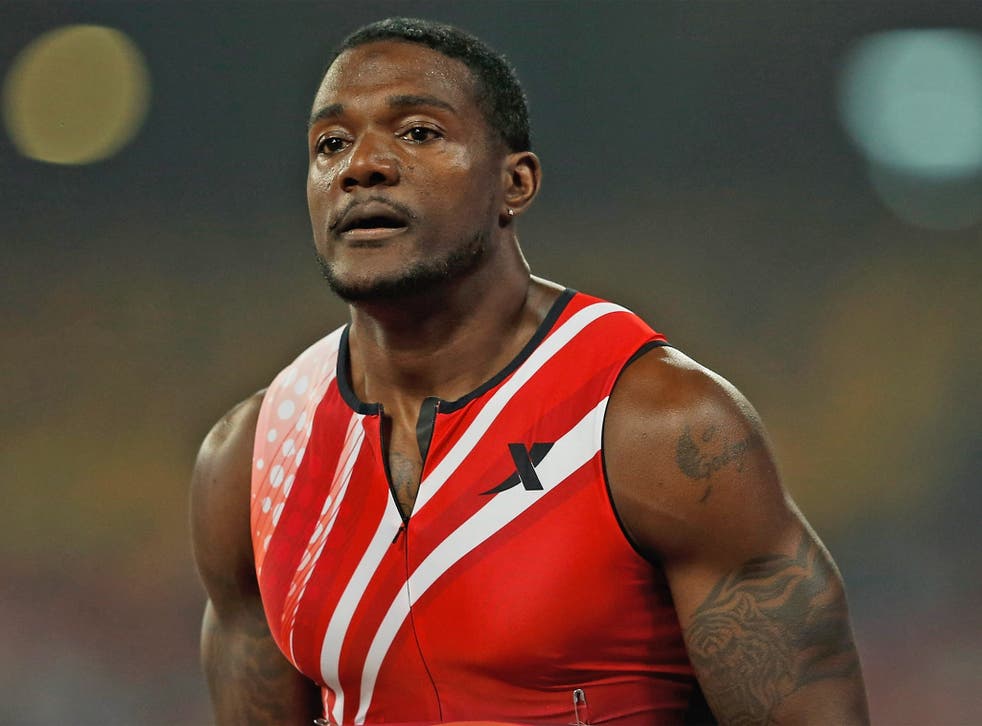 When will the point come when people simply give up on athletics? When a sprinter bends down to assume the start position only for a bottle of pills to burst out of his pocket and go scattering all over the track? When a runner does a Maradona and screams, bug-eyed, into a camera after merely winning a heat?
Or how about when a two-time drug cheat, well the wrong side of 30, somehow finds a way to run his fastest 200 metres time on, say, a balmy July night in Monaco?
Guess which of the above actually happened in Friday's Diamond League event. And it stretched our suspension of disbelief to the limit – along with Steve Cram's, to judge by his commentary.
You could hear the incredulity in Cram's voice after Justin Gatlin weaved and wobbled to the fastest 200m this year by a massive margin, putting him into the top 10 of all time. As the American crossed the line for the first sub-20sec 200m in his life, Cram said: "19.68, goodness me, into a headwind… you're kidding me! He was struggling to control that all the way round the bend and he still runs 19.68.
"The strutting Justin Gatlin, another controversial figure. Two drug bans in his career and somehow he is running faster than he has ever done before. At the age of 32 he has produced a remarkable performance here."
It was brave commentary from Cram, especially as it was live at prime time, on the host broadcaster for the Commonwealth Games, which start on Wednesday. A welcome departure from promoting the "product"; Cram was spelling out what many were thinking.
It was something that Colin Jackson, who with Gabby Logan was presenting the meeting, could learn from.
There is an adage that people who report on sport, whether it is on television, in the paper or online, have two facets. On one hand there is the dispassionate, cynical hack, ready to ignore the hype and doubt anything. Then there is the fan inside. With Jackson, the latter is dominant.
As the runners lined up for the 200m, the camera swept across Tyson Gay, just returned from a truncated drug ban. Jackson remarked that his presence was "slightly controversial", before Logan interrupted him, saying: "No, it is controversial."
After the event he spoke of Gatlin's "sensational" year. "Incredible, incredible time," he gushed. "He will be thinking to himself 'wow' when he goes to bed tonight."
Logan again cut in. "With his past in mind – and this is not a cynical question – but at the age of 32 what is he doing to run these sorts of times?" Jackson ploughed on. "It is about the consistency an athlete needs, you need to expose yourself to these kind of competitions."
We'd love to believe Jackson. If he is right, Gatlin's is a heart-warming story of redemption, just as the yarn that the world was made in six days is credible for some. But, sadly, all the race did for Cram and many viewers was sorely test their faith.
Register for free to continue reading
Registration is a free and easy way to support our truly independent journalism
By registering, you will also enjoy limited access to Premium articles, exclusive newsletters, commenting, and virtual events with our leading journalists
Already have an account? sign in
Register for free to continue reading
Registration is a free and easy way to support our truly independent journalism
By registering, you will also enjoy limited access to Premium articles, exclusive newsletters, commenting, and virtual events with our leading journalists
Already have an account? sign in
Join our new commenting forum
Join thought-provoking conversations, follow other Independent readers and see their replies