Cricket's summer of 2019 promises to be unique as World Cup shifts Ashes series from centre stage
In a measure both of the increasing importance of limited-overs cricket and England's perennial uselessness at it, it is the Cricket World Cup that will be the showpiece of the summer
Jonathan Liew
Chief Sports Writer
Thursday 03 January 2019 08:22 Comments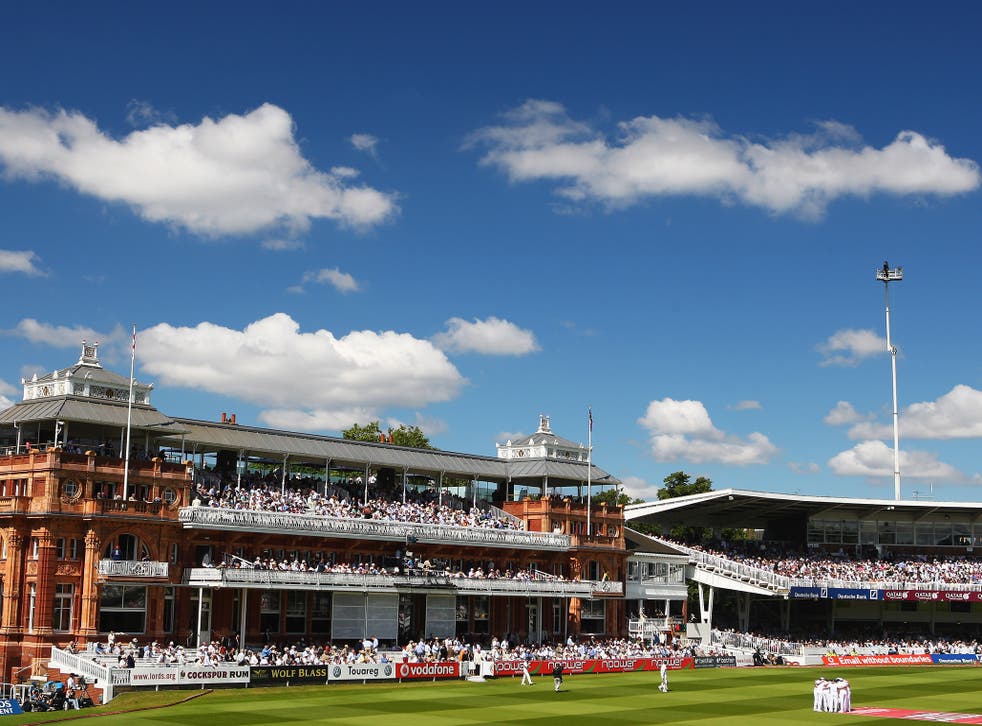 In one important aspect, the summer of 2019 promises to be unique. For the first time since an England v Australia series began to be known by a more popular name in the early 20th century, a home Ashes encounter is not the most eagerly-anticipated event of the forthcoming English season.
Instead, in a measure both of the increasing importance of limited-overs cricket and England's perennial uselessness at it, it is the Cricket World Cup - to be held on these shores for the first time in the 21st century - that will be the showpiece of the summer. Over six weeks between May and July, Eoin Morgan's side have a chance not only to win England's first ever World Cup in the men's game, but to resurrect a sport that in so many ways feels like it is retreating to the margins.
If it feels a touch melodramatic to describe the World Cup as English cricket's last chance, then it certainly represents its best chance, and in more ways than one. On the field, Morgan's team are worthy favourites: a side with daring and cunning and cohesion and experience and home advantage. Even if their bowling occasionally looks a touch light, even if their ability to adapt to tricky conditions occasionally seems to desert them, they are deservedly No1 in the world rankings. Even so, it's a packed field - at least six of the 10 participating teams have the feel of potential winners - and so England will need a little luck to break their 44-year World Cup duck.
Off the field, an England triumph would provide an unparalleled opportunity to reverse the game's endemic decline over the last decade or so. One of the more quietly damning indictments of English cricket's ebbing relevance in 2018 was the Ben Stokes criminal trial, in which person after person claimed in court that they had no idea who the defendant was. In another era, Stokes's remarkable feats with bat, ball and catching hands would have made him one of the pre-eminent stars of the age. As it is, the England and Wales Cricket Board are banking on a home World Cup triumph to propel its players back into a national conversation from which they receded long ago.
The ECB woke up far too late to the sport's decline, chasing the short-term gains of lucrative pay-television contracts at the expense of long-term exposure. Its response would be laughable if it weren't so utterly appalling: a new 100-ball competition to launch in 2020, featuring existing players in completely new teams, playing under completely new rules. The coming year will see further details emerge on the new competition, but as with the other great calamity of the age - Brexit - perhaps it's too much to hope for the entire grotesque project to be shelved indefinitely.
The Ashes through the years

Show all 24
In many ways, The Hundred debacle encapsulates the essential dialectic governing cricket, and which will continue to influence its direction of travel in 2019: is it growing or shrinking? Around the world, crowds for Test match cricket have never been lower. In many countries, the most talented players are spurning the international game altogether for the riches of franchise cricket. Indeed, for smaller countries like Sri Lanka, Zimbabwe and New Zealand, this appears to be their longer-term fate: as a sort of talent factory, a supply line to the big T20 franchise leagues rather than a viable cricketing entity in their own right.
And yet as ever, a familiar existential angst over the future of Test cricket is only ever part of the story. In countries like Afghanistan and Nepal, the game has scarcely been stronger. The ICC's enlightened decision to remove the barriers to T20 status has given smaller countries an instant foothold in the international game, even if its stubborn reduction of the World Cup to 10 teams smacks of the usual Old-World exceptionalism. In fact, it's possible that a talented cricketer born outside the major Test-playing nations has never enjoyed a better chance of seeing their gift identified, nurtured and rewarded. This is equally true of female cricketers, even if the continuing dominance of the Big Three nations at international level remains a concern.
For England's women, 2019 brings another Ashes series in the now-established format of three T20s, three one-day internationals and a single Test. For Ireland's men, May brings a historic first: 164 years after an Irish national team first took the field against the Gentlemen of England in Dublin, they will step out at Lord's for their first official Test match against their neighbours.
And in July 2019, Test cricket will enter yet another new era: the dawn of the World Test Championship, to be heralded by the start of the 2019 men's Ashes. If the potential for fatigue is ever-present in the sport's oldest rivalry - this will, after all, be the fifth Ashes series in six years - then at least there are plenty of intriguing storylines to follow. How will Steve Smith and David Warner (if selected) be reintegrated to Test cricket? Will Joe Root make a genuine grab for greatness? And has Jimmy Anderson got one last golden Ashes summer in him?
The apparent timelessness of Anderson is perhaps the clearest example of Test cricket's new golden age of fast bowling, exemplified too by the magnificent Mohammad Abbas from Pakistan, the thrilling Kagiso Rabada of South Africa, the talismanic Jason Holder of the West Indies - England's next overseas test in January and February - and many more. One of the year's Test highlights should be South Africa's trip to India in October, where the world's best pace attack will come up against perhaps its most formidable batting line-up.
Closer to home, Surrey will try to become only the second side in a decade to retain the County Championship, while Worcestershire will try to become the first side ever to retain the T20 competition. The usual death knells will be sounded for a domestic game that - for all its ills - remains as stubbornly resilient as ever. Stars will fade and stars will be made. Even as English cricket blinks anxiously into its most important summer in years, even as it threatens to dismember itself in the name of novelty, there remains that same satisfying sense of anticipation: the irresistible clarion call of game that ultimately has only ever been its own reward.
Register for free to continue reading
Registration is a free and easy way to support our truly independent journalism
By registering, you will also enjoy limited access to Premium articles, exclusive newsletters, commenting, and virtual events with our leading journalists
Already have an account? sign in
Join our new commenting forum
Join thought-provoking conversations, follow other Independent readers and see their replies