Adil Rashid resisting Test return as England bowler takes to driveway cricket to stay sharp during lockdown
The spinner is focused on regaining full fitness following a shoulder injury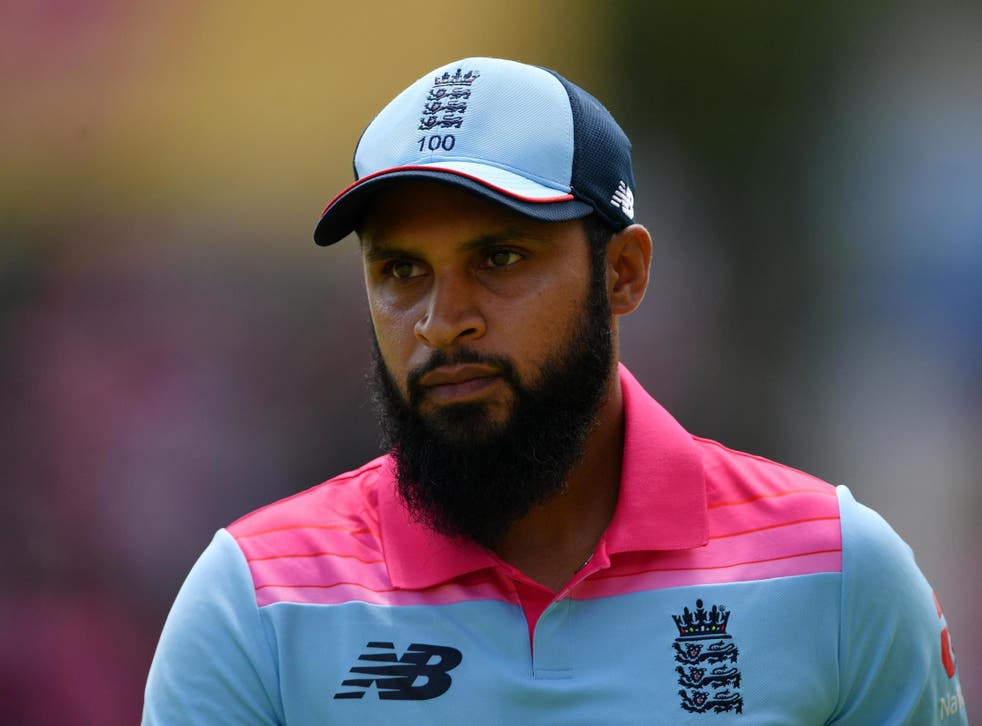 Familiar surroundings are helping Adil Rashid cope with the tedium of lockdown. But while being limited to the family home in Heaton, Bradford, sees the leg spinner revisiting the street and driveways where his cricket began, he has not revisited his decision to close himself off to Test cricket.
In February of this year the 32-year old signed a limited-overs contract with his county, Yorkshire, having done the same for the 2018 summer.
Such a deal proved no such obstruction to the five-day format when he was picked by national selector Ed Smith for series against Pakistan and India. But, that September he moved back to an "all forms" contract to meet the recently imposed stipulation to gain selection on winter tours of Sri Lanka and West Indies.
After playing his last Test back in January 2019, Rashid decided the white ball would be his lot for 2020 with a limited-overs only deal signed in February for the coming season.
The last two years has seen a right shoulder issue hamper Rashid, specifically affecting the snap he imparts on a wrist spinner that gives the ball extra kick off the pitch. Management has been steady and, at times, uncertain. An integral part of England's 50-over set-up, he required two cortisone injections to get him through 2019's triumphant World Cup campaign.
Thus, managing his workload has become a priority. And though the coronavirus pandemic means cricket related activities are suspended indefinitely, the motivation to open himself up for Tests and be available for as much as possible when the game is back in the mix is not there, or something he has considered just yet.
"If my mind is set on doing something I will be 100 per cent focused on that," said Rashid. "I made the decision of playing white-ball cricket for the past year or so and this decision will stand until September.
"Once September comes, if I have the motivation, my shoulder is 100 per cent and I feel I can get back into red-ball, that is something I would consider. At this moment, it's about playing whatever comes around, playing white-ball cricket and looking to perform."
He is more effusive on the format when considering his friend and fellow spinner, Moeen Ali, who earlier in the week said he would be open to a return to the format after deciding to take an indefinite break from Tests at the end of the 2019 summer following a gruelling Ashes. "He's a world-class player, he's proven that over the past four-five years, being a match-winner for England."
England's success in South Africa with Dom Bess, and the reliability of Jack Leach may mean that even if Rashid decides he wants another crack at red ball cricket that he may still finish his career on 19 caps and 60 wickets with an economy rate of 3.75 and an average of 39.83. Those statistics are fair reflections on his output so far, if not his capabilities.
Though there is no appetite to rectify them just yet, longevity is still an ambition of Rashid's. And while he is focussed on limited-overs cricket, that includes not just the T20 World Cups due later this year and in 2021, but also the defence of the 50-over World Cup in India in 2023, when he will be 35.
"My aim is to play for England as long as possible, Rashid insists. "We don't know how long that could be. Months, years, or whatever it is. I have a vision in terms of maybe achieving that, the 2023 World Cup would be lovely. Another World Cup would be nice. That's a long way away and a lot can happen in three years in terms of performance, injuries, people coming in and out, but that's something that I would love to do again. Ultimately play as long as I can. If I stay fit, if my shoulder gets stronger then I can hopefully play for a long time."
The shoulder, by and large, is improving, though returns this winter on paper do not reflect too kindly. Rashid played just one ODI in South Africa – taking three for 51 – and all three T20is where he took two wickets across 11 overs with an economy rate of nine. The same number of overs in New Zealand last November produced three wickets at a similar economy rate. But the most important thing for Rashid was comfort.
"It's getting better," he maintains. "South Africa was a big turning point for me, because as soon as I came back from New Zealand I had a month-and-a-half off before South Africa. In that time I worked hard on my shoulder and that paid off, because I've seen a big, big difference in my bowling from New Zealand to South Africa. In SA the shoulder was stronger, a lot better, I was bowling as quickly as I've bowled in my career, so I was seeing a big difference."
In the short term, cricket related activities around the house go on as normal. While he cannot return to the hockey pitch and use the artificial turf that his dad taught him on as a kid, he is still working to have his shoulder back to as close to 100 per cent as possible.
"Mainly for me, getting my shoulder fit," Rashid says. "But when I'm at home I like to have a cricket ball in my hand, and spinning the finger, from hand to hand, that's something I can keep doing, keeping the wrist going and stuff like that. It's a bit difficult at times as well, but closer to the time when things are lifted that will be the time to give it the go ahead."
The competitive side is satisfied by the odd hit-about with his brother on the driveway. It has been a while since he ands brothers jostled as brothers do. Though his older brother Haroon is elsewhere, the presence of younger brother Amar means a sparring partner is always on hand.
"We haven't done it for a little while, you see, I don't know how long it's been since we actually got together and just played in the driveway with a windball. It's been good fun," he adds.
"It helps when you have brothers who are similar age, maybe one or two years older, you grew up together, played together as youngsters, stayed fairly tight. It's a lot easier playing with one another and just getting into each other's heads and just having a good time. It's definitely helped massively growing up with brothers who were all into cricket."
Join our new commenting forum
Join thought-provoking conversations, follow other Independent readers and see their replies