Alastair Cook stepped down as England captain because he couldn't give the job his all anymore
Joe Root is tipped to take over from the opening batsman after his decision to resign as England Test captain on Monday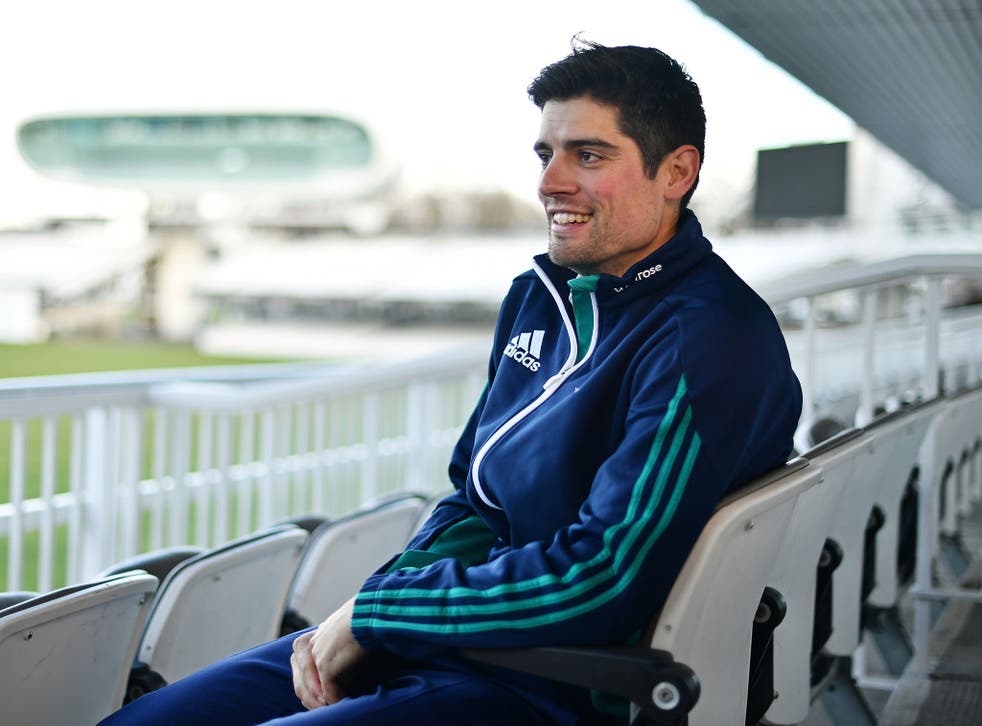 Alastair Cook admitted a sense of melancholy at relinquishing the England Test captaincy but knew it was the right time to stand down after feeling he could no longer give the role his all.
Cook ended his tenure yesterday after more than four years and a national record 59 Tests in charge of England.
The 32-year-old cut a jaded figure on England's last Test assignment in India, where the tourists were beaten 4-0, which included back-to-back innings defeats in the last two matches.
While he has overcome similarly bleak circumstances in the past, Cook said some soul-searching in the weeks following the India tour has led to him realising that now is the time to hand over the reins.
He told Sky Sports News HQ: "It's been an incredibly tough decision to make. It's a huge honour to be England captain and I've loved every part of it, even the bad times.
"Leading England has been an honour for me but it is a job you have to commit 100 per cent to.
"There have been certain times throughout my four or five years that I've gone to the well and dug pretty deep and coming back from India, the way I felt then, I didn't think I could do it again and it's a job you can't operate at 95 per cent.
"When I looked in that mirror I felt it was time. It's sad in one sense because I've loved it; I've loved the honour, I've loved the prestige of all of it and leading some great men, but I do think it's the right time for me and the right time for the team that I step down."
Cook's reign featured successive home Ashes victories, while he can also boast series wins as captain in India and South Africa.
On the flip side, his tactical acumen was often called into question while England suffered a whitewash defeat to Australia Down Under in 2013-14, followed by a shock loss to Sri Lanka at home.
He rebounded, however, and is now looking forward to stepping back into the ranks as a player and senior figure.
He added: "I've loved it and that is what has made the decision quite hard for me to make, because I knew what I was giving away.
"But I had to be honest with myself, and I look forward to the next part of my career. I look forward to hopefully supporting the new guy as best I can and hopefully scoring some runs as well and being part of England's success."
Joe Root is a strong favourite to replace Cook but director of England Cricket Andrew Strauss yesterday refused to anoint the Yorkshireman as the only contender for the position.
Asked what advice he would give to his replacement, Cook said: "It would be 'make sure you don't always do it your way'.
"There are a lot of great people out there who watch a lot of cricket and know probably more than you do or anyone does, so (you should) use that advice and be open to it.
"Ultimately you have to make that decision out there but use as much advice as you can because a lot of people want you to do very well, because people love seeing England win games of cricket."
PA
Join our new commenting forum
Join thought-provoking conversations, follow other Independent readers and see their replies