James Anderson could return to England's attack for the second test against India, says Alastair Cook
Anderson is recovering from a stress fracture in the should of his bowling arm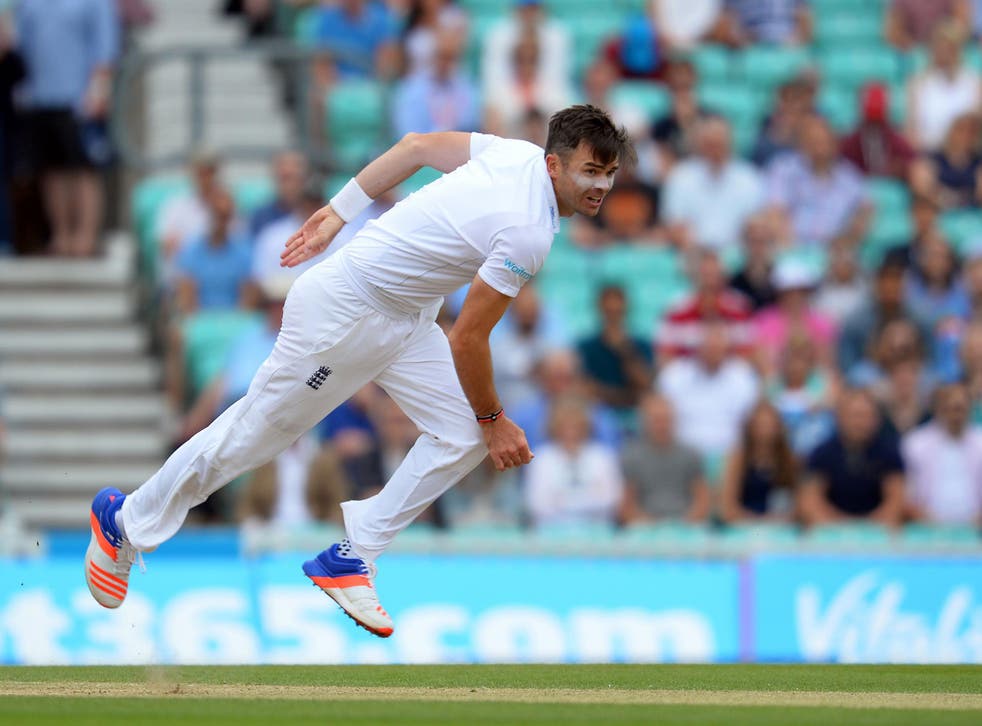 Alastair Cook is hoping James Anderson can lead England's attack again as early as the second Test against India in Vizag.
Cook admits it is "certainly not ideal" to ask Anderson to take the new ball in Test cricket without any match practice for three months since injury intervened after England's drawn series against Pakistan in mid-August.
But, as the captain confirmed plans for England's all-time leading wicket-taker to join his team-mates this week, having continued his recovery from a stress fracture of the shoulder in his bowling arm, he expressed confidence that if anyone can make an immediate return to the highest level then it is Anderson.
The 34-year-old is expected to arrive in Rajkot on Tuesday, 24 hours before the start of the first Test - in which he will not be involved - leaving himself eight days to demonstrate his well-being in nets and fitness drills.
Anderson has already done plenty of that at Loughborough, convincing England's medical staff he was ready to be added to the squad, but hopes of arranging match practice in India floundered on security reservations about him travelling alone.
Cook wants to see evidence first hand that Anderson will be up to speed if needed for the second Test.
"You have to see it for your own eyes," he said. "But just chatting to him (on Friday) and a couple of days before, the second Test is a good possibility."
Anderson's presence alone is a morale boost for England as they seek to prove their doubters wrong away to the world's number one team, after last weekend losing a Test to Bangladesh for the first time.
Cook added: "He's worked incredibly hard to get back. He needs to come out here and acclimatise and get some overs in the nets - which is the best preparation we've got for him. We haven't got any more we can do."
Anderson, despite his relative advancing years, is noted as one of English cricket's most natural athletes - and Cook is hoping that will help.
"It's certainly not ideal - (but) if there's one person who could do it, it's Jimmy," he said. "He's well aware of that challenge. He's up for this.
"He's not just coming here to make up the numbers. That's great for us.
"It's great that he's put the effort in - rather than maybe take the easy option and come back in July, he wants to make a difference in this series."
Register for free to continue reading
Registration is a free and easy way to support our truly independent journalism
By registering, you will also enjoy limited access to Premium articles, exclusive newsletters, commenting, and virtual events with our leading journalists
Already have an account? sign in
Register for free to continue reading
Registration is a free and easy way to support our truly independent journalism
By registering, you will also enjoy limited access to Premium articles, exclusive newsletters, commenting, and virtual events with our leading journalists
Already have an account? sign in
Join our new commenting forum
Join thought-provoking conversations, follow other Independent readers and see their replies