Alex Hales: Ashley Giles insists England have not given up on batsman ahead of Cricket World Cup
Hales was ditched from England's World Cup squad after twice testing positive for recreational drugs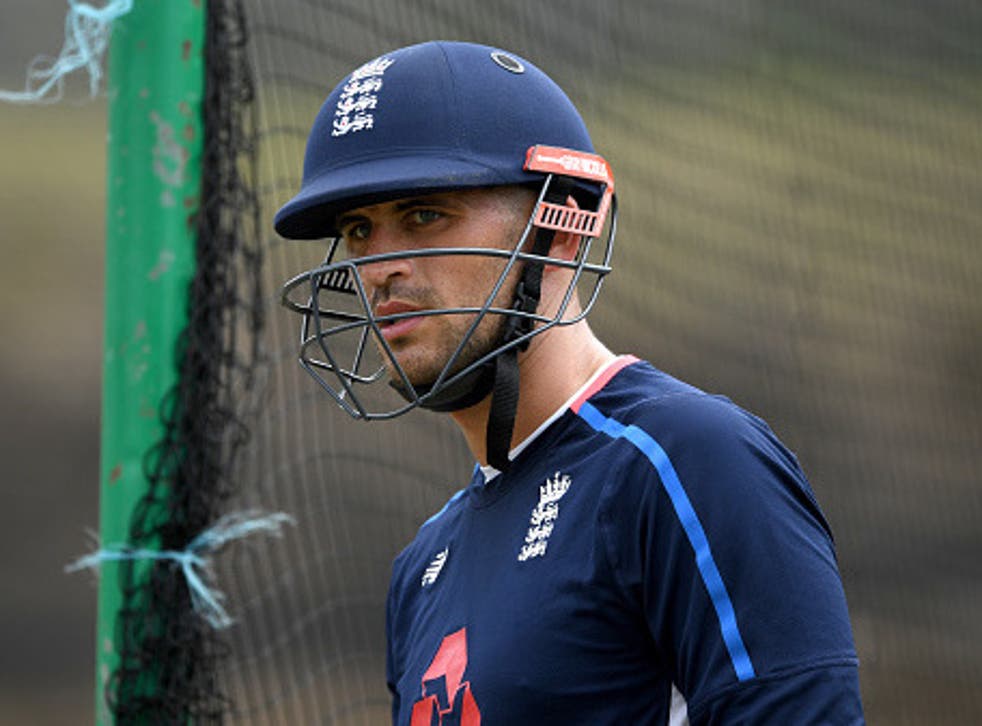 Ashley Giles insists England have not given up on Alex Hales but made it clear the discarded batsman must work hard to prove himself again following "a string of poor behaviour".
Hales was dramatically ditched from England's World Cup squad after reports emerged that he was serving a 21-day ban having twice tested positive for recreational drugs.
As managing director of the England men's team, Giles is one of just three people who must be notified in such instances and was bound by confidentiality not to share information with other key figures such as captain Eoin Morgan, national selector Ed Smith or head coach Trevor Bayliss.
That led to Hales' appearance in England's provisional tournament squad, with his removal only coming after the matter became public.
The sequence of events has left the organisation in an awkward position and a review of the recreational drugs guidelines is now likely.
England in West Indies

Show all 20
As for the man at the centre of events, this is not the first time Hales' off-field conduct has attracted attention and he now has considerable work to do to earn a second chance.
"It could be seen as a string of poor behaviour over time that has led us to this point. There's some making up to do, I'm sure," said Giles.
"At the same time a player's welfare is still fundamental and the door isn't closed whatever people think. But what we want to see is some really good behaviour over time and some good cricket, of course.
"We're there to support him...but it's important we have support from all corners, whether it be (Professional Cricketers' Association) PCA, ECB and Nottinghamshire and we're all working together on that."
Giles also made it clear that Hales had not started on the best footing, with a statement from his representatives claiming the ECB had reneged on assurances his World Cup place was not under threat.
"I didn't think the statement was particularly good but he's clearly disappointed and we get that," said the former Ashes-winning spinner.
"Neither myself nor (ECB chief executive) Tom (Harrison) would lie, mislead or cover up what went on or make a U-turn...we didn't. Tom and I can't make guarantees on selection, because we're not selectors.
"That's not handing over responsibility, but we assured in this case, for this off-field incident, it could not have a bearing on World Cup selection.
"In the end it came down to protecting our environment and the team ahead of what is a huge, huge tournament.
"We kept our part of the bargain and maintained our integrity – myself and Tom, throughout this. Someone else clearly didn't. That's the problem."
Hales has been included in Nottinghamshire's squad to face Durham in Grantham on Friday, a game that directly overlaps with England's season-opening one-day international in Ireland.
PA
Register for free to continue reading
Registration is a free and easy way to support our truly independent journalism
By registering, you will also enjoy limited access to Premium articles, exclusive newsletters, commenting, and virtual events with our leading journalists
Already have an account? sign in
Register for free to continue reading
Registration is a free and easy way to support our truly independent journalism
By registering, you will also enjoy limited access to Premium articles, exclusive newsletters, commenting, and virtual events with our leading journalists
Already have an account? sign in
Join our new commenting forum
Join thought-provoking conversations, follow other Independent readers and see their replies