The Ashes 2013-14: 'I'll only get one crack at it at 31, so I'll just be myself,' says George Bailey
Australian batsman looking forward to his Test debut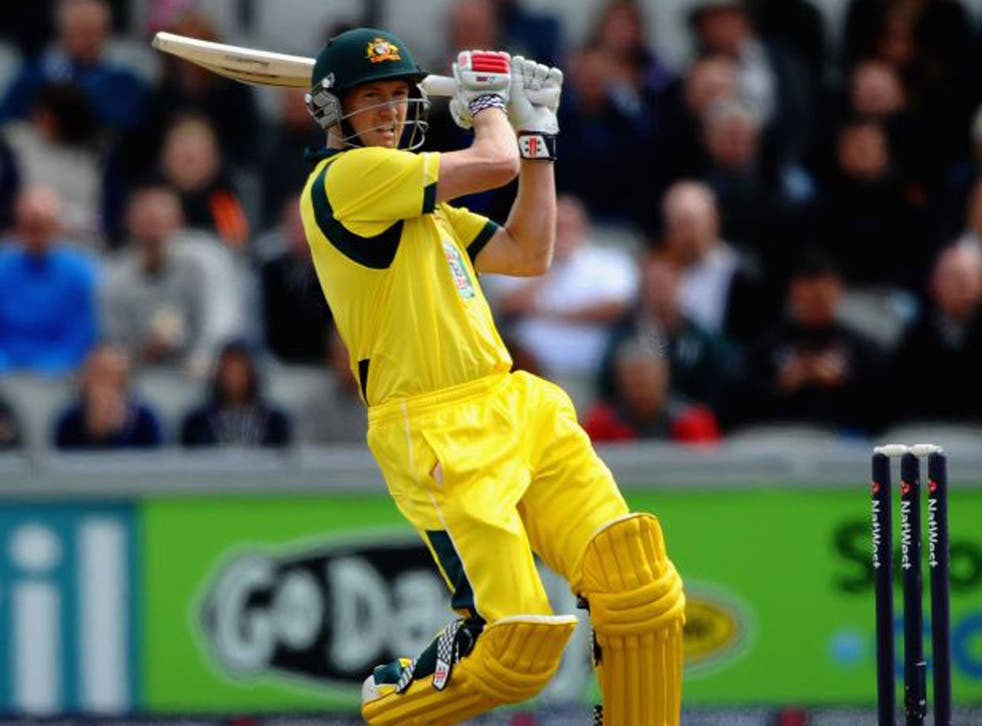 For George Bailey, it really is a wonderful life at present. If it is the obvious line after the hero of the classic movie, it is also the appropriate one.
Almost two years after being plucked from state obscurity to captain Australia's Twenty20 team, Bailey has been chosen to make his Test debut in the Ashes series at the age of 31. It used to be the time when many Australian batsmen retired, rather than start their international careers.
It is a hugely popular selection, for Bailey is a hugely popular man. He has already been entrusted with the captaincy of the 50-over side in Michael Clarke's absence and impressed all with his calmness and instinctive leadership qualities.
Bailey has also scored a dunny full of limited-overs runs, 478 of them in six innings on the recent tour of India, but whether he can cut it in the longest form of the game is a question few are prepared to answer unequivocally. He has scored heavily in the Sheffield Shield, but not lately: the most recent of his 13 hundreds was in February last year.
"It's been a bit of a weird week, it's felt a bit surreal," said Bailey, who like Ricky Ponting was born and raised in Launceston, Tasmania. "But I'm looking forward to getting together with everyone up here and I guess it'll really sink in when we get into everything tomorrow.
"It's mostly excitement at this stage: I hope the nerves will kick in as we get closer to the game, but a lot of excitement. Having been around this side for a little bit, I know what it's like, but I think this build-up is going to be completely different so there's a sense of anticipation there and I'm not really sure what it's all going to be like."
Bailey is likeable, smart, genial and invariably generous in his assessment of others. He would probably be played by James Stewart (who was the other George Bailey in It's A Wonderful Life). He has waited a long time for this opportunity and there will be no second chance, no recall to the baggy green if it goes wrong. If Australia had not lost so often lately he might never have made it this far.
Being the chap he is, he has asked plenty of fellow cricketers what it is like playing Test cricket for the first time. He was reminded that he should remember to enjoy it.
"I'm not sure being older makes it easier but I think having played the other formats in terms of crowd build-up, media stuff, that will be a little bit easier to handle," he said. "The advantage of being 31... I only get one crack at it, so I'll go out there, I'll be me. I'll play the way I play and I won't go out trying to be anything but myself. And that's a good thing."
Join our new commenting forum
Join thought-provoking conversations, follow other Independent readers and see their replies