Ashes 2015: Captain Alastair Cook says England team want to stay on the front foot
'If we show that kind of attitude and do the basics well we can put Australia under pressure'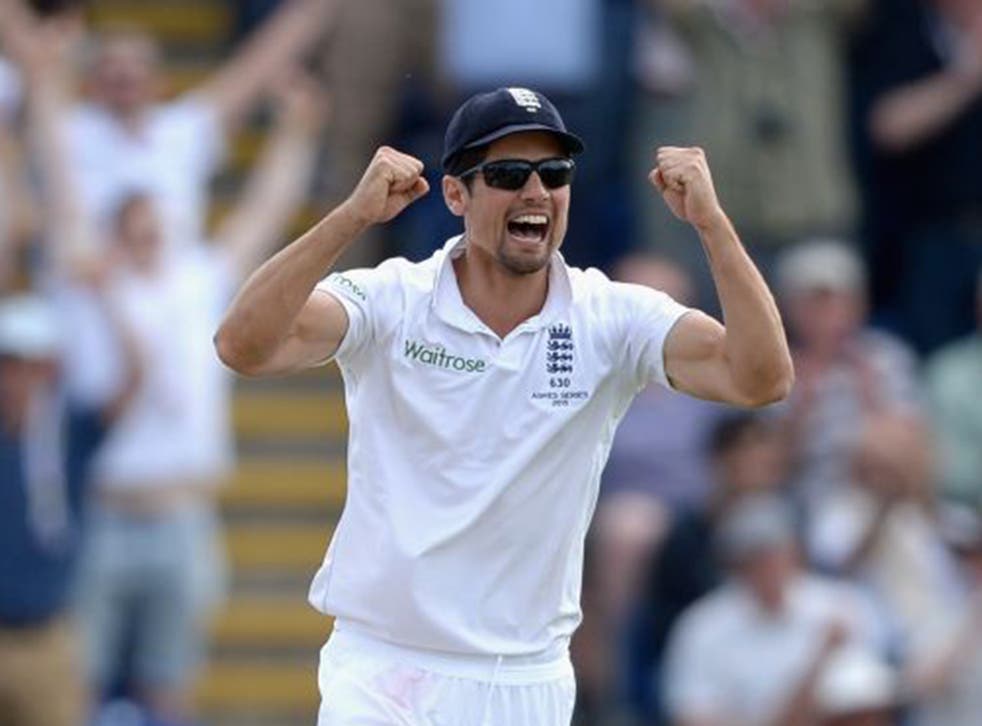 Victorious England captain Alastair Cook believes the win in Cardiff shows that his side can beat Australia without needing to compromise on the aggressive, front-foot style that has served them so well so far this summer.
After the lows of the winter, England have begun the summer impressively, with a tied Test series and a one-day series win against New Zealand and now an emphatic start to the Ashes.
"There are times when you ask if it is the right way but the guys know it is," he said. "We might have to draw back at times but we want to be on the front foot. If we show that kind of attitude and do the basics well we can put Australia under pressure.
"So far this summer there has been a really good feeling about English cricket," he said. "It started with that partnership between Joe [Root] and Ben [Stokes] when we were 30 for four at Lord's [against New Zealand] and it's carried on.
"The one-day guys can take a lot of credit for galvanising the support. The crowd got behind us when we needed it. It was a real privilege to play here.
"We have always talked about showing off our talent and you don't get to be in the top group of players in the country without there being a reason," he said.
Asked about Stuart Broad's return to form, Cook preferred not to single out any individual.
"All our bowlers were brilliant, the seamers backed up by Moeen in the first innings, and by Moeen and Joe in the second innings. On this wicket you had to be a little bit inventive with the way you went about getting the wickets."
Michael Clarke, Cook's Australian counterpart, warned that England can expect a backlash in the next Test at Lord's this week.
"We were outplayed in all areas but we know the standard we have to reach and we look forward to turning things round at Lord's," he said.
Register for free to continue reading
Registration is a free and easy way to support our truly independent journalism
By registering, you will also enjoy limited access to Premium articles, exclusive newsletters, commenting, and virtual events with our leading journalists
Already have an account? sign in
Register for free to continue reading
Registration is a free and easy way to support our truly independent journalism
By registering, you will also enjoy limited access to Premium articles, exclusive newsletters, commenting, and virtual events with our leading journalists
Already have an account? sign in
Join our new commenting forum
Join thought-provoking conversations, follow other Independent readers and see their replies