Ashes 2015: International cricketer 'wanted' - spoof job advert appears amid Australia woes in Fourth Test
Michael Clarke's side are on the verge of losing the Fourth Test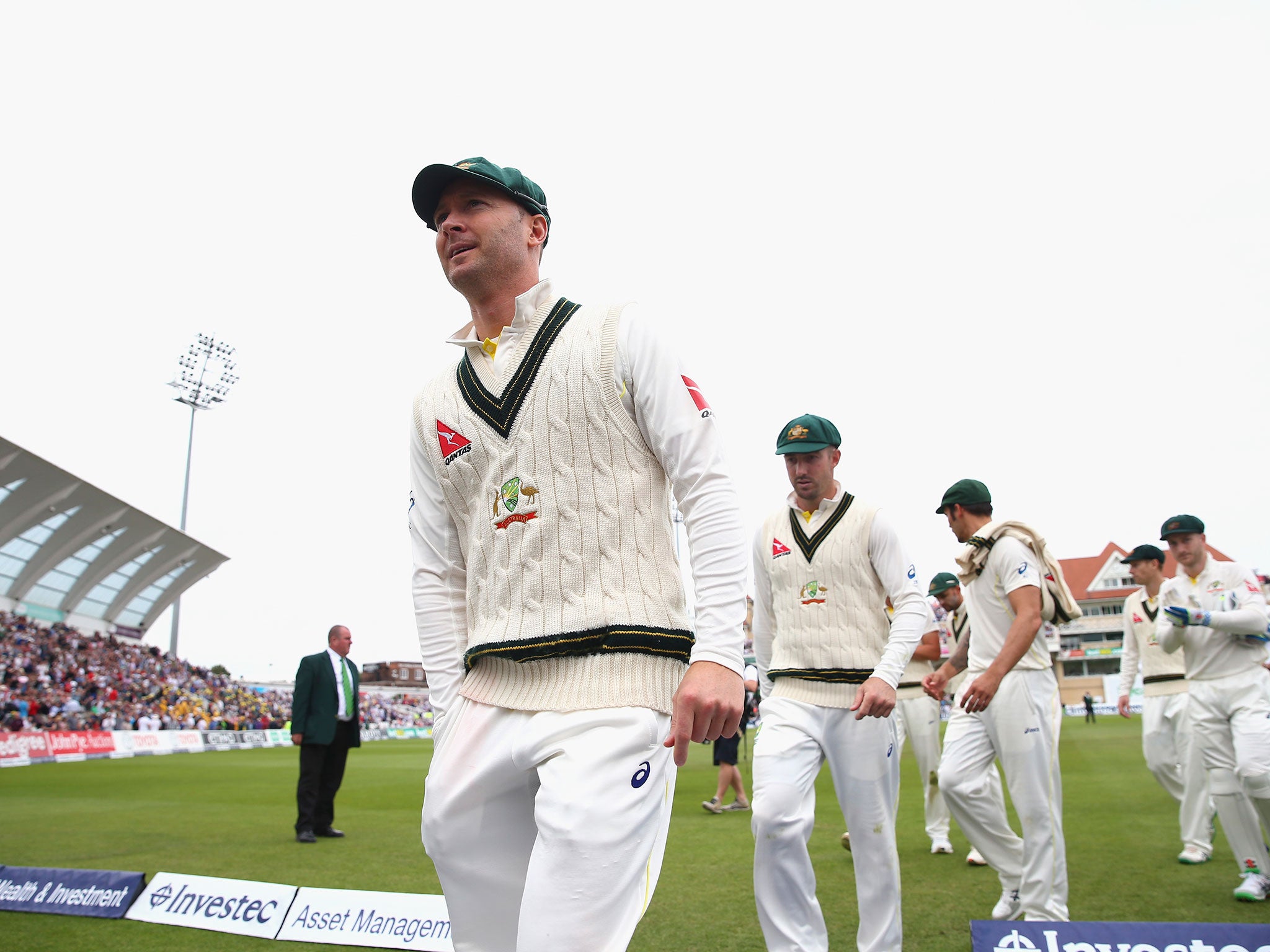 Following their humiliating capitulation on day one of the fourth Test at Trent Bridge, someone has placed a job advertisement looking for an Australian international cricketer.
Australia were bowled out for 60 on Thursday in just 18.1 overs as Stuart Broad took a career best 8/15.
Now with Australia teetering on the bring of an Ashes series defeat, someone has clearly decided to take matters into their own hands with the spoof ad, although if things carry on in the same vein at Trent Bridge then they might yet be in need of it.
The ad reads:
"Do you play a little bit of Cricket? Are you an Australian National or connected to one? Do you like to gloat? If it's yes to all three, then you little Ripper! Read on...
Invented by the English in the 16th Century, the game of Cricket has been played in Australia since the early Aussie colonisation period (banished convicts) of the 19th Century. Due to current underperforming talent a rare opportunity has now arisen for any new Cricketers to join a deflated Ashes team hoping to avoid another humiliating test defeat.
Involved with both on and off the pitch activities you should be the type of Cricketer capable of combining high levels of stamina (to cope with extensive periods in the outfield) with strong literacy skills (you will be required to complete homework which identifies three areas of improvement).
To qualify… We want to hear from egocentrical Australians who can bat like Alastair Cook, bowl like Stuart Broad and field like Ben Stokes. In more detail:
• You must know your Wrong'uns from your Pie Throwers;
• Have perfected the art of sledging;
• Can hold a bat and throw a ball;
• Have the ability to remain positive at all times (especially under challenging circumstances);
• Be able to cope with long stints in the field;
• Have a big ego.
• If you enjoy working outdoors, like the idea of free lunches during tests (Vegemite, Tim Tams, Chiko Rolls) and can cope with a nation's slim hopes on your back then we want to hear from you.
Please note: We are particularly interested in hearing from talented South Africans with strong Test experience (100+) with outstanding natural ability. Previous applicants and employees need not apply. Get in touch…"
Ashes 2015: Fourth Test in pictures
Show all 34
Having already tried 14 different players in the first four Tests of this series, it remains to be seen whether Australia will manage to recruit any fresh recruits for final Test at The Oval.
Join our commenting forum
Join thought-provoking conversations, follow other Independent readers and see their replies