Ashes 2015 - the taunt: 'Hopefully England will play that aggressive style'
Australia laid the foundations for their bowling assault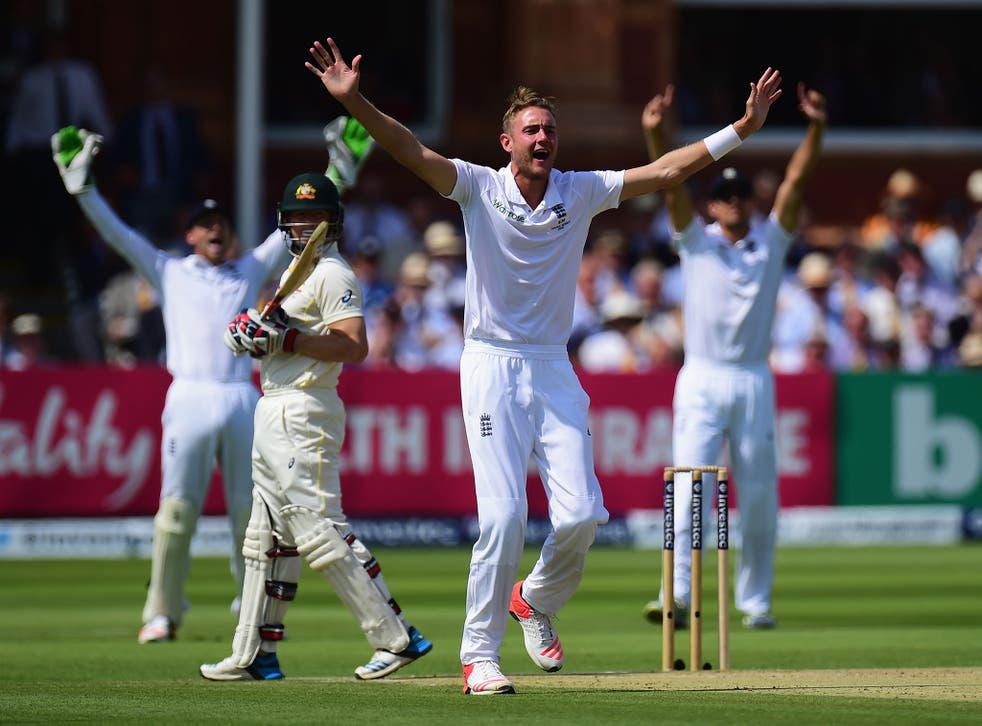 Mitchell Johnson took the chance to taunt England after another dominant day for Australia at Lord's.
After declaring on 566 for 8, Australia quickly reduced England to 32 for 4 and even though the home side had reached 85 without further loss by the close, there was no doubt about which team was in charge.
Johnson removed Gary Ballance and Joe Root, and questioned England's insistence that they would play attacking cricket this summer. He told Sky Sports: "England will be having a good night's sleep and digging in. Hopefully they'll play that aggressive brand of cricket they've been talking about and we'll see where that goes.
"We came here, won the toss and were able to put the runs on the board and put England under pressure straight away. We knew the wicket would have a bit more bounce than Cardiff. The boys have done well. They've started this Test match really well after Cardiff.
"The plan was to go pretty hard at Root – be more aggressive, don't let him settle. In English conditions, we talk about bowling fuller than we would back home. We know Ballance is deep in the crease but it's nice when a plan comes off like that."
Australia laid the foundations for their bowling assault thanks to a double-century from Steve Smith and 173 from Chris Rogers.
Smith justified his ranking as the world's best Test batsman by scoring 215 and rarely looking troubled on a blameless surface.
Stuart Broad took 4 for 83 for England, but he was the only bowler who was able to make a serious impression. Of Smith, Johnson added: "I've seen him since he's first started. He doesn't walk around like he's the No 1 or 2 in the world; he just works hard. I'm really proud of what he did."
Ben Stokes appeared to be in some pain during his unbeaten innings of 38, and called for treatment from the physiotherapist. England will hope the problem does not become worse overnight as the all-rounder, along with captain Alastair Cook, looked relatively comfortable against the Australia attack. "He's just got cramp," said Broad.
England still need 282 to make Australia bat again and Broad told the BBC: "We have to try our best to avoid the follow-on. We will hope for blue skies in the morning and then we have to apply ourselves.
"There are no demons in the pitch but we had a ropey 20 minutes earlier. We've still got a chance to bat big – we've got 16 wickets to play with in this Test. If people get in and play to their game-plan, they're going to be hard to get rid of."
Register for free to continue reading
Registration is a free and easy way to support our truly independent journalism
By registering, you will also enjoy limited access to Premium articles, exclusive newsletters, commenting, and virtual events with our leading journalists
Already have an account? sign in
Register for free to continue reading
Registration is a free and easy way to support our truly independent journalism
By registering, you will also enjoy limited access to Premium articles, exclusive newsletters, commenting, and virtual events with our leading journalists
Already have an account? sign in
Join our new commenting forum
Join thought-provoking conversations, follow other Independent readers and see their replies