Ashes 2017: ICC and Cricket Australia find no evidence of spot-fixing ahead of Perth Test
A report on Thursday claimed to contain secret recordings from two men offering to help spot-fix elements of the Perth Test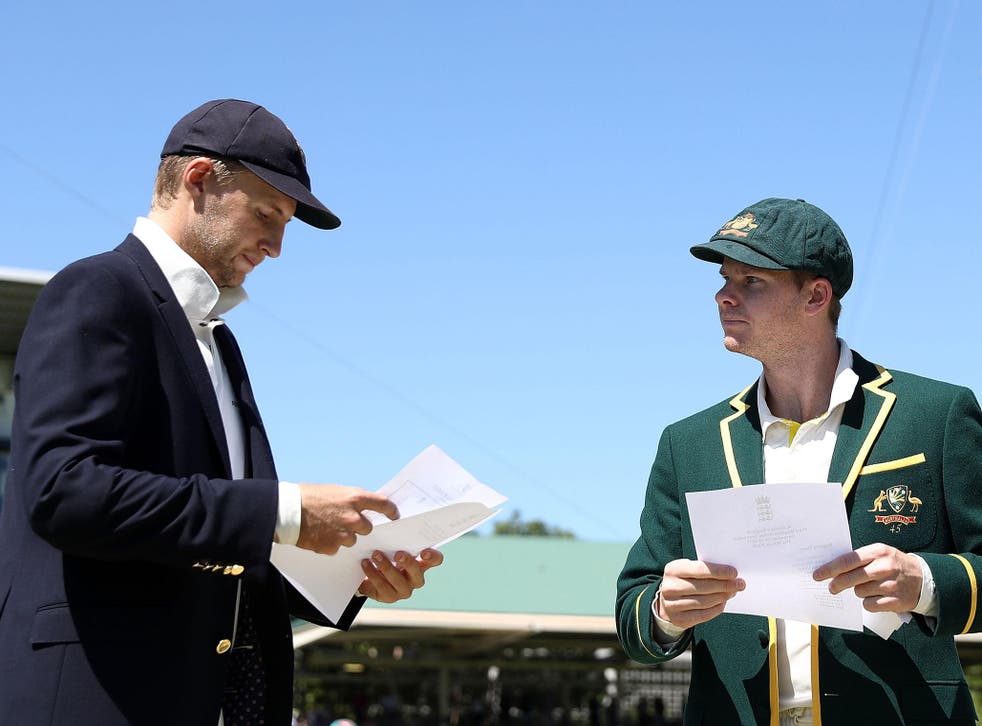 The International Cricket Council and Cricket Australia both say they have seen no evidence of a corruption plot involving the third Ashes Test.
A report in The Sun claimed to contain secret recordings from two men offering to help spot-fix elements of the Perth Test. But Cricket Australia chief executive James Sutherland said there was "no substance" to the claims and that the board has "absolute confidence" that no players have had illegal contact with fixers.
Sutherland met with the ICC's anti-corruption manager Alex Marshall by conference call on Thursday morning, and said before the first day's play at the Waca: "Based on the dossier of information the ICC has received from the news outlet [The Sun], there is no substance to these allegations, or justification to suspect that this Test match, or indeed the Ashes series as a whole, is subject to corrupt activities. We have absolute confidence in our players."
The Ashes through the years

Show all 24
He added that the timing of the report was "a bit strange".
The Sun obtained its story by posing as financiers for illegal London bookmakers. During their conversations, the alleged fixers offered to rig elements of the Test, such as the number of runs in a particular over.
The report also claims that a former Australian player was involved in a plot to fix Big Bash matches. It makes clear that no England players or staff are implicated.
Australia captain Steve Smith reacted to the news before the start of play. "Obviously there is no tolerance, and no place for that in our game," he said. "As far as I know, there is nothing that has been going on or anything like that."
In a statement, Cricket Australia said it would cooperate fully with any ICC investigation, saying it took a "zero-tolerance approach against anybody trying to bring the game into disrepute". It added that "players are able to report any suspicions they have on a confidential basis, and in the past there has been a strong Australian player culture to do so"
Register for free to continue reading
Registration is a free and easy way to support our truly independent journalism
By registering, you will also enjoy limited access to Premium articles, exclusive newsletters, commenting, and virtual events with our leading journalists
Already have an account? sign in
Register for free to continue reading
Registration is a free and easy way to support our truly independent journalism
By registering, you will also enjoy limited access to Premium articles, exclusive newsletters, commenting, and virtual events with our leading journalists
Already have an account? sign in
Join our new commenting forum
Join thought-provoking conversations, follow other Independent readers and see their replies