Bears send Hampshire down as they close on title
Warwickshire 493 Hampshire 324 & 43-3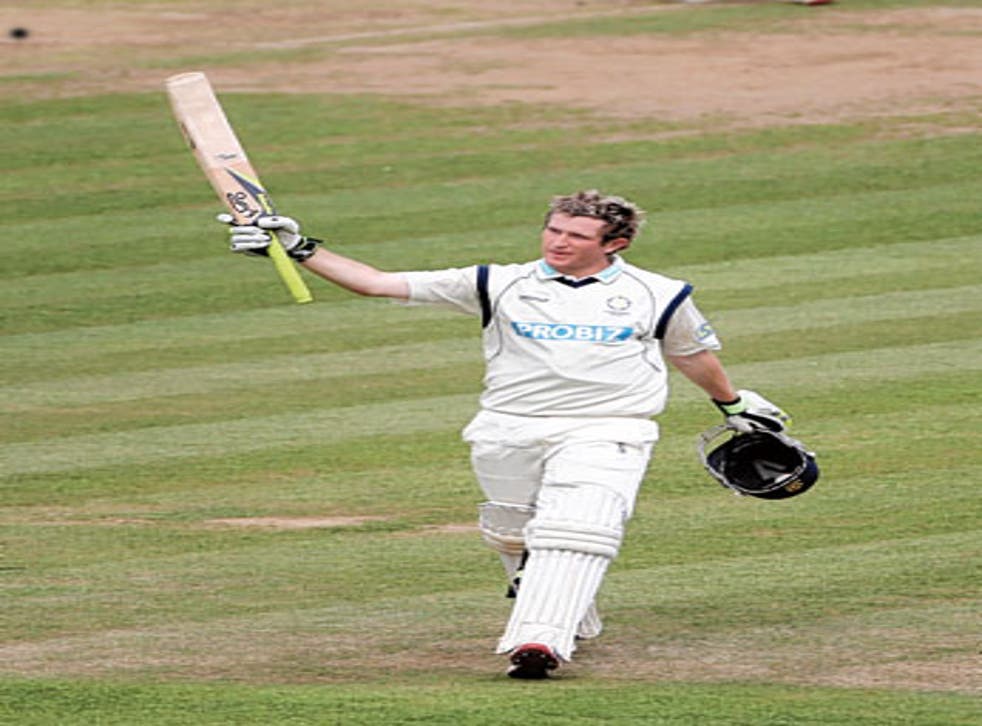 To win the County Championship today for the seventh time, Warwickshire need first to take seven more wickets. That alone may not be quite enough because they must do so bearing in mind that their lead over Hampshire is 126 runs.
The clock on the season is running out. But it is unlikely to reach 5.30pm today, the scheduled finishing time, before Warwickshire have their victory and the pennant. Although the pitch remains benign, Hampshire appear to have nothing left in the tank or in their hearts.
Warwickshire played with élan yesterday, taking wickets when they most needed them and holding on to some splendid catches. They were undoubtedly helped by their opponents, some of whose batsmen failed to show the necessary resolve.
Hampshire's relegation from the First Division was confirmed when they failed to secure maximum batting points and they compounded this by falling 20 runs short of avoiding the follow-on. And this despite the fact that Liam Dawson, in scoring the third century of his career and second of the season, carried his bat.
Had but one of his colleagues displayed his canny stoicism – there really was no rush – they might yet have been playing for more than pride. Dawson's unbeaten 152 contained 10 fours and no strokes that will lodge in the memory. But it was a noble effort for all that, free both of style and errors.
Warwickshire's progress was uneven, but the three wickets they took in the first session were probably crucial. Chris Wright, who worked up a head of steam occasionally, made the breakthrough and Chris Metters, enjoying an improbably fruitful first season, took a wicket in his first over.
There was a brief period after lunch when Hampshire sallied. James Vince played breezily, demonstrating that it was possible, albeit briefly, to up the ante on this surface. But he pulled to deep midwicket, and then Metters, a left-arm seamer who converted to spin, took matters into his own hands with two wickets in four balls.
There was a touch of belated concern when Hampshire thumped it towards the end but Rikki Clarke, with his 39th catch of the season – a record since the Championship went to two divisions – ended the innings.
Hampshire's second bash began limply, Metters again making a double incision in the same over with William Porterfield snaffling another smart catch round the corner.
Register for free to continue reading
Registration is a free and easy way to support our truly independent journalism
By registering, you will also enjoy limited access to Premium articles, exclusive newsletters, commenting, and virtual events with our leading journalists
Already have an account? sign in
Register for free to continue reading
Registration is a free and easy way to support our truly independent journalism
By registering, you will also enjoy limited access to Premium articles, exclusive newsletters, commenting, and virtual events with our leading journalists
Already have an account? sign in
Join our new commenting forum
Join thought-provoking conversations, follow other Independent readers and see their replies