Jonny Bairstow hopes Ben Stokes will rejoin England 'as soon as possible' for the Ashes
'As far as we're concerned, we're hoping for him to be out in the Ashes as soon as possible'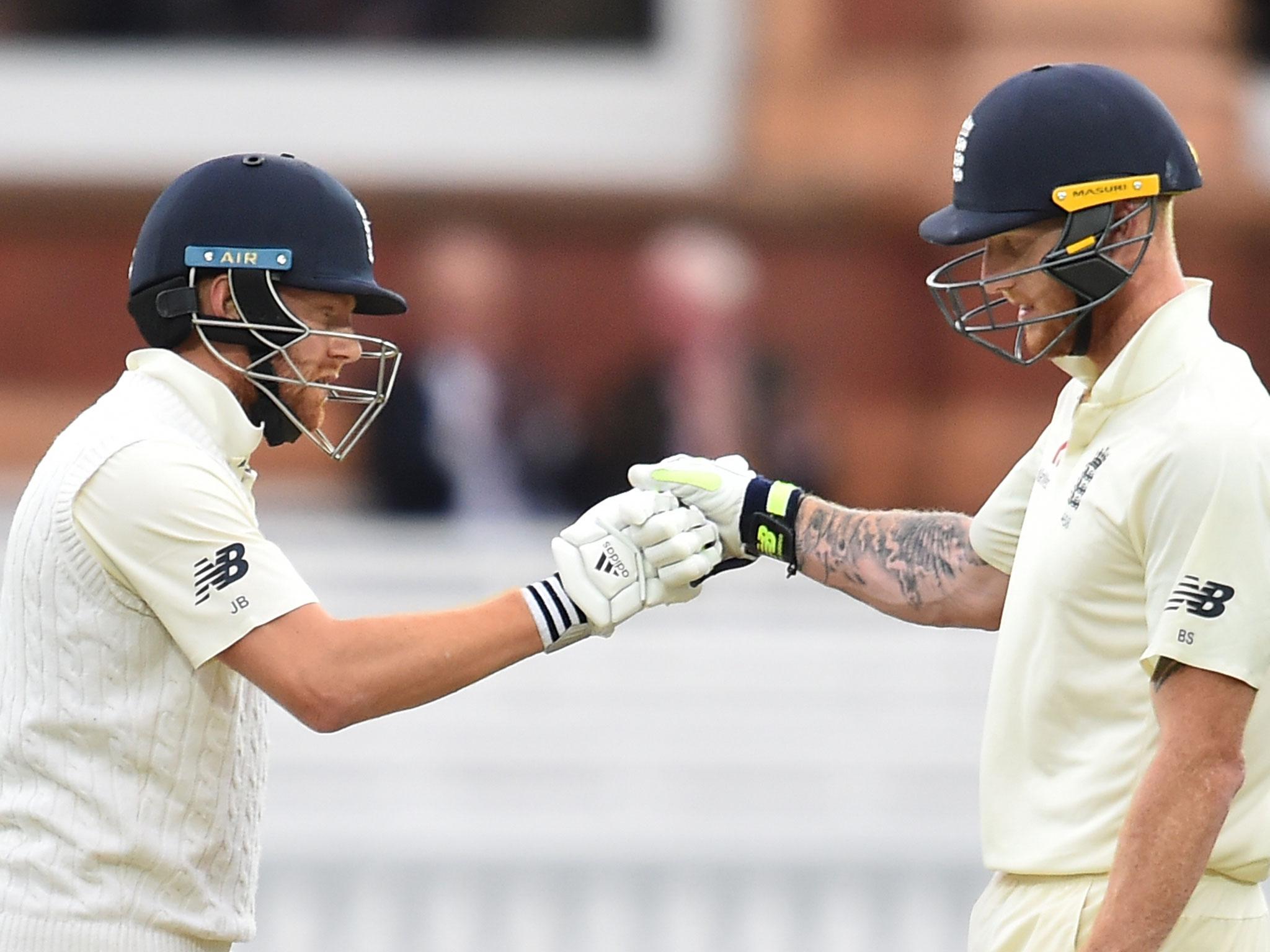 Jonny Bairstow insists England can retain the Ashes and hopes Ben Stokes will join the side "as soon as possible" despite being suspended by the England and Wales Cricket Board (ECB) due to an on-going police investigation following an incident in Bristol.
"I don't have a clue what's going on," insists Bairstow who is determined to have his "bonkers" friend by his side when England begin the first test in Brisbane in just over one month's time. "As far as we're concerned, we're hoping for him to be out in the Ashes as soon as possible."
Although the ECB confirmed Stokes will not travel with the squad "at this stage" he has not been ruled out of the series. Stokes' agent has said the 26-year-old will explain the incident when the "time is right".
In the 2013-14 series Down Under England lost 5-0 to Australia, though Bairstow is confident of not only avoiding another whitewash but retaining the famous urn after the side's 2015 victory.
"Last time we went we got absolutely annihilated, which wasn't ideal," said the wicket-keeper. "At the same time, we had a group of players then that there was a lot of other things going on with that.
"Now I firmly believe we've got a group of players that are excited about going, excited about the challenge and relishing the challenge.
"If we've done our preparation and done our practice, then there's no reason why we can't go over there and bring back the Ashes."
The summer has been a memorable one for Bairstow who continued his rise through the England ranks and claimed his first century in ODI cricket at Old Trafford.
On that day in September, he was at the crease with Stokes who also partnered him when he scored his first test century in Newlands against South Africa in January 2016.
"We've shared some quite entertaining partnerships together and hopefully we'll continue to do so for many years to come," said Bairstow.
The Yorkshireman added he can only think of one reason why. "I think it's fuelled by being ginger; it's something that's ingrained. We're both bonkers.
"Just let him do what he wants to do. If he wants to try and slog it out the ground on the second ball, let him do it because nine times out of ten it will come off.
"My two first hundreds that I've got for England, test at Newlands and ODI at Old Trafford, it's been with him. It could have been quite easy for him to come running over and everything like that but he just said, 'this is your time.'"
In the 2013-14 Ashes series Bairstow kept wicket in the fourth test which made Jonny and his father, David Bairstow, the first father-son combination to keep wicket for England.
Jonny Bairstow was speaking at the Cheltenham Literature Festival ahead of the Ashes and the release of his book 'A Clear Blue Sky' in which he discusses his father who took his own life when Jonny was eight years old.
Join our commenting forum
Join thought-provoking conversations, follow other Independent readers and see their replies