Ben Stokes excited about 'really good plan' to fix knee problem after World Cup
Stokes has reversed his ODI retirement for England's bid to retain their crown.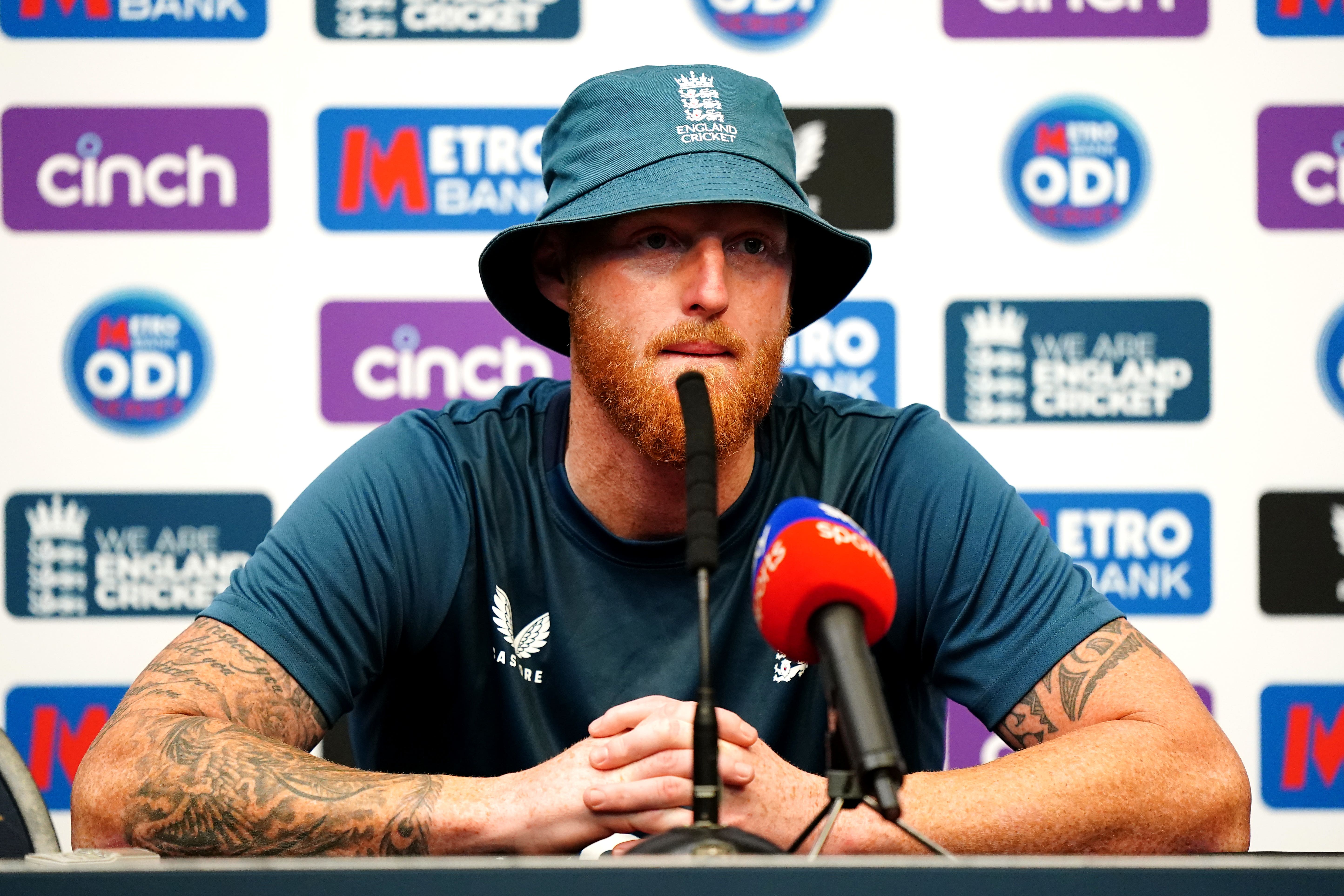 Ben Stokes revealed he has a "plan" to try to resolve a longstanding problem with his left knee and get back to being a fully fledged all-rounder once the Cricket World Cup has finished.
England's Test captain said at the end of the Ashes "serious conversations" would be had about the issue that restricted him to bowling 29 overs in the drawn series and none in the last three matches.
He has since reversed his ODI retirement for England's bid to retain their World Cup crown – having been so influential to their 2019 success – and will travel to India next month as a specialist batter.
Once England's involvement is over in mid-November, Stokes will turn his attention to his ailing limb and attempt to recover in plenty of time for the five-match Test tour of India, starting on January 25.
However, while Stokes is upbeat about his prognosis, he stopped short of divulging whether an operation is required or if the specialists he has seen have recommended an alternative course of action.
"I've had some good conversations with specialists in different fields around rehab and a plan going forward after the World Cup," Stokes said.
"There will be potential of something happening after the World Cup. There will be a time I make clear what's going on, but I don't think now is the right time to do that, with everything we have got coming up."
He added to the BBC: "There's actually quite a long time off after the World Cup. It's nice knowing after the World Cup we've got something, a really good plan we can do and we can stick to.
"I want to be playing next summer as a genuine all-rounder. This winter is all about playing this World Cup then getting this knee sorted."
Stokes, who is set for his first ODI in 14 months as England take on New Zealand at Sophia Gardens in Cardiff on Friday, admitted he was "exhausted, tired (and) had a lot of naps" after a gruelling Ashes.
A schedule of five Tests in six and a half weeks stretched Stokes to the limit but after a trip away with his family, he confessed the pull of the World Cup was the deciding factor in his ODI comeback.
Player of the match in the 2019 final, Stokes, whose unbeaten fifty secured T20 World Cup glory last November, insisted he felt no pressure to return from captain Jos Buttler or head coach Matthew Mott.
"It's been a conversation that's been ongoing with Jos and Motty. We kept it pretty internal and just had catch-ups along the road," Stokes said. "It wasn't a case of forcing me into coming.
"I said, 'I'm available if you want to select me'. It was nice having that communication, but no push from Jos or Mott. It was nice to know they wanted to pick me even though I probably won't bowl a ball.
"Going into this one as world champions, playing a part in that in 2019, that was an unbelievable moment for us as a team and myself. The idea of going in and potentially being able to win back-to-back World Cups was one of the big things."
Stokes anticipates he will slot in at number four in the batting order, one position higher than he is accustomed to and in a spot the now-retired Eoin Morgan occupied for the majority of his tenure.
England are set for their first ODI against the Black Caps since the dramatic 2019 World Cup final at Lord's – the teams will also contest this year's tournament opener in Ahmedabad on October 5.
As for their chances this time around, Stokes was in a bullish mood as he added: "It's not arrogant for us to say that we're a very good team.
"We like our chances but the thing about World Cups is who can handle the pressure the best on any given day. The teams who can handle the emotional side of the sport is something that should never be overlooked."