Ben Stokes' father dies after brain cancer battle
Former rugby league player and coach Ged Stokes was diagnosed with the illness in January
Ben Burrows
Tuesday 08 December 2020 13:51 Comments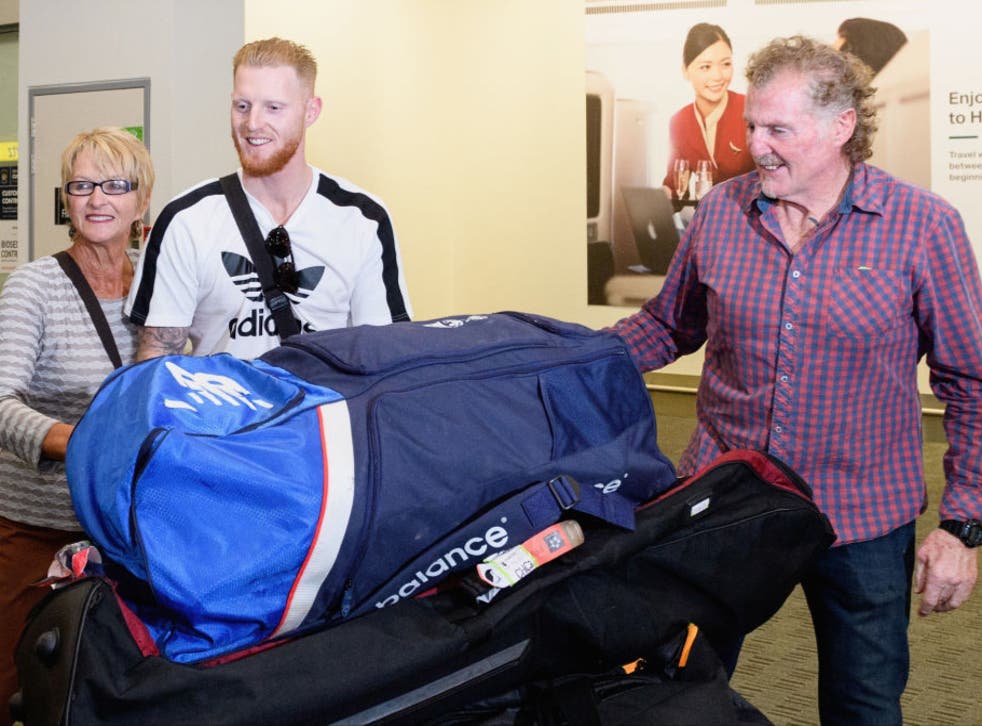 The father of England international cricket player Ben Stokes has passed away aged 65 after a battle with brain cancer, it has been confirmed.
Former rugby league player and coach Ged Stokes was diagnosed with the illness in January.
Former club Workington Town confirmed the news with a short statement on Tuesday afternoon.
"It is with great sadness that we learn our former player and coach Ged Stokes has passed away," they said. "Ged is written into the rich fabric of Town history and will be greatly missed.
"Ged still has many, many friends here in West Cumbria and we send our thoughts to them too."
Stokes senior was admitted to hospital in Johannesburg ahead of England's Boxing Day Test with South Africa.
It was said at the time that he had suffered a brain bleed which required surgery, and the cancer diagnosis was made on his return to New Zealand.
Speaking about his father at the time, Stokes said: "He was tough (on me). But as I got older I realised it was all for a reason.
"He knew I wanted to be a professional sportsman and he was drilling that into me as I started to make a career in cricket.
"His reputation sort of speaks for itself. You speak to anyone who knows him, played with him or worked with him, they'd all say the same thing.
"Most people acquire a softer side with age and sometimes with dad that has been quite weird to see.
"What he's going through has brought that side out as well - we all knew he had it, he just didn't show it that often."
Ben missed the majority of England's summer Test series in Pakistan after returning to Christchurch to be with his father.
However, he played in all three T20 matches on England's tour of South Africa, before it was announced that he would be rested for the abortive ODIs.
Stokes has long paid tribute to his father while playing by celebrating milestones by holding up three fingers, notably doing so after bringing up his hundred in Port Elizabeth in January while Ged was in hospital.
Ged had his middle finger amputated after persistent dislocations following his rugby career.
Ged played for Workington Town in the English game before a coaching career which included a spell in charge of Whitehaven as well as the Serbian national team.
Register for free to continue reading
Registration is a free and easy way to support our truly independent journalism
By registering, you will also enjoy limited access to Premium articles, exclusive newsletters, commenting, and virtual events with our leading journalists
Already have an account? sign in
Join our new commenting forum
Join thought-provoking conversations, follow other Independent readers and see their replies