Cricket Australia apologises for 'racist' Monty Panesar Teletubbies tweet
The associations posted a picture of four Sikh men with the message: 'Will the real Monty Panesar please stand up?!'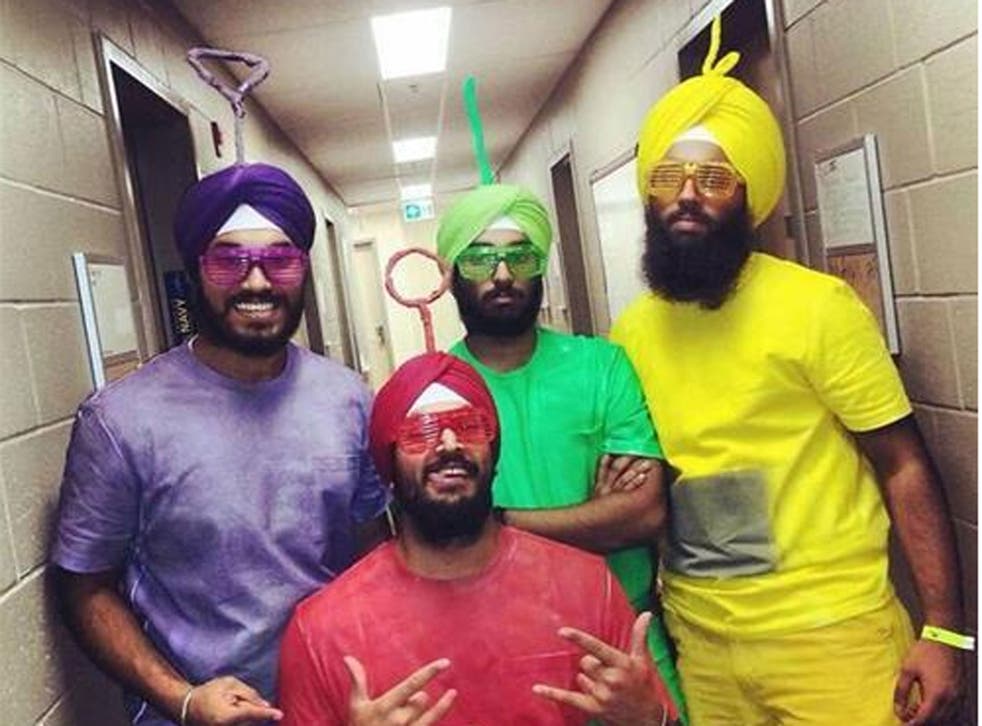 Cricket Australia has been accused of "casual racism" after tweeting a photograph of four Sikh men dressed as Teletubbies with the message: "Will the real Monty Panesar please stand up?!"
The image was published by the association's official Twitter feed, which has more than 250,000 followers and has been posting regular coverage of the Ashes this year.
The message was deleted shortly afterwards, and followed up with an apology which read: "We apologise for any offence caused by our earlier tweet. That was certainly not the intention. It has been removed."
The original post had already been circulated by other users, and was seen by the presenter and journalist Piers Morgan, who said: "Will someone please get fired for this?"
He later tweeted: "I see @cricketaus has now deleted that @MontyPanesar tweet. Very wise. Casual racism is not 'banter'."
Jack Brooks, a cricketer for Yorkshire, wrote: "Who's the gimp from @CricketAus tweeting terrible gags? Fetch your P45 youth. #SackedInTheMorning."
And Pritpal Singh (@Captain_Bhangra) said: "HAHA YES WE ALL LOOK THE SAME HAHA."
This is the second time Cricket Australia (CA) has been involved in a racism row in the space of a week, after stadium announcer David Nixon lost his job for allegedly reading out Panesar's name in a mock Indian accent.
He was dismissed by the association for "inappropriate conduct" following the incident during a match been England and a CA Chairman's select XI in Alice Springs at the weekend.
England are currently 1-0 down in the Ashes series, with Panesar recalled to the starting line-up for the second test in Adelaide.