New Australia coach Justin Langer says David Warner, Cameron Bancroft and Steve Smith could return in the future
Langer has also pledged to restore faith in the Australian cricket team and win back the trust of the public
Peter Rutzler
Thursday 03 May 2018 17:44 Comments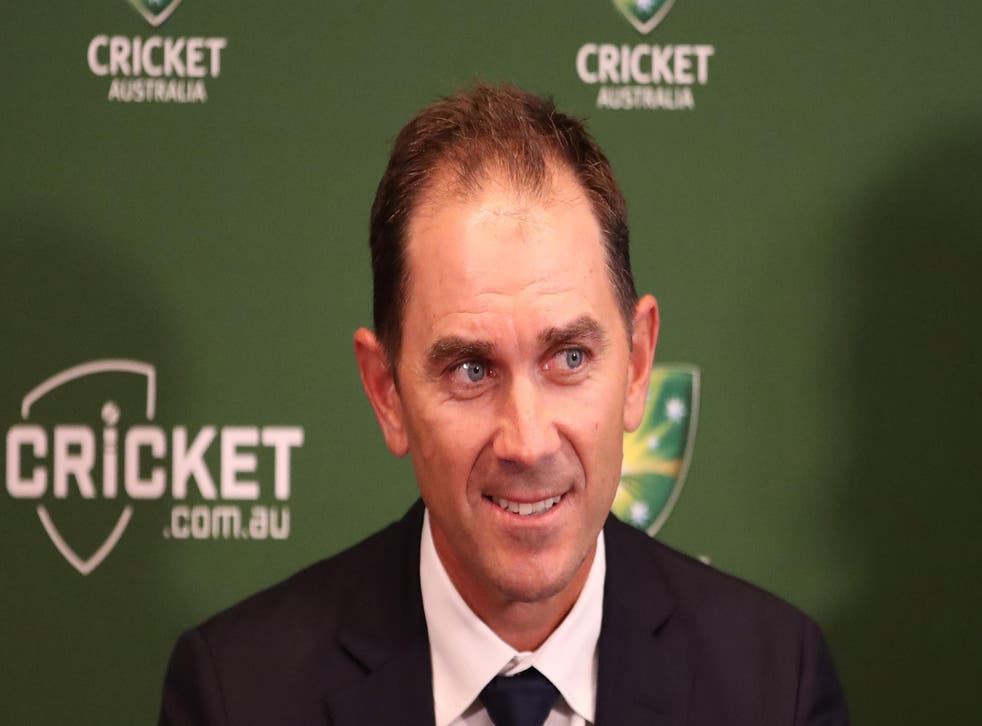 Disgraced Australian cricket trio Steve Smith, Cameron Bancroft and David Warner could all return to the national side if they are "willing to meet the standards of Australian cricket," according to new head coach Justin Langer.
Cricket Australia announced on Thursday that former opening batsman Langer will take over from Darren Lehmann on 22 May after his predecessor resigned following the ball-tampering scandal in South Africa.
Langer has pledged to restore faith in the Australian cricket team and win back the trust of the public, but he has also said that Smith, Bancroft and Warner could all represent the Baggy Greens in the future.
"One of the key values for me is learning from the past," Langer said at his first press conference since his appointment was announced.
"When I think about Cameron Bancroft and Steve Smith, they love the game of cricket more than anyone I know and they are great kids. That's why it was a surprise they made the mistake they did. We've all made mistakes.
"David Warner is the same. He's a really great young bloke.
"This will be a really important message: if they are willing to meet the standards of the Australian cricket team, I think everyone has a place."
But Langer also hinted that the loss of three of the team's most crucial players could strengthen the side in the long term.
"It's hard to replace those runs and that experience," he admitted. "But it's a very good opportunity.
"Over the next 11 months there's a chance for some of the guys to take their opportunities.
"If you want to sustain success, you've got to have depth. The next 11 months give us the opportunity to even make us stronger."
Langer will coach Australia in all three formats of the game and will start in the role on 22 May for a four-year term which includes two Ashes series, a World Cup and World Twenty20 tournament.
The 47-year-old represented Australia in 105 test matches over nearly 20 years, scoring 7,500 runs, including 23 centuries. As a coach, Langer has been head coach of Western Australia state and the Perth Scorchers T20 team since November 2012.
He said his focus would be on earning back respect for the team both on and off the field.
"To me that's worth more than all the gold in the world," he added. "We look to encourage great cricketers but also great Australians and great citizens. Over the next four years, starting from day one, that's really important.
"The public will be disappointed if we don't play good, hard, competitive cricket, but that said, we can also modify our behaviours so it's not angry or overly aggressive.
"There's a difference between competitiveness and aggression, and we have to be careful about that."
Register for free to continue reading
Registration is a free and easy way to support our truly independent journalism
By registering, you will also enjoy limited access to Premium articles, exclusive newsletters, commenting, and virtual events with our leading journalists
Already have an account? sign in
Join our new commenting forum
Join thought-provoking conversations, follow other Independent readers and see their replies