Cricket World Cup: Why ICC attitude to minnows is 'bonkers'
Powers-that-be must foster global game – instead they alienate smaller nations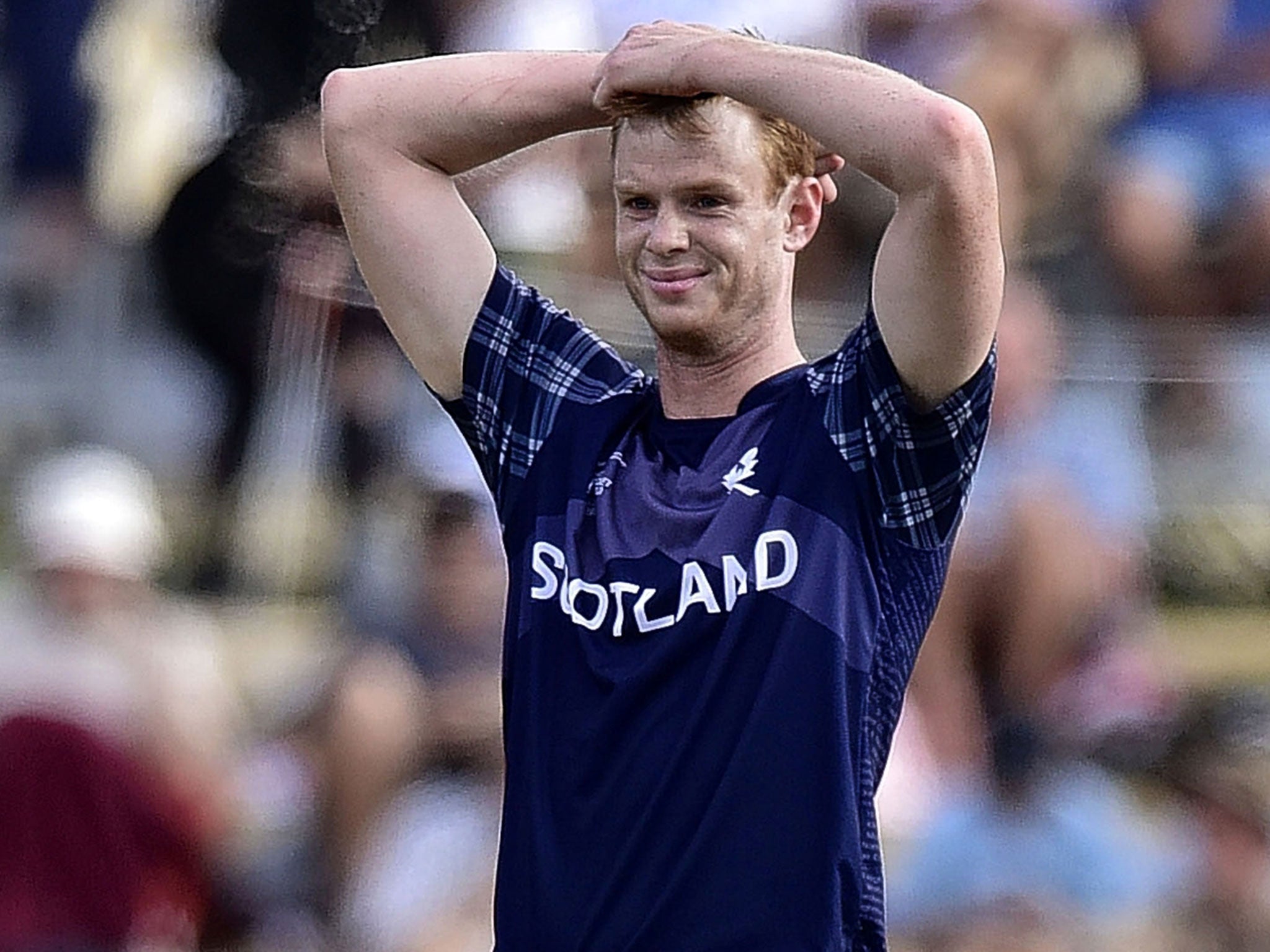 An impressive cast list has been assembled to save the World Cup. Sachin Tendulkar, the game's most iconic player, and Martin Crowe, one of its most visionary thinkers, are the latest to tell the International Cricket Council that it's bonkers.
In Tendulkar's case, that was not quite in so many words, in Crowe's it was precisely what he said. The pair have joined the legions of critics rising up against the ICC's befuddling decision to reduce the number of teams in its premier tournament from 14 to 10.
There is limited time for the ICC to climb down. Backtracking is such a normal state of affairs for the organisation that it may well be written into the constitution, but it has shown little inclination so far on this issue.
Wanting it all ways, the ICC, now effectively controlled for all time by the so-called Big Three of India, England and Australia, continues to insist that it is fostering a global game. The growing tide of alternative opinion confirms that the governing body is missing the point.
Ireland have an opportunity tomorrow to advance the argument a stage further. If they can defeat Zimbabwe, it will be not only another triumph for an ICC associate member against a full member but will also considerably enhance their chances of qualifying for the quarter-finals of this tournament.
In amending the competition, effectively making it less a World Cup than a continuation of a members' club, the ICC is alienating the smaller countries that it should be cherishing.
The reasoning, according to the body's chief executive, Dave Richardson, who has to carry out the wishes of a board run more or less according to the wishes of the Big Three, is to have a more enthralling competition.
"The aim is to make the major events as competitive as possible," the former South Africa wicketkeeper said before this World Cup started. "Every match should be very competitive and having 10 teams at the 2019 World Cup will make sure that will be the case."
Some of the closest and most engaging matches at this World Cup have been between the associate nations. Although too few of them have competed authentically against the full members, that can also be said of full member against full member.
Poor Afghanistan were pummelled by Australia on Wednesday but so too were West Indies by South Africa, two of the three heaviest defeats by runs in the tournament's history.
The ICC claims that it has left the way open for small countries. The intended structure for the 2019 World Cup in England is for 10 teams to compete in a round robin. The period of time that this will take is still interminable despite the fact that fewer teams will be competing, and it will be followed by the Ashes, which is probably the definition of having too much of a good thing.
Eight teams will automatically qualify, based on ICC rankings on 30 September 2017. The ninth and 10th-ranked teams will then have to take part in a qualifying competition, which is being played in Bangladesh (for a World Cup, do not forget, that will be in England).
The ICC is salving its collective conscience by granting Ireland and Afghanistan official ODI status, theoretically giving them the opportunity to break into the top eight before 2017.
But the gap between the 11th and 12th teams and the eighth is large, and to bridge it they both need fixtures against top-10 teams to have the chance of acquiring ranking points. Such fixtures will not take place. Even Richardson conceded they could not be guaranteed.
Tendulkar's intervention should be deeply and deservedly embarrassing for the ICC. He is an official ambassador for the World Cup, and at a dinner in Sydney two nights ago he said: "I found out the next World Cup would only be 10 teams, which is slightly disappointing because as a cricketer I want the game to be globalised as much as possible and, according to me, this is a backwards step. We've got to find ways of encouraging the lesser teams."
Coming from a man who spent a whole distinguished career leaving boats unrocked, this was astonishing. He suggested that A teams from the stronger countries should visit lesser nations by way of encouragement and improvement and that as many as 25 nations could take part in 2019.
Crowe, ever the adventurous thinker as he was when he played the game with such distinction in the 1980s, was even bolder. He wants a World Cup of 18 teams, split into two groups of nine played over 10 weeks after a pre-qualifying competition (the Ashes might have to go).
"All this talk about 10 teams for future World Cups is absolute bonkers," he wrote in his regular column for Cricinfo, the website for which his contributions are consistently the most impressive.
He added: "If we all, just for a minute, stopped and thought about what the cricket world really needs, we would soon realise that by cutting back we are only going to further feather the bulging nest of the Big Three.
"We must think bigger instead of smaller. We must plan a competition that truly expands the game, and keeps it prominent in people's minds for long periods. We must design a World Cup that takes cricket to a new level of exposure and support."
Close competition is the lifeblood of all spectator sport but it is not essential at World Cups. How many teams go to the football or rugby World Cups with any hope of winning the thing? It is a showcase for the sport as well as a contest. An online petition imploring the ICC to reconsider has already gathered 15,000 signatures. Ireland, confident and talented, can prick their arrogant pomposity a little more tomorrow.
Join our commenting forum
Join thought-provoking conversations, follow other Independent readers and see their replies