Desperately seeking Ballance: England shuffle Test batting order
Yorkshire's No 5 will bat at first wicket down and Root was opening a year ago but comes in at five – so it's up to the bowlers to lead the way
Stephen Brenkley
Wednesday 11 June 2014 22:57 Comments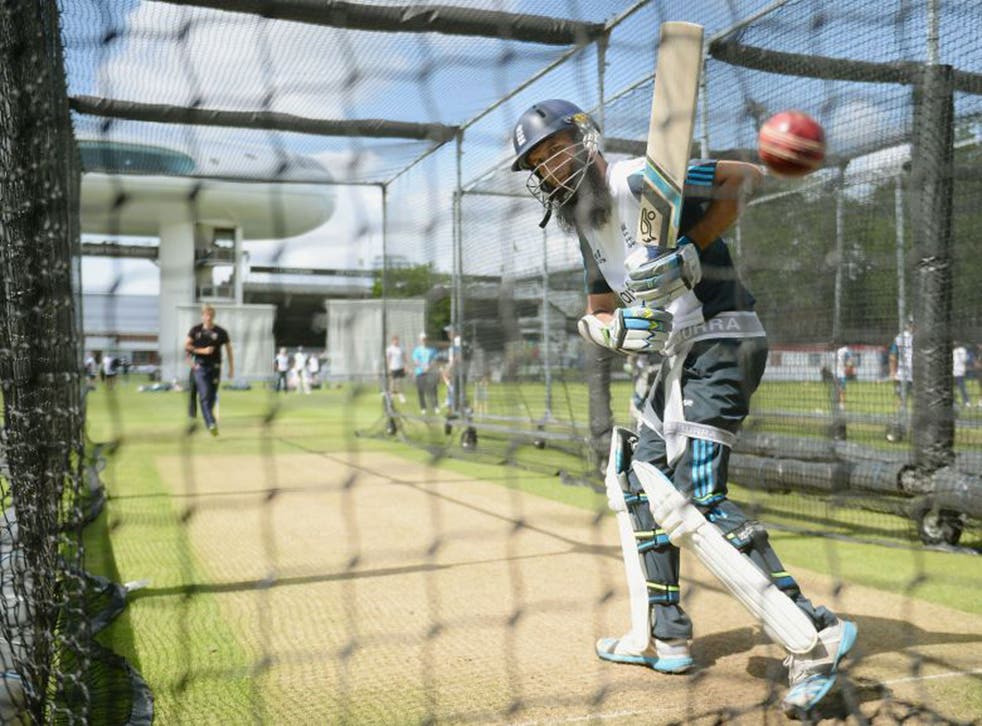 In a bold manoeuvre which augurs well for the conduct of the new regime, England have announced their new Test batting order. If this rare audacity of unveiling team secrets so close to the game seemed to be telling Sri Lanka and everybody else that they had nothing to hide and there would be no stepping back from now on, it is impossible to imagine that the same top seven will still be operating at the end of the summer.
Should they somehow stay in occupation, everything will have gone right and Peter Moores, the returning coach, and Alastair Cook, the captain in whom so much faith has been placed, will be hailed as seers rather than judges of a cricketer. It is rather suspected that England intend to sweep these tourists aside with the use of fast and hostile bowling, much of it aimed at an area between the chest and the head.
That is why Liam Plunkett has been recalled after seven years. If he can send down his 90mph-plus missiles in anything like the right location Sri Lanka will be in trouble. Chris Jordan, one of three debutants, will not be far behind. England are not preparing pitches for cissies and if Jimmy Anderson and Stuart Broad can offer some semblance of control as well as penetration then that is one element fulfilled (it may even negate the lack of spin).
But this is predicated on the side making totals which enter into the realms of acceptability. In only one of their last 16 first innings in Test matches have England made above 400 and they have made more than 500 only once in their last 30. Contrast that with a brief, heady period between late 2009 and 2011 when, in 23 matches, they scored above 700 once, 600 twice, 500 five times and 400 six times.
Cook will have his eighth Test opening partner in Sam Robson, who will hope that he comes closer to walking out with his captain the 117 times that Cook did with Andrew Strauss, rather than the 17 which the next person on the list, Nick Compton, managed. Cook needs runs almost as much as he needs a win.
The big surprise, however, was Gary Ballance being confirmed at No 3. Ballance may well have all the qualities needed for the role and appears to have a phlegmatic nature. For all that, it is no more than a hunch. In 79 first-class innings, Ballance has batted once at first drop, when he made a duck against India A in 2010 and faced three balls.
Presumably, England did not adduce the evidence of that brief experiment four years ago but must have seen something in Ballance that has not been seen at Yorkshire. It is reasonable to suppose that the decision was made recently because in his eight Championship innings for Yorkshire this season he has batted at five.
Much is made of batting positions that probably does not exist in the mind of the professional batsman. They have to bat somewhere. But for a player who has spent his career down in the middle order this is a big deal. Ballance could easily be walking out to face the new ball in the first over.
The decision was based on the combination of right-handers and left-handers in England's order and the desirability for Ian Bell to fill the space at No 4 vacated by Kevin Pietersen. Joe Root, who has had six outings at No 3 – the latest in Australia where, in Adelaide, he made 87 before it all went awry – moves down to bat at five.
Root embodies the mess into which England's batting has plunged. Less than a year ago he was anointed as Cook's new opening partner for a generation as Compton, who had not done much wrong except care too much and had done much right in playing a full part in the magnificent Test series victory in India and then scoring two hundreds in New Zealand, was unceremoniously dumped.
Moeen Ali, the new kid on the block, will go in at six, the position that was occupied in Australia by Ben Stokes when he scored England's first hundred in the position for almost three years in Perth. Matt Prior, once the most effective No 7 on the planet, will resume there.
The order thus reads left, right, left, right, right, left, right. It may work but Ballance will be taking phlegm to extremes were he to relish the prospect of walking out at Lord's at 11.05am on a green top.
England need weight of runs to be sure of seeing off an avowedly determined Sri Lanka, who remain nonplussed by the fuss over their actions in running out Jos Buttler, while backing up, in a one-day international last week. But runs, as recent history shows, are not guaranteed and as the order indicates, England are not sure where they might come from.
Sri Lanka have not won any of their six previous Test matches at Lord's but drew the first and the most recent three. They have a side that is vastly inexperienced in English conditions, and to have any hope of prevailing the tourists will need big scores from the valedictory veterans, Kumar Sangakkara and Mahela Jayawardene, who will not be passing this way again. Their main selection conundrum is whether to play two spinners.
The contest will be ferocious and although Angelo Mathews, the tourists' captain, insisted that his side were not aggressive, he also made it plain that they are prepared to stand up to England. It would be welcome if the home side won with a smile. Doing anything without a snarl would be a start.
Register for free to continue reading
Registration is a free and easy way to support our truly independent journalism
By registering, you will also enjoy limited access to Premium articles, exclusive newsletters, commenting, and virtual events with our leading journalists
Already have an account? sign in
Join our new commenting forum
Join thought-provoking conversations, follow other Independent readers and see their replies