Former Durham coach admits sexually assaulting 14-year-old player
Michael Strange, 63, appeared via a video link from prison.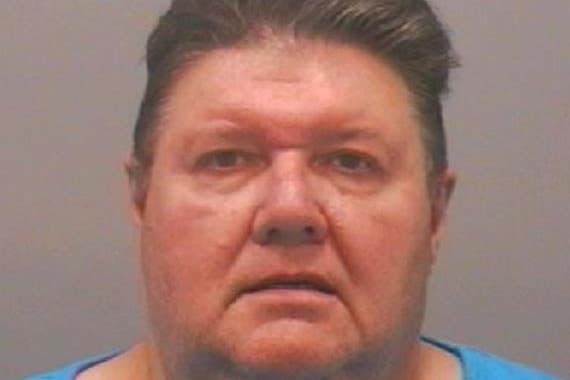 A former Durham coach has admitted sexually assaulting a teenage player after being convicted of similar offences against young cricketers on four previous occasions.
Michael Strange, 63, appeared via a video link from prison for a 10-minute hearing at Sunderland Magistrates' Court and admitted a single indecent assault charge on a 14-year-old in the Tyne and Wear area in the late 1990s.
Stephanie Cook, prosecuting, outlined that the offence was that Strange touched the boy while he was acting as a cricket coach.
Magistrates sent the case to Newcastle Crown Court on September 7 because their sentencing powers were not sufficient for the seriousness of the offence.
It was understood Strange's prison sentence for his previous offending was coming to an end soon, but he will still be behind bars when this latest case is dealt with at the crown court.
No details can be published which identify the victim in this case.
Investigators have been in contact with the cricket authorities about Strange's prior offending.
A Northumbria Police spokesperson said: "We can confirm we have spoken with the English and Wales Cricket Board (ECB) and shared appropriate information.
"In doing so, we protected the right that all complainants and victims of sexual offences have to life-long anonymity meaning they should not be named or identified in any way."
The ECB told the PA news agency last October: "Since becoming aware of the identity of one of Strange's victims and receiving further information, we have approached our statutory partners in the area to discuss how the ECB can gain a full understanding of Strange's offending behaviour and whether a review is necessary. That process remains ongoing."
The ECB has been approached for an updated comment following Strange's latest conviction.
PA spoke to one of Strange's previous victims last year, who called on the ECB to hold an inquiry.
He said at the time: "Strange was a trustworthy coach, a proven coach, someone who young cricketers did look up to, very knowledgeable.
"The publicity (from holding an inquiry) that could prompt someone to speak out is a better thing than not doing anything at all.
"Yes, it's going to have negatives, but if there are any positives at all out there, it's better to look for them than hide away the negatives."
Strange has now admitted or been convicted on five separate occasions of abusing young players he was coaching at two clubs in the north east, and was most recently sentenced in January 2022.