ECB attempts to learn from Big Bash's knockout appeal
Stephen Brenkley
Friday 24 January 2014 01:32 Comments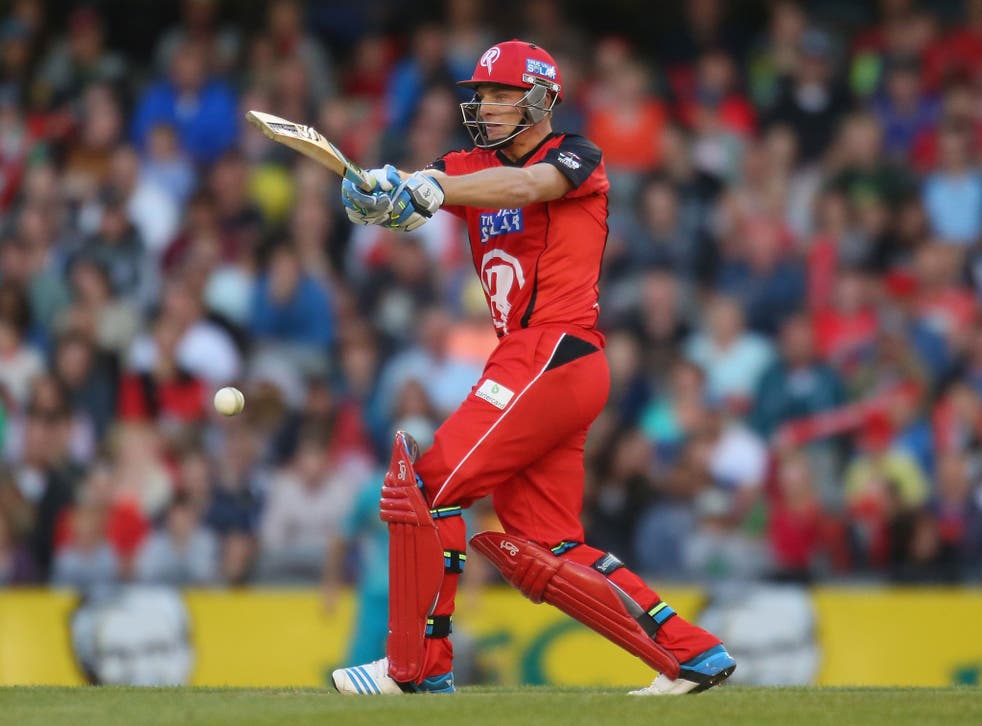 The Big Bash has been a smash hit. If the plethora of staff and officials from the England and Wales Cricket Board who have been in and out of Australia at various times during the past three months have learned nothing from it, they have been wasting their time.
In essence, the Big Bash is everything that a domestic Twenty20 tournament should be. It is hugely entertaining both as sporting contest and showbiz spectacle. It has stars both home-grown, some playing in between Test matches, and foreign.
Excellently marketed and publicised, the players have eagerly embraced it. Crowds have flocked to it again and in some ways it has had greater allure than the one-sided one-day series between Australia and England.
It is a much more wholesome version of the Indian Premier League which, for all its riches and preening, has never managed the appropriate balance and as a result is the height of tackiness. The Bash, on the other hand, played over the course of the last month, is the exemplar of how to attract a young audience to the game.
There is a chance here for the ECB to do something about its creaking competition, still based on its 18 counties. They are trying. Next season the group matches are to be played in a 10-week block, mostly on Friday nights, and it will be known as the NatWest T20 Blast.
Jos Buttler, England's innovative wicketkeeper-batsman, could be a poster boy for T20 at home. He played in the Big Bash for Melbourne Renegades before joining England for the limited-overs leg of their tour.
"It's obviously very different given the number of teams that play in the T20 competition in England, with only eight franchises compared to our 18 counties," he said. "Our talent is dispersed a bit more, plus the Big Bash is given a real good stab at it in the media and it's a huge drive in the communities.
"Personally speaking, it was great to be involved and if at some point we have a similar set-up in England, I think that will be beneficial to everyone playing Twenty20. The ECB have revamped it this year so that will be exciting to see how that goes on Friday and Saturday nights."
Register for free to continue reading
Registration is a free and easy way to support our truly independent journalism
By registering, you will also enjoy limited access to Premium articles, exclusive newsletters, commenting, and virtual events with our leading journalists
Already have an account? sign in
Join our new commenting forum
Join thought-provoking conversations, follow other Independent readers and see their replies