Stephen Brenkley on Kevin Pietersen: ECB dodges issue with bland statement on sacking - we deserve better
KP was no worse behaved in Australia than in the past
Stephen Brenkley
Wednesday 05 February 2014 02:00 Comments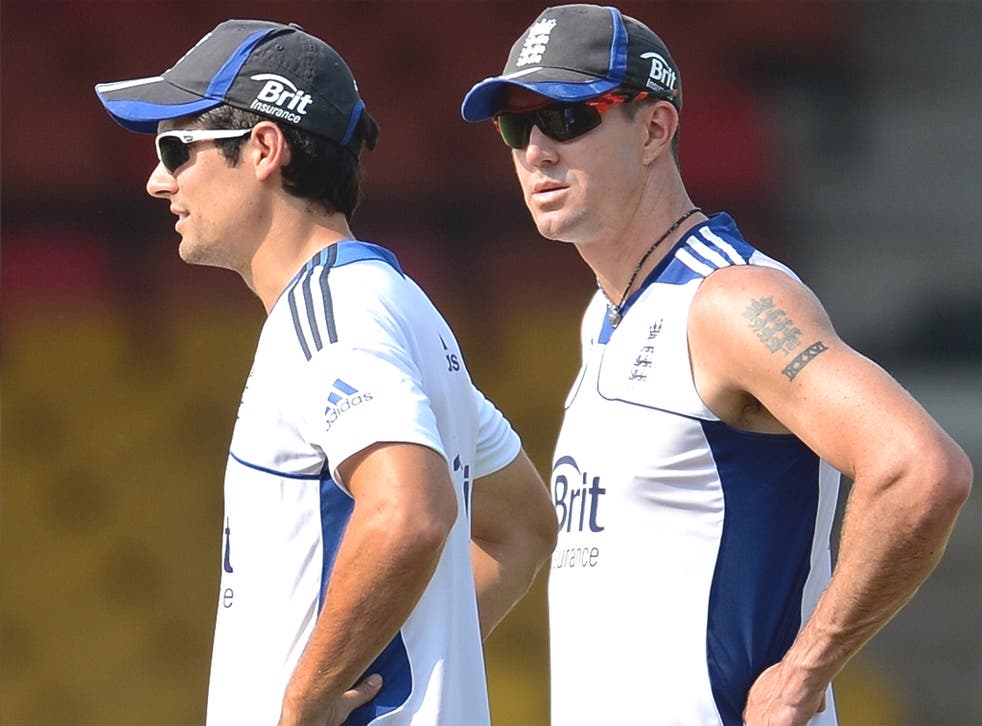 In the end, nobody wanted to play with Kevin Pietersen. Perhaps they were all wrong, perhaps they ought to have made more of an effort to accommodate his singular personality for the sake of his rare talent.
They – everybody, that is – would say that they tried. Over the nine years of his illustrious international career they tolerated when they could not forgive. It was just the way Kevin was, they would say, and remember his runs. The runs made everything and anything worth it.
Something happened on the ill-fated tour of Australia to terminate this uneasy treaty for good. Pietersen, who had been trying hard for more than a year following his last spot of bother when he had to be reintegrated into the side, again became aloof and charmless.
He was the leading run-scorer for England in the Ashes series, which was not saying much, but it was clear from the way he carried himself at the crease that he was unsettled. Sometimes, he was disciplined to the point of self-denial; at others, he was cavalier to the point of recklessness.
The decision which was made tonight to sack him, although it is less than six months since he signed this year's central contract, had become predictable. His attitude in Australia had managed once more to anger the former coach, Andy Flower.
Although Flower gave no warnings of the "if he stays I go" variety it was also obvious that he was perplexed. In the event, Flower himself thought it was time that he himself went, unable to deal with the demands of the job.
What certainly counted against Pietersen more than any other single factor was the loss of Alastair Cook's patronage. Had Cook felt that Pietersen should be part of his future plans and still had a major part to play then he would have continued. But Cook, like everybody else – and the decision, it is worth repeating, was unanimous – had had enough.
Not that it was possible to tell any of this from the blandly uninformative statement from the England and Wales Cricket Board. Here it was sending into the sunset England's only true star cricketer and yet it offered not a single reason beyond the wish to rebuild after the tour of Australia.
Kevin Pietersen in pictures

Show all 55
This was patently not up to snuff. Not only did the watching public deserve better, Pietersen deserves better. This is the man who has scored more runs for England in all forms of the game than anybody else, yet his entire career was ended by the convenient expedient of telling him that he was not to be selected for the forthcoming one-day tour of the West Indies or the World Twenty20 in Bangladesh that follows – or, by the way, for anything else again.
Pietersen, being the man he is, will be mystified by it all. He will not think he has done anything wrong. He never did, he never will. In previous dark times it was only after constant requests that he was persuaded to apologise and his heart was never in it.
But those who watch England and have been entranced by his batting these past nine years – all of us, presumably – also merit more consideration than the ECB is giving. Rebuilding the team without the best player does not cut it somehow and the suspicion that Pietersen was going down the other side of the mountain is not overwhelmingly persuasive, considering the performances of his colleagues.
Pietersen was no better or worse behaved on the tour of Australia than he had been in the past. But there was a strong indication that the effort he had so obviously made in India the previous year, when they were so going out of their way to all be friends together that it was positively nauseating, had dissipated.
Relations between him and several senior members of the team were at a low ebb. Graeme Swann and Stuart Broad barely tolerated him and Matt Prior was hardly one of his biggest fans. Prior, the ultimate team man, could never understand why Pietersen would do anything to undermine the fragile team ethos.
Pietersen was the sort of player who would do anything for you if he liked you and rated you. If not, woe betide. He saw it as not suffering fools but that was to take a lone stand, which was bound to have an effect not only on the morale of those he took against but in the wider dressing room.
The social networking sites were alive with theories that allowances should have been made for the maverick that was Pietersen, that in a team context there is scope for all manner of personalities and that an assured and strong leadership would have coped. That, however, merely emphasises the depth to which matters must have sunk once more.
For this observer, nothing better illustrated Pietersen's attitude than an innings he played far from the madding crowd. It was in Sydney in the final warm-up match before the Ashes series.
Pietersen notoriously loathed warm-up matches and, having gone through the motions of finding form and reaching an easily accomplished half-century, tried for 10 minutes to get out. Eventually, he virtually donated his wicket to a young leg-spinner called Jim Muirhead, hitting him carelessly yet almost deliberately down long-on's throat. It was a silly thing to do, it was patronising and it has so galvanised Muirhead that he immediately began to make rapid progress to international honours.
The unwritten peace accord between Pietersen and England already had more clauses in it than the EU Social Chapter. Allowances were always made for him and to suggest they were not is to misunderstand the dynamic of the dressing room. Perhaps another captain might have been able to cope but it is still instructive that the ECB went out of its way to say that the decision was unanimous.
Pietersen came into the England team after living in South Africa until he was 19. It was always a marriage of convenience for both parties. Like most such liaisons it was bound to end in tears. Tonight it did.Hm
Register for free to continue reading
Registration is a free and easy way to support our truly independent journalism
By registering, you will also enjoy limited access to Premium articles, exclusive newsletters, commenting, and virtual events with our leading journalists
Already have an account? sign in
Join our new commenting forum
Join thought-provoking conversations, follow other Independent readers and see their replies