ECB to trial hybrid grass pitches in bid to improve quality of playing surfaces in English cricket
Two new pitches at Loughborough will combine a majority of natural turf grass with around 5 per cent of twisted artificial yarn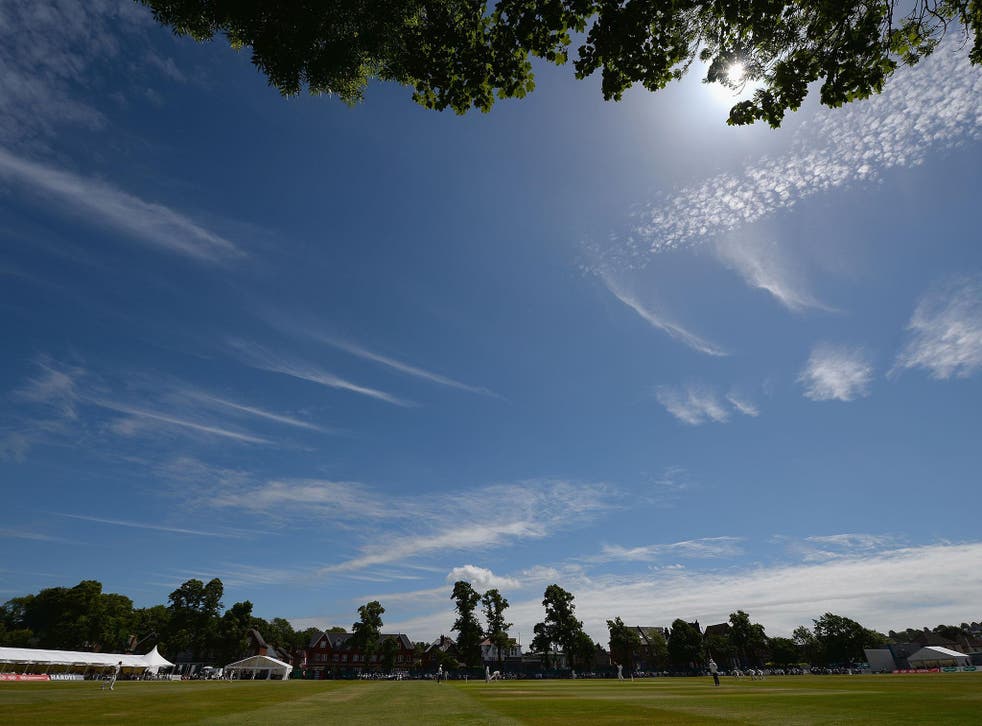 The ECB will trial hybrid artificial pitches at their national performance centre in Loughborough as they look to improve the quality of playing surfaces in English cricket.
Two new pitches at Loughborough will combine a majority of natural turf grass with around 5 per cent of twisted artificial yarn, as used in football, to improve stability and prevent pitches breaking up.
The same technology is being used in Moscow's Luzhniki Stadium for the 2018 World Cup Final in Russia, and now the ECB are able to investigate whether there could be equivalent advantages for cricket.
"This goes back several years to a conversation I had with Darren Baldwin, the Head Groundsman of Tottenham Hotspur," said Chris Wood, the ECB's dedicated pitches consultant.
"The majority of Premier League venues now use hybrid pitches, and even to the casual observer of football, I think it's obvious that those pitches have been of a far more consistently high quality, around all clubs and throughout the season.
"That is because introducing a relatively small amount of artificial twisted yarn greatly improves the stability of the surface underfoot, and allows the sward to endure the long football season with a consistent playing performance.
"We have had to wait to apply this technique to cricket – there have been semi-hybrid pitches, but using artificial turf with cricket loam infill rather than natural grass. There is now a new, more compact stitching unit than has been used for football. We took the machine to Loughborough last week and have laid one pitch on the square and another in the outdoor nets.
"We've used a straw-coloured yarn, rather than the brighter green in use in football, to make it look as authentic as possible. They still need to be seeded and enhanced, but we hope they will be playable in the near future.
"Possible advantages are increased durability of pitches for match play and practice, with prolonged uniformity of grass cover.
"It is fitting that we have installed the pitches at Loughborough, as our centre for innovation around cricket."
Register for free to continue reading
Registration is a free and easy way to support our truly independent journalism
By registering, you will also enjoy limited access to Premium articles, exclusive newsletters, commenting, and virtual events with our leading journalists
Already have an account? sign in
Register for free to continue reading
Registration is a free and easy way to support our truly independent journalism
By registering, you will also enjoy limited access to Premium articles, exclusive newsletters, commenting, and virtual events with our leading journalists
Already have an account? sign in
Join our new commenting forum
Join thought-provoking conversations, follow other Independent readers and see their replies