Ed Joyce says Chris Jordan is ready for Tests as Sussex set the pace
Warwickshire 87 & 471 Sussex 229 & 333-3 (Sussex win by seven wickets)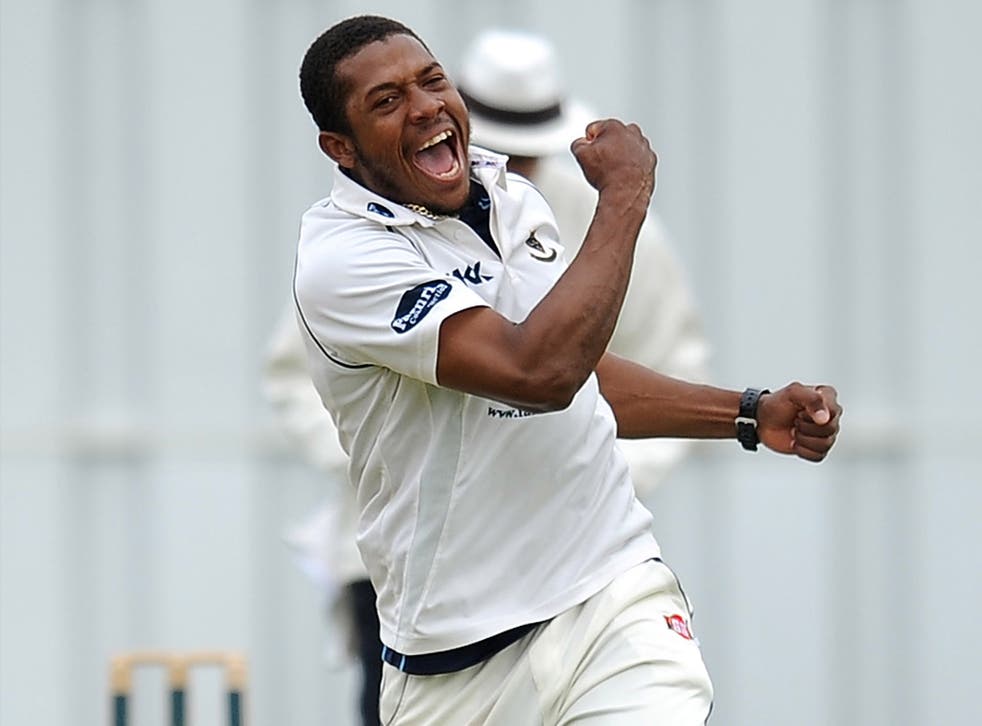 Ed Joyce's role in an emphatic victory for Sussex, their first at Edgbaston since 1982 and completed at 11.55am on the final day, only underlined the mystery of how the Dublin-born batsman has never played Test cricket.
Alone in taming an opening-day pitch that claimed 20 wickets, when he made 117 against a next-highest score of 37, the Sussex captain clipped the winning boundary to finish on 151 not out, leading his team to a second win in two matches to set the County Championship pace.
Only Ian Bell's sublime 189 not out in Warwickshire's second innings, keeping them in the match after his four-ball duck in Sunday's 87 all out, was a comparable performance. Bell, with a first-class career average of 45.98, is considered the finest England batsman of his generation. Joyce, who sat on his unfulfilled ambition for five years after qualifying for England in 2005, averages 46.88.
Now an Irishman again, in international terms, he is more interested in blowing a trumpet for others, such as fast bowler Chris Jordan, for whom Test cricket is an aspiration that may soon be in reach. After his breakthrough winter in England's one-day sides, Jordan returned to red-ball cricket with six wickets in the match, and several spells that combined high technical quality with searing pace.
"That's the best I've seen Chris bowl for us, which is huge credit to him considering how well he did last year," Joyce said. "That's why I think he is ready for Test cricket."
A Jordan call-up, Joyce said, would be "a huge loss" but his hunger, he agreed, could be to the county's benefit as they seek to give their title challenge some early wins. "It will be if he continues to play like that. We had the same last week with Matt Prior, who is also very hungry."
Register for free to continue reading
Registration is a free and easy way to support our truly independent journalism
By registering, you will also enjoy limited access to Premium articles, exclusive newsletters, commenting, and virtual events with our leading journalists
Already have an account? sign in
Register for free to continue reading
Registration is a free and easy way to support our truly independent journalism
By registering, you will also enjoy limited access to Premium articles, exclusive newsletters, commenting, and virtual events with our leading journalists
Already have an account? sign in
Join our new commenting forum
Join thought-provoking conversations, follow other Independent readers and see their replies