Will Jacks looking to force his way into England's World Cup plans
England travel to India in October to defend their status as 50-over champions.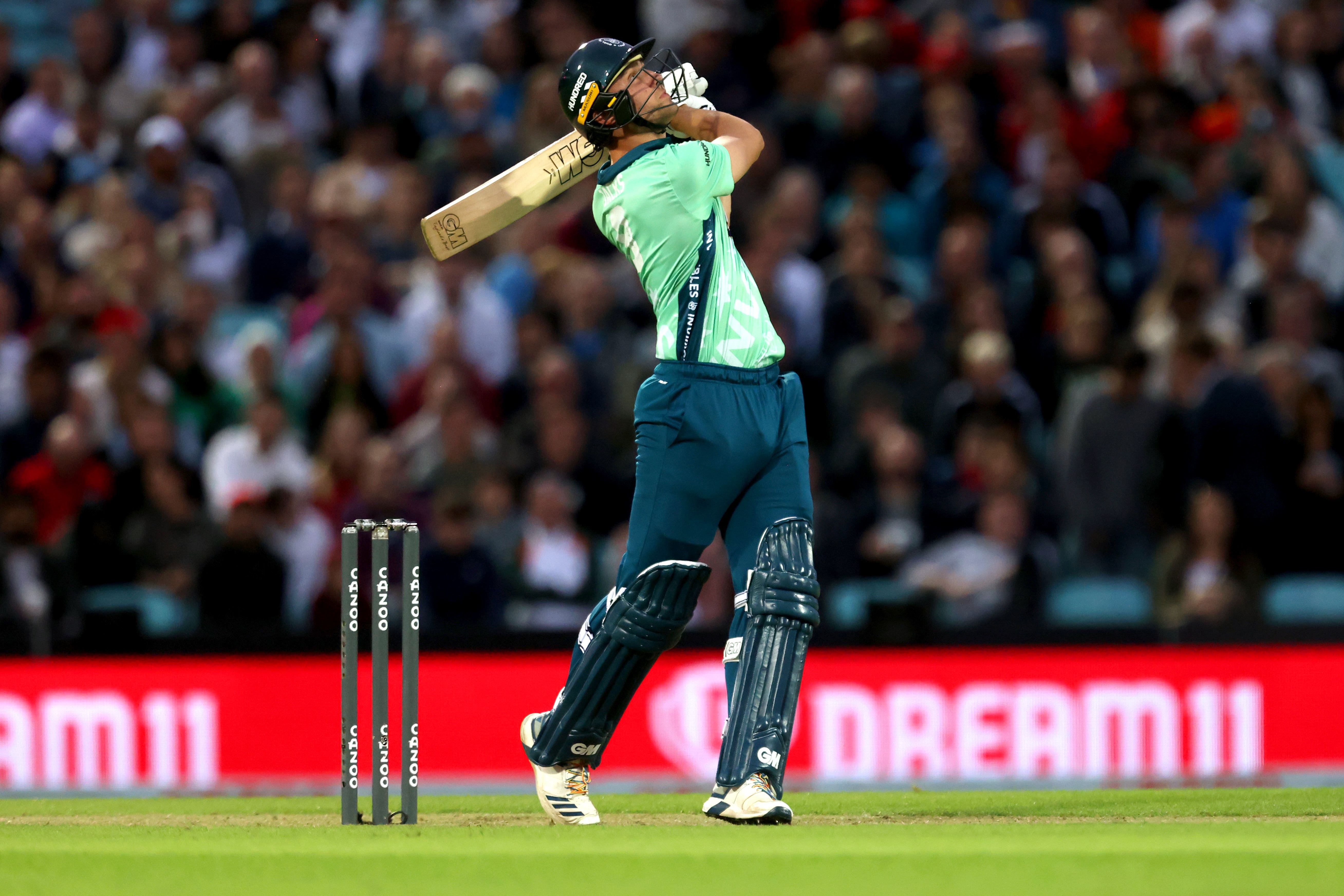 Will Jacks hopes he is in the reckoning for a World Cup spot as he pursues his dream of being an all-format regular for England despite an "absolute disaster" of a schedule.
An explosive batter whose off-spin is ever-improving, Jacks is a hot commodity on the franchise circuit but amid an ongoing arm-wrestle between countries and clubs, the 24-year-old's focus is on England.
He is likely to feature at some point in white-ball series against New Zealand and Ireland in the coming weeks before England travel to India in October to defend their status as 50-over champions.
Moeen Ali and Liam Livingstone seem to be the favoured spin-bowling all-rounders but Jacks was in the top five run-scorers in the Vitality Blast and has had a couple of belligerent cameos in The Hundred.
He told the PA news agency: "I'd like to think my name will be mentioned in conversations for the World Cup. You've got to perform, work hard and it's hard to get in. You've really got to earn it.
"Overall, I had a pretty decent season in the Blast and I just want to continue in The Hundred to give myself the best opportunity to play for England."
If Jacks is overlooked, he could feature in December's tour to the Caribbean, where England are due to face West Indies in a white-ball series that starts two weeks after the World Cup final.
The three ODIs followed by five T20s is being widely touted as a changing of the guard for England in limited-overs internationals, with a number of their first-team players in their early-to-mid-30s.
Jacks said: "Even after the World Cup there's some more 50-over cricket right after that.
"There's a lot of opportunities for people afterwards. You never know, after the World Cup there could be changes in the squad, etc. Hopefully it's going to be a busy winter but we'll see."
Jacks, who is going at a strike-rate of 168.33 for Oval Invincibles in The Hundred, is not on any type of England central contract, having made his international debut in all three formats in the last year.
It was a chaotic winter, capped by him missing out on the XI for a Test against New Zealand and a week later making his ODI bow in Bangladesh, but despite grumbles about cricket's increasingly bloated timetable, Jacks has not once thought about putting franchise commitments at the top of his agenda.
Former England batter Alex Hales said last week after announcing his international retirement that he would "chuck my eggs into the T20 basket" if he were starting out and abandon any Test aims.
But Jacks said: "It's never entered my mind. I'm very happy playing red-ball cricket – I enjoy it, it's a tough challenge but it's incredibly rewarding so it's something that I'll definitely continue with.
"(Being a three-format cricketer) is obviously very tough to do. The schedule these days all over the world for 12 months of the year is an absolute disaster, to be honest. You've got to be flexible.
"It's a tough thing if you don't see many people do it, I'm guessing over the years that fewer and fewer people will do it. It depends on what stage of your career you're at and what your ambitions are.
"But if you have ambitions to play Test cricket and all three formats for England, which is what I want to do, then it's about sticking with it."
Hales stepping away from England leaves a vacancy at the top of the order, which Jacks will be in contention to fill, as will Surrey and Invincibles opening partner Jason Roy.
The pair have yet to hit top gear in The Hundred, where the Invincibles will attempt to bounce back from Sunday's defeat to Birmingham Phoenix against local rivals London Spirit on Tuesday.
Jacks added: "We haven't quite fired in this tournament but there's a lot more time for us to fire before the knockout stages when it counts."