Claire Polosak makes history as first female to officiate in men's England match
Three months ago Polosak had etched her name into the history books as the first woman to umpire in an Australia's men's domestic match in the JLT Cup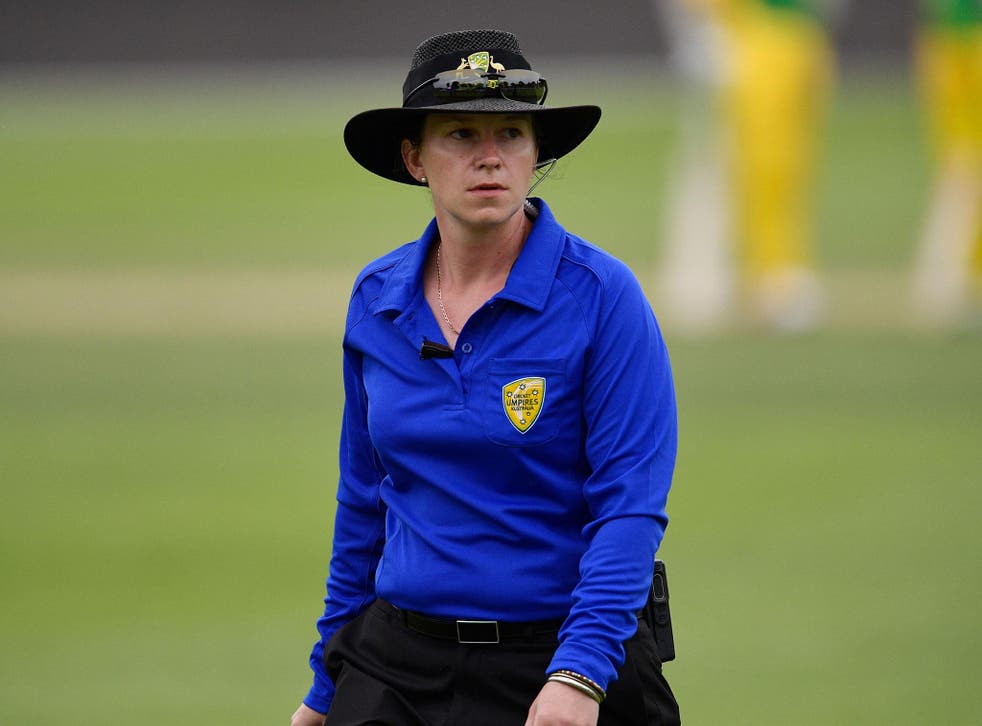 Claire Polosak broke new ground for female umpires in Sydney on Thursday by becoming the first woman to officiate a men's England match.
The 29-year-old who hails from Goulburn, the same part of New South Wales as England coach Trevor Bayliss, stood alongside Gerard Abood at the Drummoyne Oval as the tourists defeated a Cricket Australia XI by five wickets.
Three months ago Polosak had etched her name into the history books as the first woman to umpire in an Australia's men's domestic match in the JLT Cup.
Speaking after the kind of game officials dream of - one where her contribution went all but unnoticed - she said: "It was fantastic, it's always a good opportunity to umpire players at the top of their game and that was a fantastic opportunity.
"I think it's really important to promote female umpires, there's no reason why females can't umpire cricket. There's physical difference, there's no mental difference. It's about breaking down those barriers, creating awareness so more females can come into the role."
On her close-up experience with the England side, she added: "They were gentleman, English gentlemen comes to mind, they were fantastic. But it's hard to tell because I don't know how they behave when I'm not around!"
Although Polosak believes squeezing through the "really tight funnel" that separates her from the highest echelons of the game at present will be a tough challenge, she is in no doubt the goal of female umpires in men's international cricket is a realistic one.
"I don't see why not," she said.
"As long as everything is done on merit and they are given, like all umpires, the training and the support as they come through, I think so.
"At the moment my goal is just to be the best umpire I can and grab every opportunity I can get."
One day it may not even be considered noteworthy to see a female taking charge in the middle, a shift Polosak has already seen take effect at local level.
"Generally speaking in Sydney grade cricket I've come through at the same speed as some of the players and I'm not new to them," she added.
"Our state umpire manager firmly believes the players don't see me as a female umpire anymore, I stick the hat on and I'm an umpire."
PA
Join our new commenting forum
Join thought-provoking conversations, follow other Independent readers and see their replies