Problems mount for England as South Africa tour teeters on brink of farce
After illness scuppered the tour opener in Johannesburg, the injury bug is now threatening to knock the tourists off course completely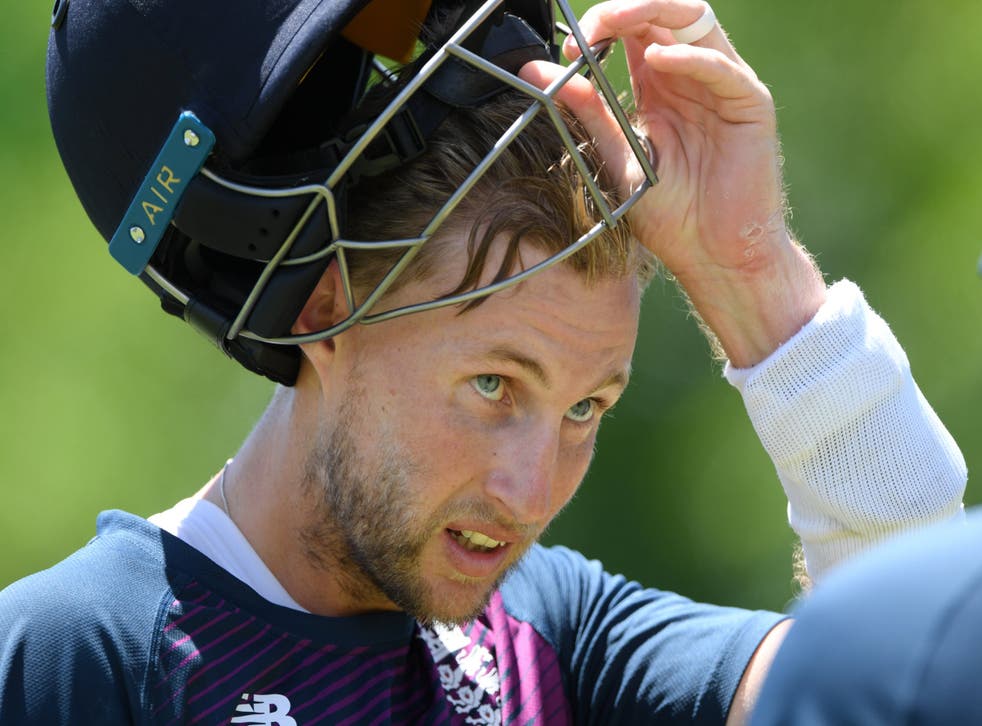 We are one Test down in this series and already the question needs to be asked – will this end as one of England's most absurd away tours in history? The evidence is pretty compelling.
Sickness - front and back - took apart 11 of this squad as well as South Africa's bowlers did in the 107-run victory at Johannesburg. Yet, even with that completely out of their system, it looks likely they will go into Friday's match at Cape Town without the two players who took their best figures and registered their highest score in the first Test.
Jofra Archer's sore right elbow meant he did not train at Newlands and, though the medial team await the results of a scan, it would be foolish to play a bowler carrying an injury into match on what looks set to be one of the flattest decks of the series. One man who might have wanted to make use of it was Rory Burns. But the opener, continuing his form as one of few English success stories with 84 in the second innings, is now out for the series having jarred his ankle badly on the outfield before net sessions began.
It came during the ritual pre-training football: Burns pulling off a pretty outrageous Cruyff-turn to a hoofed ball in the air, turning to goal and getting away a shot with his left foot while under pressure from Joe Root. From there, he landed awkwardly, severely jarring his ankle.
After gingerly walking away, he limped up to the physio before sitting on the ground and removing his boot and was visibly distressed when the team doctor, Anita Biswas, was checking it out. An hour earlier, Root was sat in front of the written press declaring all bar Mark Wood and Jack Leach were fit: "I think everyone else, touch wood, is available".
South Africa vs England – in pictures

Show all 67
Naturally, the debate about whether cricketers should be warming up by playing football - non-contact football, it must be said - will reignite, with the same old voices indulging in the usual "footballers don't warm-up playing cricket" patter. Ashley Giles banned it at Warwickshire and Lancashire, but resisted doing so for England when he became director of cricket at the ECB 12 months ago.
Even with his objection, he accepted it was something the players enjoy, a warm-up that provides a degree of fun beyond the usual shuttle runs and body-weight exercises. But after Jonny Bairstow missed the first Test in Sri Lanka back in November 2018 through a football-related injury, and now this, he might make an executive decision.
Right now, though, there is a series to square and the focus shifts to who will now be charged with doing so. Prior to Burns' misstep, the only changes were off-spinner Dom Bess coming in for his third Test cap, Jonny Bairstow making way for a fit-again Ollie Pope and perhaps even the decision of whether to drop one of James Anderson and Stuart Broad.
While Archer's elbow will mean that last conundrum - the toughest call of all - will not need an answer, the sudden need for an opener meant Zak Crawley was bumped up the list to have a net in the middle.
The 21-year old made his debut out in New Zealand, coming in at No.6 for his solitary innings, and scoring just one. He is, though, an opener by trade, even if his numbers don't exactly blow you over, averaging 30 in first class cricket with three centuries, two of which came during Kent's 2019 summer in Division One. Selection for the winter is as much on what he also showcased in white ball cricket last term along with potential. He has a high-ceiling and has already impressed the squad with his exceptional fitness levels.
At this point, though, you can pull at any thread and find faults. Like the fact that all six of his competitive first-class five-wicket hauls have come at his home ground of Taunton, a spin-assisting pitch. Or that, perhaps, now is the time to play one but not the other out of Anderson and Broad and build towards an Ashes series that both are only likely to make as pundits. How about this: the expected top four will have 104 caps between them of which 89 are Root's.
But the business of selection is no minor thing for South Africa even in the period of relative calm that generally follows a win. In announcing that Rassie van der Dussen keeps his spot and Pieter Malan comes in at the top of the order, Faf du Plessis confirmed Temba Bavuma will continue outside the XI despite recovering from the injury that kept him out of the opening Test.
It would have been harsh if Van der Dussen, who hit 57 in the second innings at Johannesburg to help South Africa set England a target of 376, had been turfed out for Bavuma straight away. Continuity in this, at this level, is key.
But Cricket South Africa's public commitment to field an average of six players of colour, including two black Africans per team, led to the Proteas skipper fielding tricky questions on what South Africa fans might feel has been a "drain of colour" from the national team. As such, it was a perfectly reasonable question, in line with the targets set by the governing body which, they believe, are capable of being met. The "make-up" of the side is determined over the course of a season, across all formats.
The four who qualify in those roles in the first Test – Zubayr Hamza, Vernon Philander, Keshav Maharaj and Rabada - will be the same for the second, with Rabada being the only black African on both occasions. And du Plessis, specifically in the case of Bavuma, who scored his one and only Test century the last time these sides met at this ground, was keen to focus more on the batsman not quite taking the chances he has been given so far.
"We don't see colour and I think it is important that people understand that opportunity is very important, opportunity for everyone," said du Plessis. "Temba will be the first guy to acknowledge that he got a very good opportunity. It's important that we keep producing very good cricketers.
"We need to win Test matches, we need to raise the level of performance for all of us. Temba in white ball has shown a lot of growth in his own game. There will be an opportunity in the white ball format. It's important that we keep making sure here is a level below us where there are players pushing."
The scene here when Bavuma became the first black South African to score a Test hundred threw forward to a situation where decisions like this would no longer carry a contentious edge. That scenario, drummed up in the wave of emotions of that moment, will take longer than four years to reach, maybe even beyond the career of Bavuma.
Similarly, it was in that same match that Stokes hit the second-fastest double hundred in Test history, finishing on 258 from 198 balls. That was supposed to be the moment England were turning a corner in their five-day cricket, especially when they saw out the series as 2-1 winners. But a year later, Alastair Cook would quit the captaincy, Root would pick it up and, still, we are no closer to cohesion or clarity.
Days like this do not help, and they've already had two weeks' worth of them to put up with. Anymore over the next five days and, suddenly, the whole tour will start to look like a farce.
Join our new commenting forum
Join thought-provoking conversations, follow other Independent readers and see their replies