James Anderson pays tribute to sidekicks in England bowling attack after dismantling India
With the ball moving both in the air and off the pitch, Anderson was in his element, with support from Chris Woakes, who took the prized wicket of Virat Kohli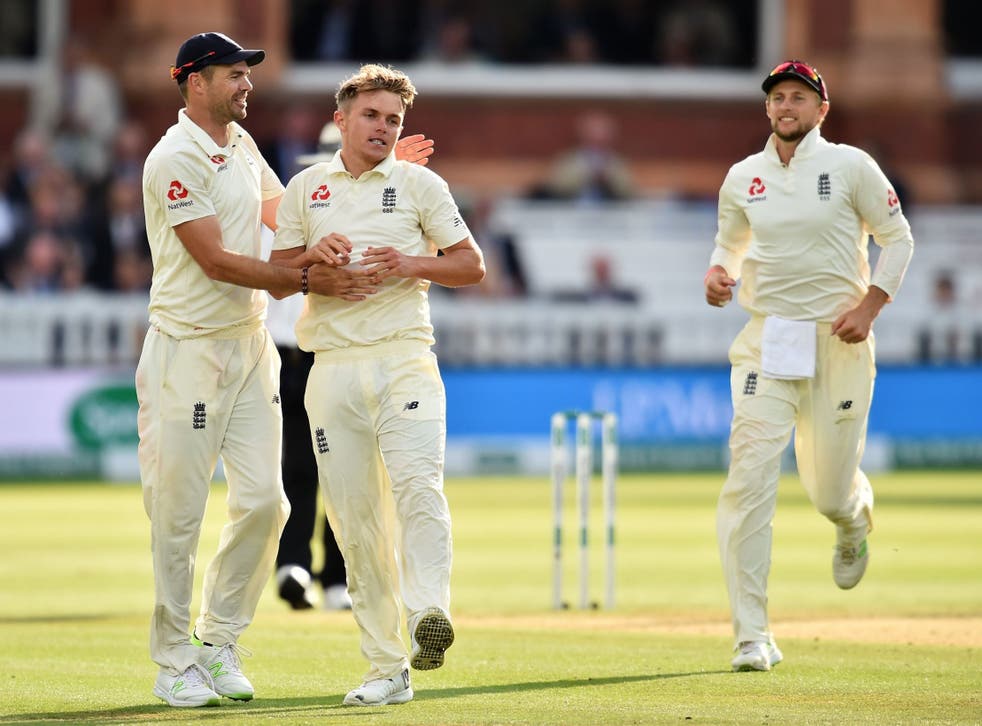 James Anderson paid tribute to England's pace quartet as India's batsmen were skittled for just 107 at Lord's. After almost two days of rain, England seized a crucial advantage in the second Test, with Anderson taking 5-20 in what he described as "the ideal conditions to bowl in" and what Indian batsman Ajinkya Rahane described as the toughest he had ever faced.
With the ball moving both in the air and off the pitch, Anderson was in his element, with support from Chris Woakes, who took the prized wicket of Virat Kohli. And Anderson insisted afterwards that England would "bowl most teams in the world out" with a performance like that. "We were that good," he said. "We hardly bowled any bad balls, didn't give them much to hit at all. We exploit those conditions as well as anyone in the world."
There are few deadlier bowlers to face in swinging conditions than Anderson, even at the age of 36. "Honestly, I'd have been so disappointed if I'd messed up today," he said. "I find it so much fun when it's like that. The biggest thing is not to try too much. To keep your focus, keep bowling good balls. On days like this, you lick your lips."
For Rahane, it had been some trial, but he was by no means ready to concede the game. "I don't think you get any more challenging conditions than this," he said. "You have to leave the ball and back your methods. If you play three maidens, you've got to be ready to play three more maidens after that.
"You cannot think about negatives. It is about intent as a batsman, not just scoring runs, but leaving the ball too. But no excuses. There is still a long way to go in this match. We still have to back ourselves."
Meanwhile, as derision poured in for the Indian team on social media, batsman Rohit Sharma – who was dropped for this series – appealed for calm. "Let's not forget these are the players who got India to the No1 ranking," he said. "How about being a little supportive when the going gets tough? This is our team."
Register for free to continue reading
Registration is a free and easy way to support our truly independent journalism
By registering, you will also enjoy limited access to Premium articles, exclusive newsletters, commenting, and virtual events with our leading journalists
Already have an account? sign in
Register for free to continue reading
Registration is a free and easy way to support our truly independent journalism
By registering, you will also enjoy limited access to Premium articles, exclusive newsletters, commenting, and virtual events with our leading journalists
Already have an account? sign in
Join our new commenting forum
Join thought-provoking conversations, follow other Independent readers and see their replies