England won't be distracted by Ben Stokes trial, says Trevor Bayliss
Stokes will face a court case this week that centres around his alleged involvement in a late-night incident in Bristol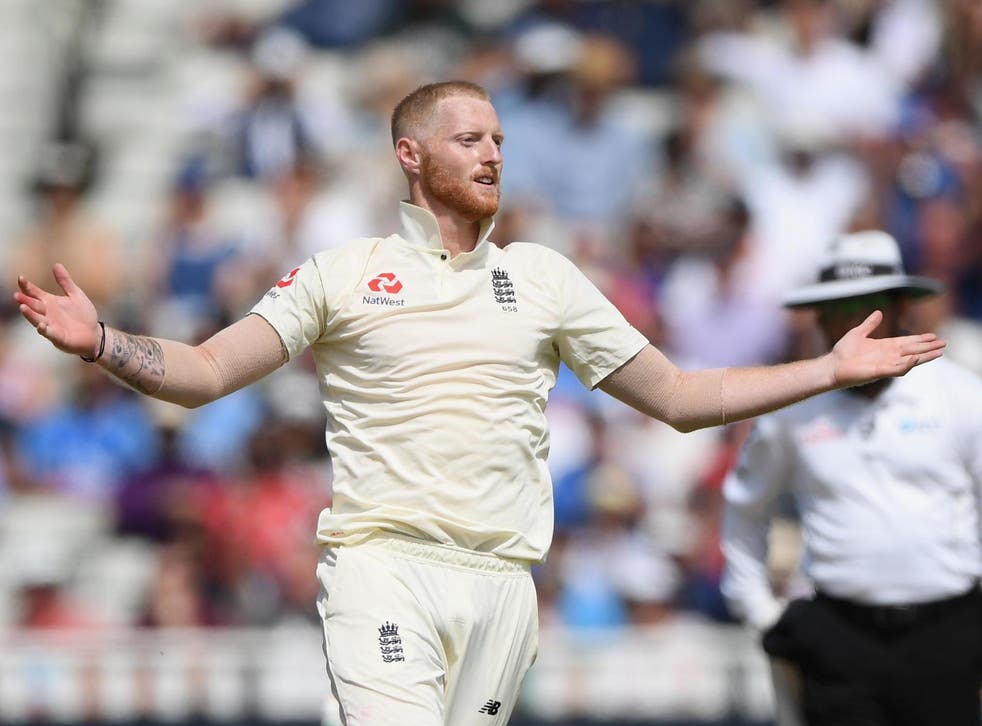 England coach Trevor Bayliss insists he does not believe his players will be distracted this week by the publicity surrounding the trial of Ben Stokes.
The all-rounder played a key role in England's thrilling 31-run win against India at Edgbaston, including the key wicket of Virat Kohli on a final day that saw him produce a brilliant spell of three for 15.
However, Stokes will be missing for the second Test at Lord's this week as he answers a charge of affray at Bristol Crown Court in a trial that starts on Monday and is expected to last around five days.
The absence of Stokes will be a huge blow to England's chances of extending their series lead and there is a danger that his close friends in the dressing-room, including captain Joe Root, could lose their focus as a result of the trial.
Bayliss is confident that won't happen, citing the experience his players went through during last winter's Ashes series, when the absence of the suspended Stokes and speculation over his possible return became a huge talking point in Australia.
"I've got no concerns about it," said Bayliss. "Ben has no concerns about it as well. Obviously it's something we would have liked to have not been happening. That was the same in Australia. But the boys in Australia just got on with it. There was a bit of chat before the series started but once we got out there it was about playing as well as we possibly can with the guys we've got.
"It will be interesting to see who can step up and take his place. Someone, or two or three guys, will have to step up and do the extra yards. That will be a telling factor for the next match."
Bayliss admits beating India at Lord's will be a far greater challenge without their talisman. "Definitely," said the Australian. "It means that someone else has got to take up the slack. Hopefully winning this one and having that confidence will be a good thing."
Stokes will face an internal England & Wales Cricket Board disciplinary process following the conclusion of a court case that centres around his alleged involvement in a late-night incident while on England duty in Bristol last September.
Yet Bayliss does not believe the case and what may follow is weighing heavily on the 27-year-old's mind. "It's absolutely no different to what we've seen before," he said. "You wouldn't have known there was anything coming up. He's been absolutely golden."
Filling the gap left by Stokes is almost impossible but England have recalled bowling all-rounder Chris Woakes in a 13-man squad for Lord's that also includes a first call-up for Surrey's 20-year-old batsman Ollie Pope, who replaces the dropped Dawid Malan.
Woakes returns for the first time since sustaining a thigh injury during the second Test against Pakistan at Headingley in June.
"We had him bowling in the nets [at Edgbaston]. One of the first practice days here, he bowled 14 overs in the nets. Two spells: eight and six. He's gone back and played a couple of T20 games and is back into match mode. Fitness wise he should be fine."
At least in Sam Curran, England have found another genuinely exciting all-round talent. The 20-year-old, whose brother Tom made his Test debut in Australia last winter, was man of the match in Birmingham for his five wickets and nerveless second-innings 63 that took the Test away from India.
"He wants to be in the fight," said Bayliss. "Just like his brother. They want the ball, they want to do the batting. They just want it all the time."
Asked whether he saw Sam as more of a batsman or bowler, Bayliss said: "Well for us, he's picked for his bowling. But you can see in the way he plays that there's a good chance of him being able to bat number six."
England's four drops at Edgbaston, including Malan sparing Kohli twice on 21 and 51 as he went on to score 149 in India's first innings, took their tally to 100 in Tests since the start of 2016.
For a coach in Bayliss who prides himself on his team's fielding it is a worry. "Dawid said it himself, he tied his shoes on his hands for this match," said Bayliss.
"It is just a confidence thing. Just that bit of anxiety or stiffening of hands as it comes along. We're doing plenty of work on it. It's just disappointing, more so for them than anyone else."
Join our new commenting forum
Join thought-provoking conversations, follow other Independent readers and see their replies